INDIANAPOLIS — Changes move in this week. A sunny and dry stretch will be in store for the last week of astronomical summer. A ridge in the upper levels will build in this week.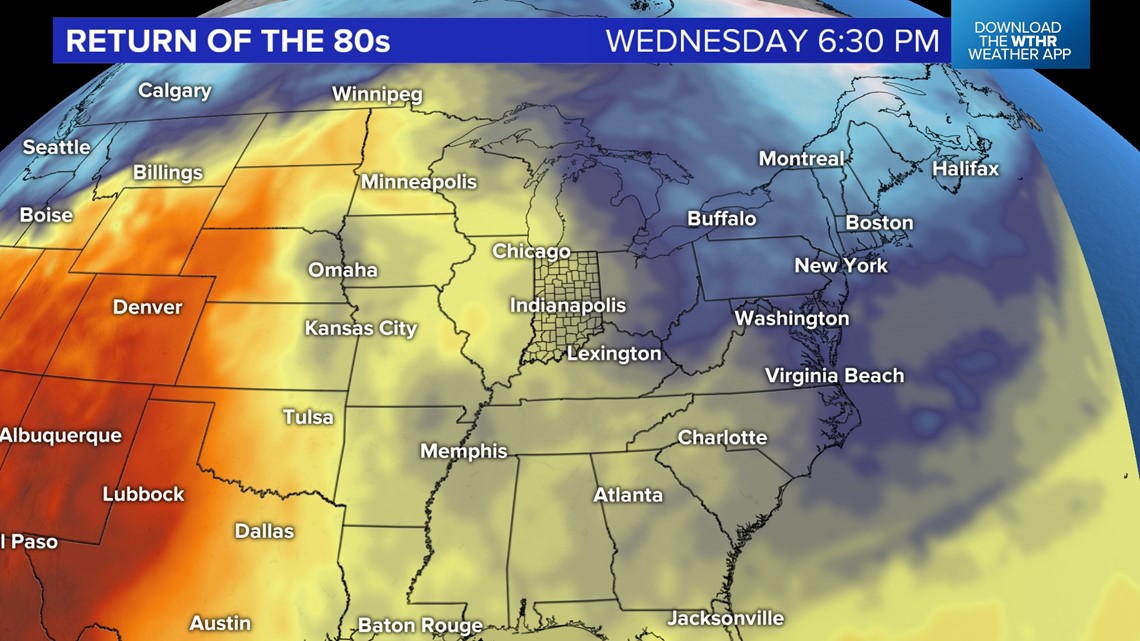 Dewpoints will be low on Monday.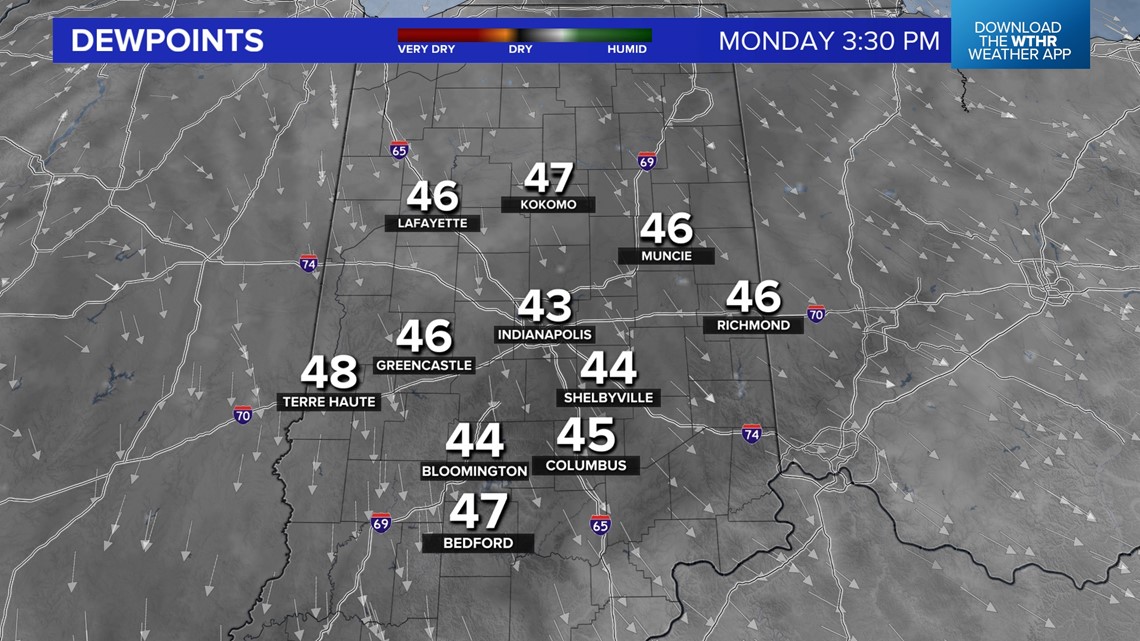 Monday will be a brighter day, with temperatures running a few degrees below average.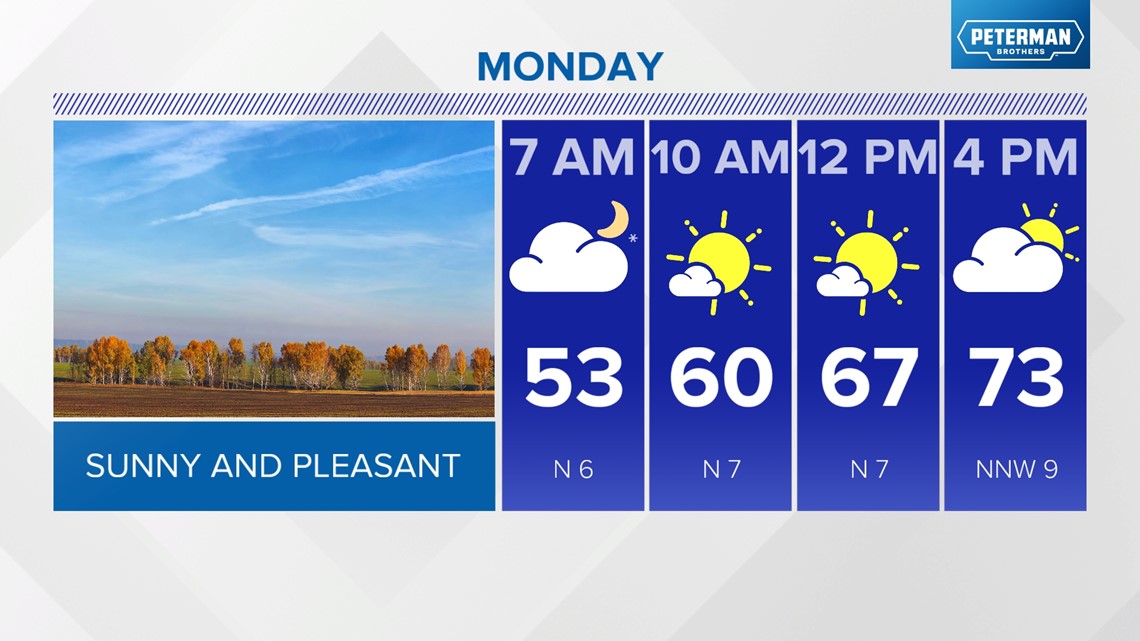 This will allow temperatures to climb into the low 80s by mid week.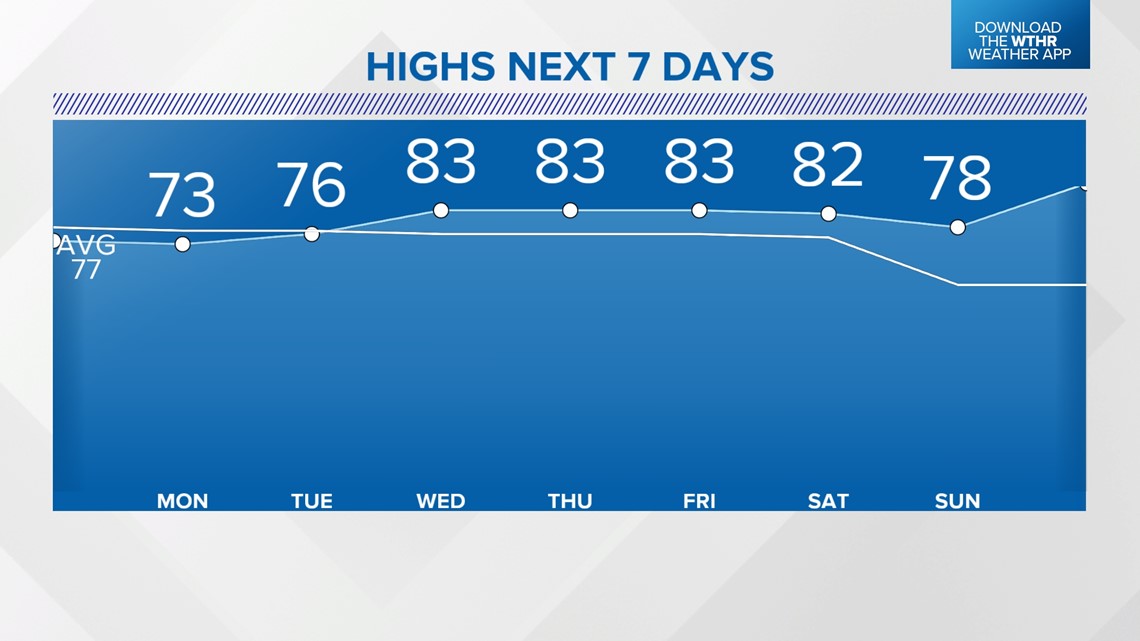 Morning temperatures will be in the upper 50s to near 60°, running near normal for this time of year.
The first day of astronomical fall starts on Saturday, but it will feel like summer!