Pleasant weather has arrived in central Indiana!
A cool northeast breeze continues through the day keeping temperatures below average for this time of year. Look for plenty of sunshine with highs in the mid to upper 70s.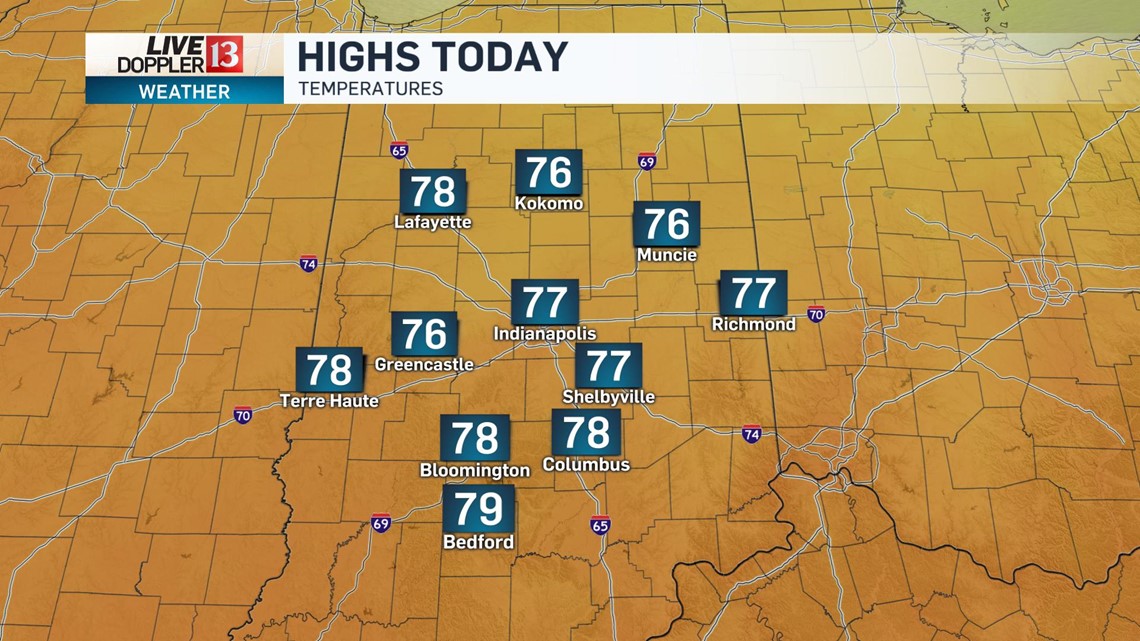 The roof and window will be open at Lucas Oil Stadium this evening as the Colts host the Bears in their second home pre-season game.
Kick-off is at 7 pm under a mostly sunny sky with temperatures falling through the 70s this evening.

Give the air conditioners a break! Overnight low temperatures will again drop into the mid to upper 50s through the state under a clear sky.

Most of Sunday will be sunny with the exception of late-day increasing clouds as a stalled boundary to our south pushes northward. We look to stay dry though and slightly warmer with highs in the lower 80s.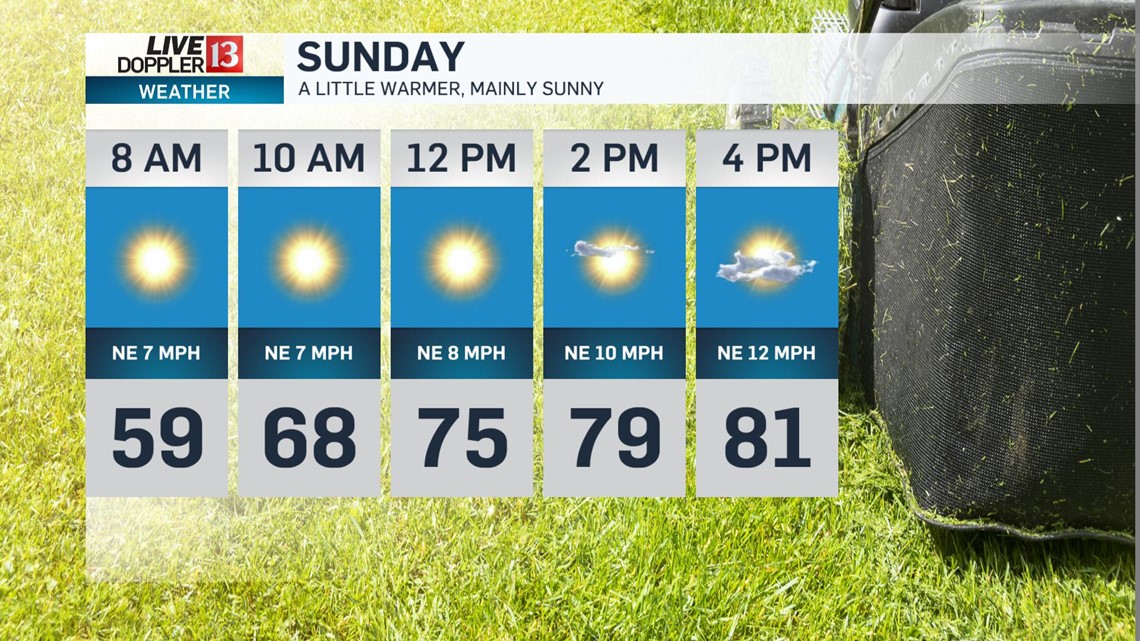 You'll notice increased clouds later in the day on Sunday but we stay dry.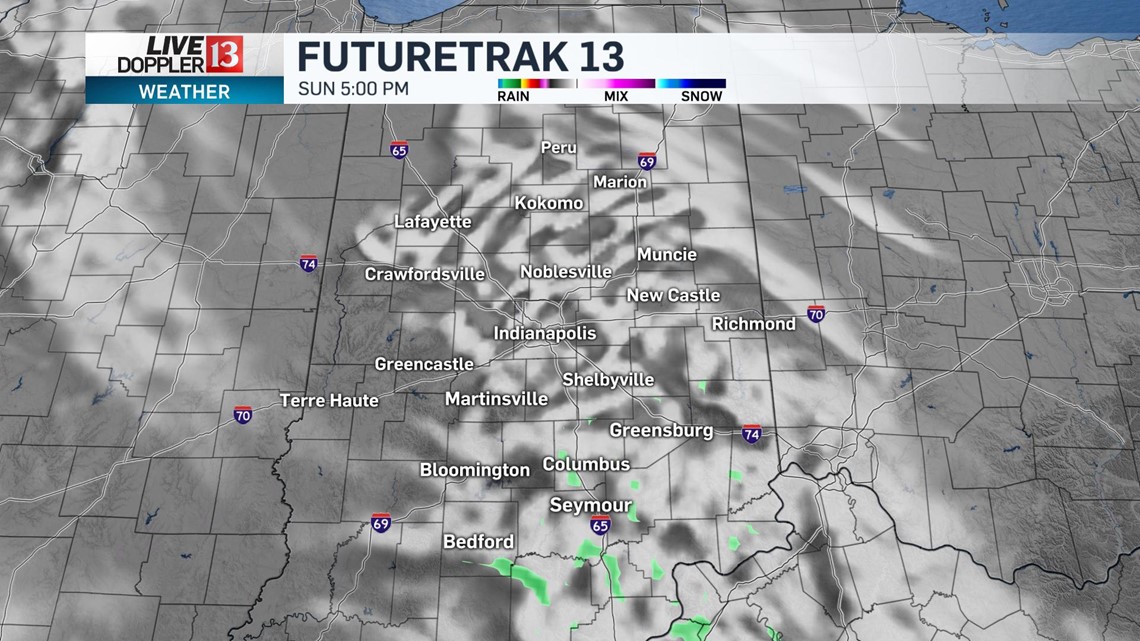 That boundary will begin to prompt scattered rain showers overnight into Monday morning. Scattered showers and storms will be likely through the day Monday as the boundary stalls out through the state.

Low threat of severe weather but plan ahead for brief heavy downpours and lightning. Highs in the upper 70s Monday afternoon.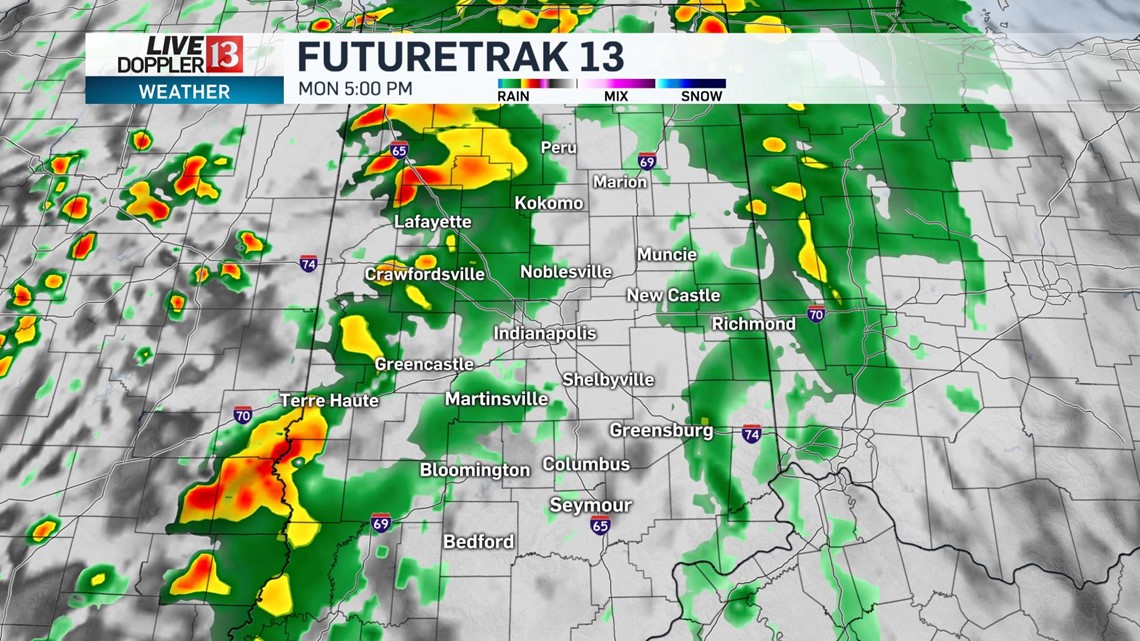 This system will linger into Tuesday with another decent chance of thunderstorms, especially in the evening with the passing cold front.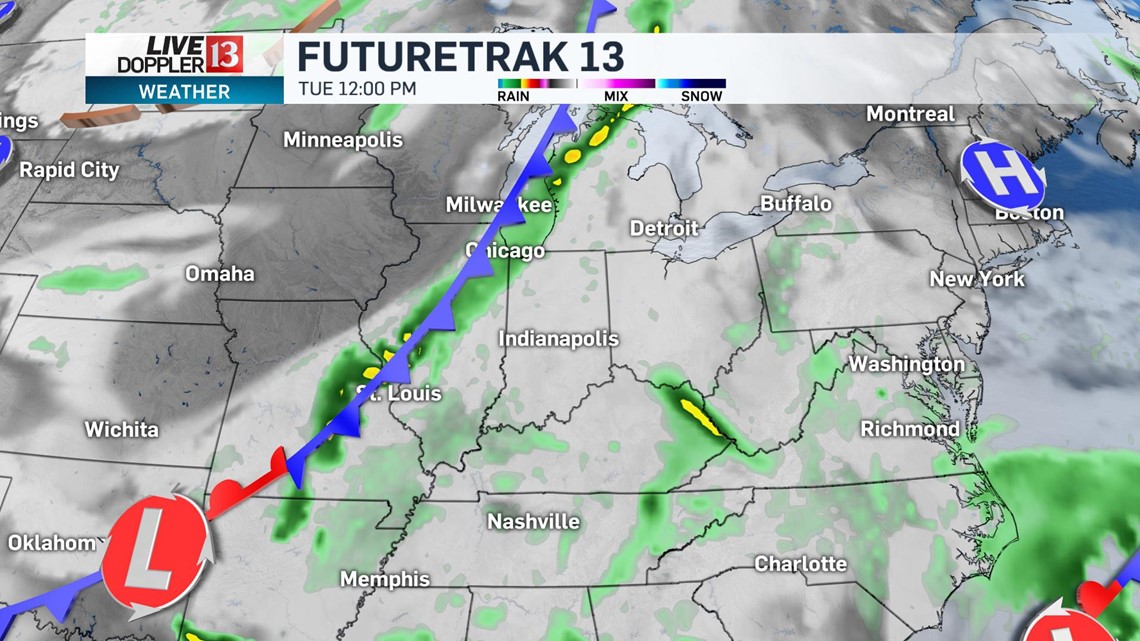 The rain exits with another round of great weather with sunshine and low humidity starting Wednesday lasting through the remainder of the week. High temps remain steady in the upper 70s/near 80.