INDIANAPOLIS — It will be another quiet day with low humidity, lots of sunshine, and pleasant highs in the mid 70s.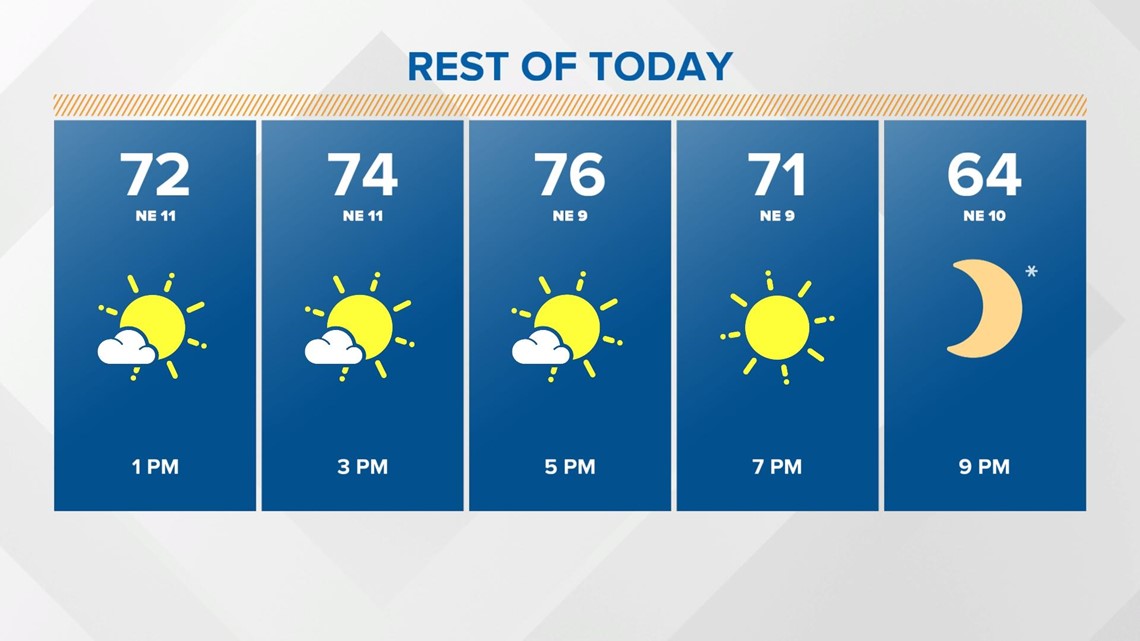 The pattern stays quiet through much of next week with temperatures gradually increasing.
Expect a mostly sunny to partly cloudy Monday with highs in the upper 70s.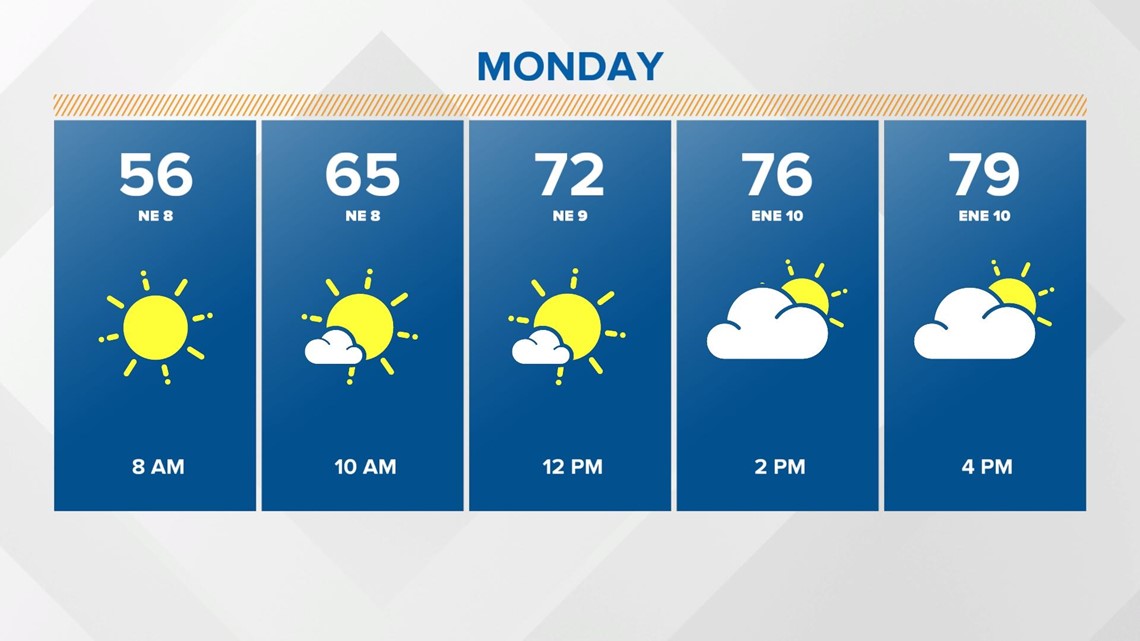 We're up to the mid 80s on Tuesday and Wednesday under mostly sunny skies.
Then we will be pushing 90 for a high starting Thursday and lasting through the rest of the week. At that point we will be back in a more typical summertime weather pattern with daily chances for afternoon spotty storms.
The next best chance of rain arrives next weekend with scattered thunderstorms increasing in likelihood starting Saturday.