INDIANAPOLIS — It will be another hot day across central Indiana. Temperatures will be running around 10 degrees above average, with afternoon highs in the mid to upper 80s.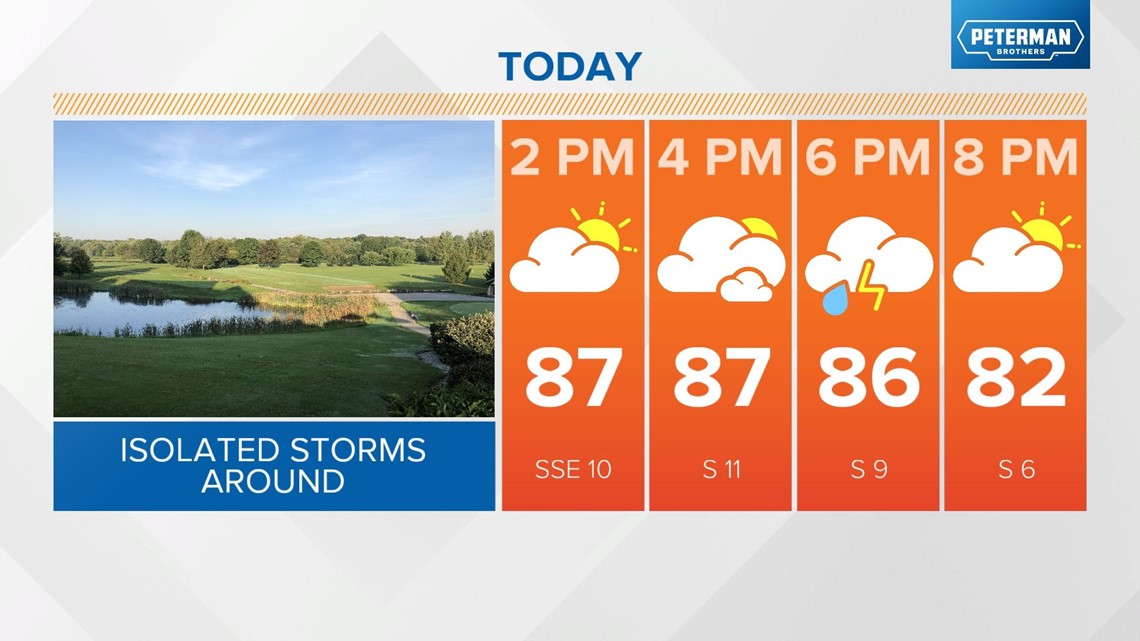 A bit more humidity will be noticeable, too. More isolated thunderstorms will be possible, with heavy downpours likely.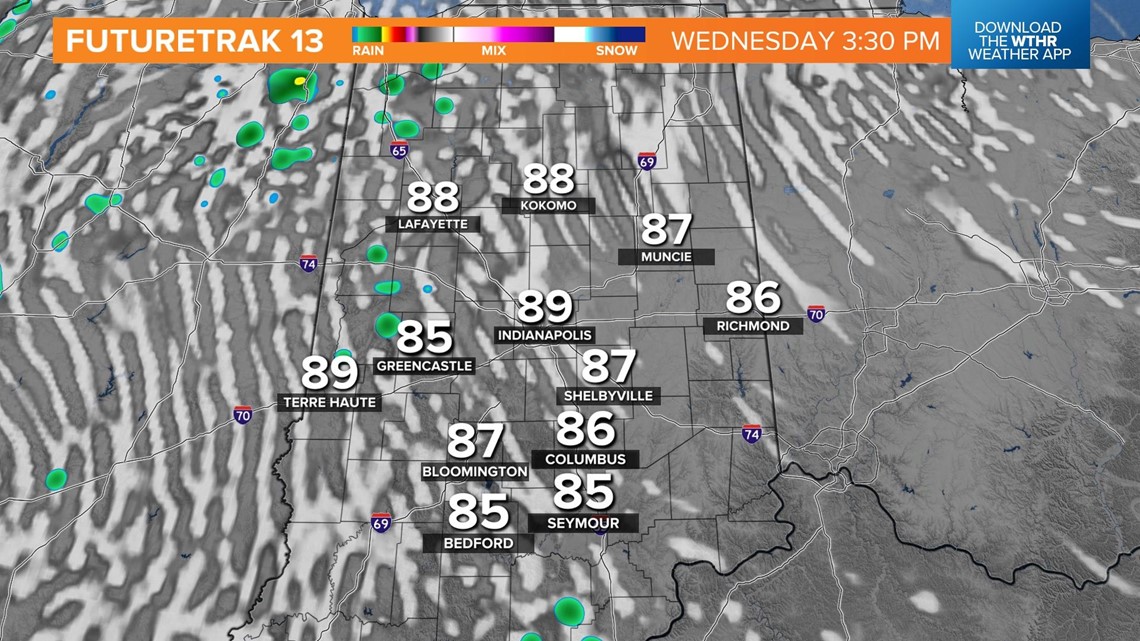 However, most areas stay dry. All of central Indiana could get a quick drink, but the best chances will be in west central Indiana.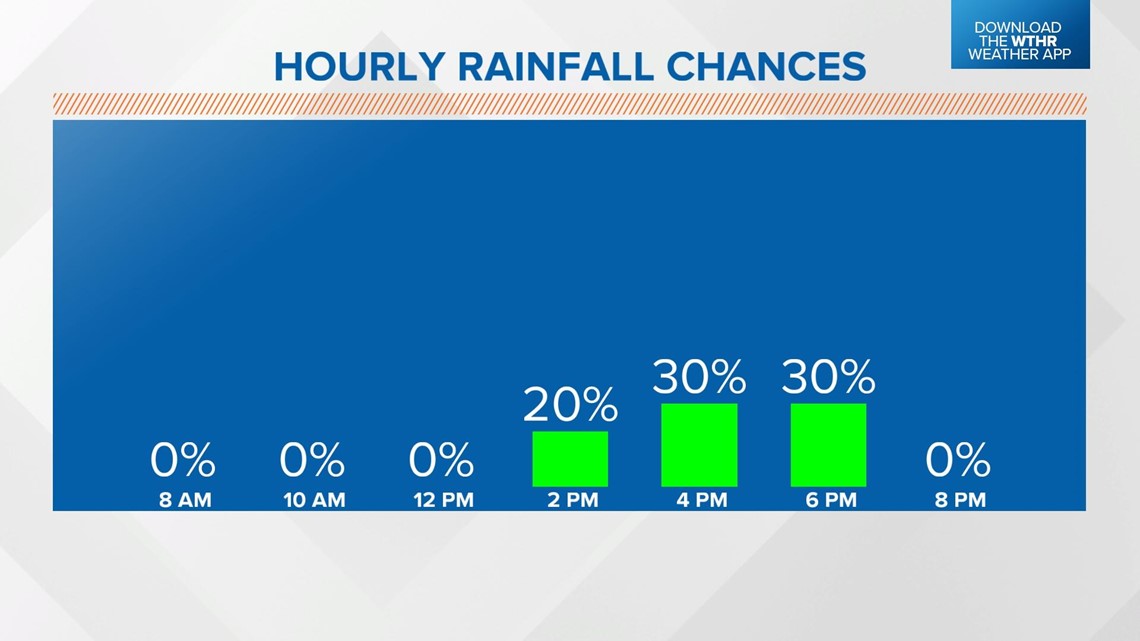 It's been a dry month and dry spring — but not record-breaking. The driest May in Indianapolis was in 1934, where only 0.6" of rain was recorded. This year, 2.49" of rain fell.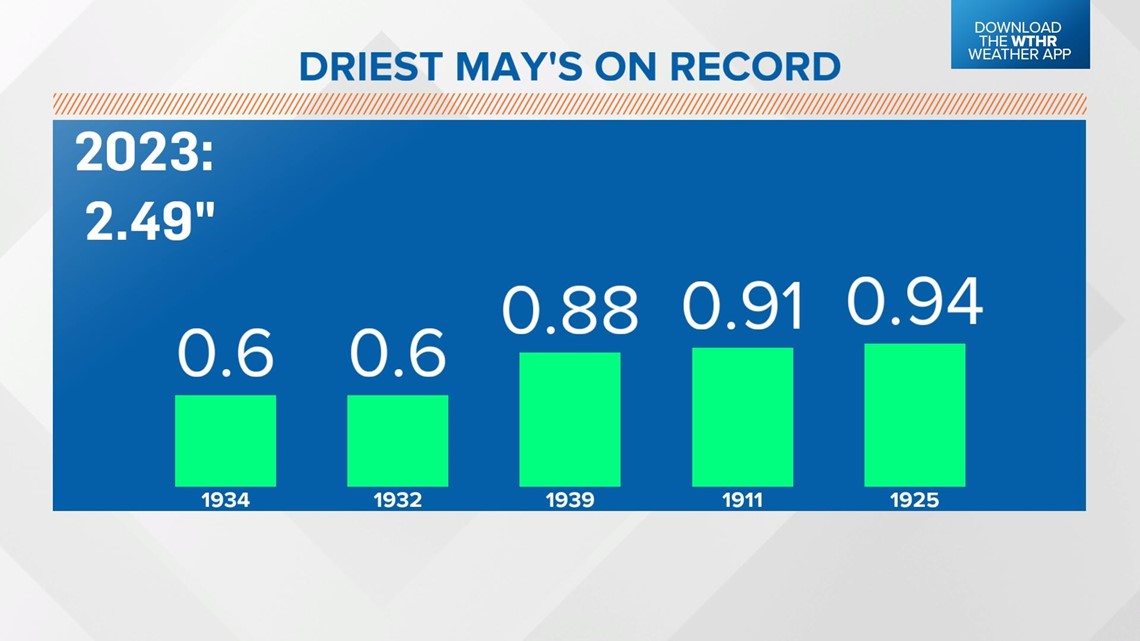 And while it's been a rather dry spring (March 1-May 31) with 10.81" of rain on record, the driest spring in Indianapolis was back in 1941, where only 4.15" of rain was recorded.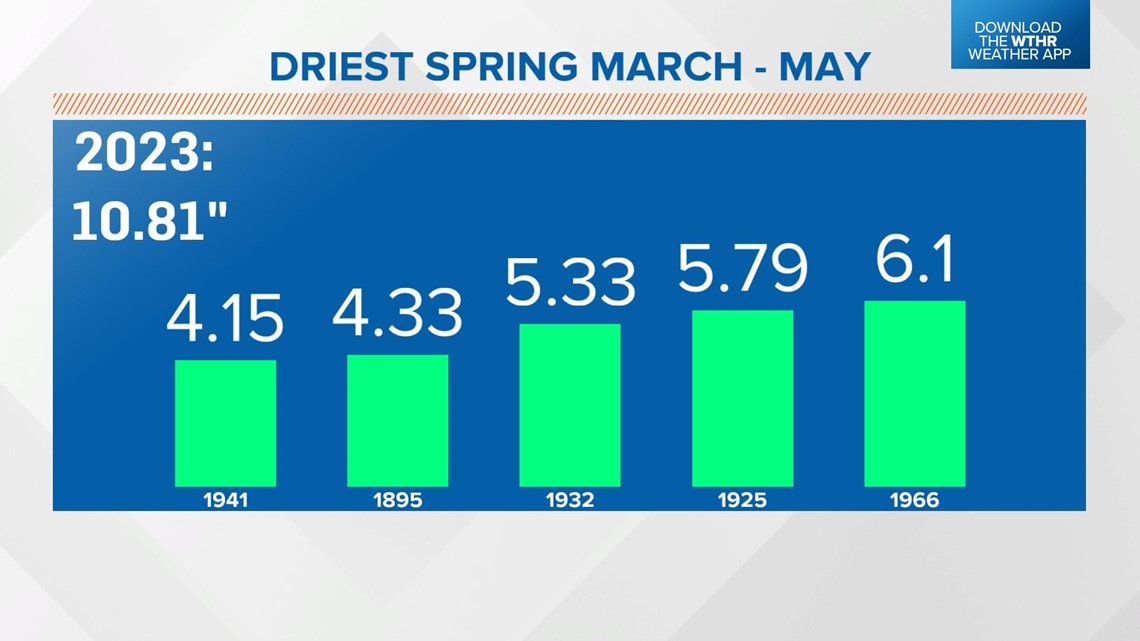 More isolated afternoon and evening showers and storms will be possible Thursday afternoon, too. Afternoon highs will be back into the upper 80s to near 90 degrees.