INDIANAPOLIS — Monday was the warmest day in Indianapolis since Sept. 21.
The official NWS Indianapolis high was 86°, which is nearly 10° above average and it's the beginning of a 8-9 day stretch of highs in the mid/upper 80s - if not 90°-plus a few days, too.
The Muggy Meter remains comfortable for now, but gradually rises over the next 24 hours as the wind shifts to the southeast.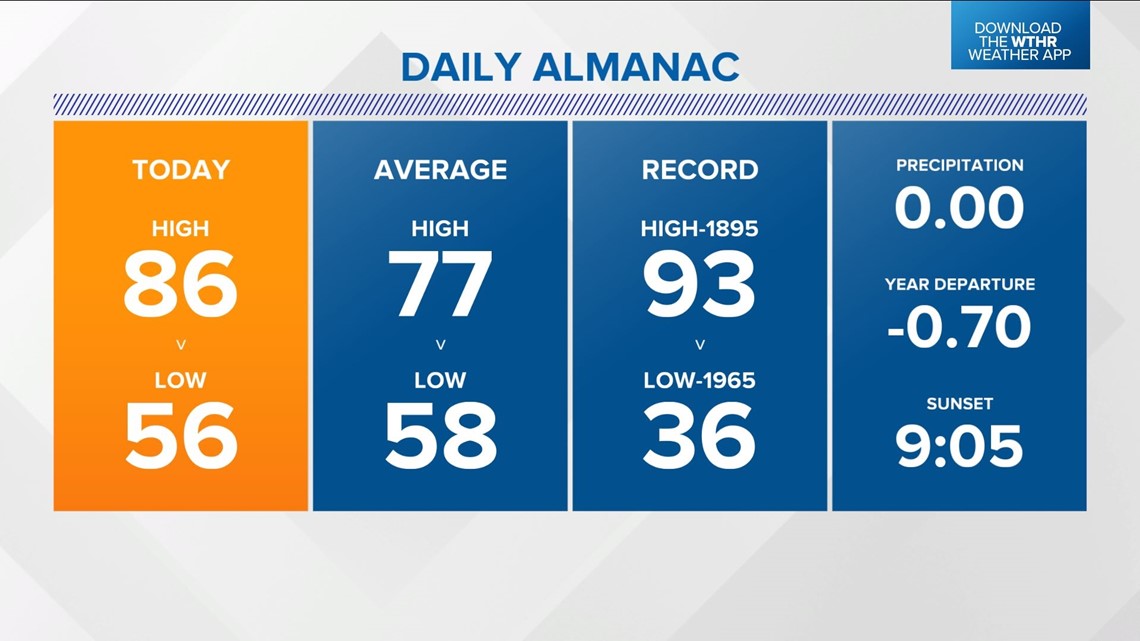 Tuesday will be a near carbon-copy of Monday, but with isolated, late-day showers and/or storms developing in more humid air.
This begins a daily chance of widely-spaced cells developing in the peak heating hours of afternoon/evening. But many areas won't have a drop of rain over the next week as flash drought conditions begin to develop with soil conditions drying rapidly and rain deficits growing.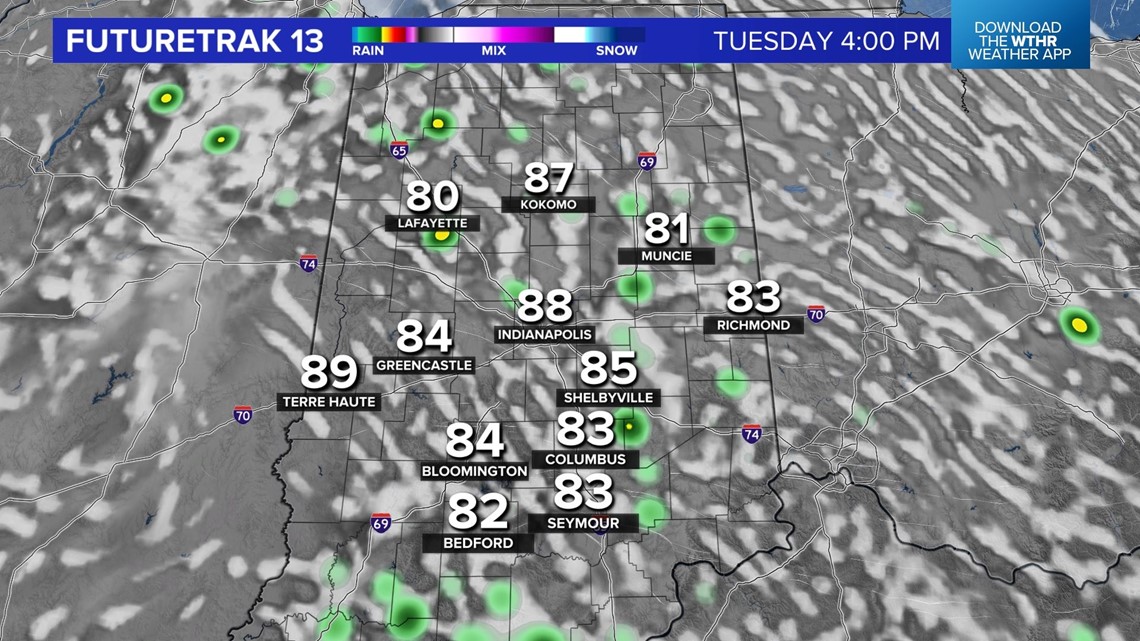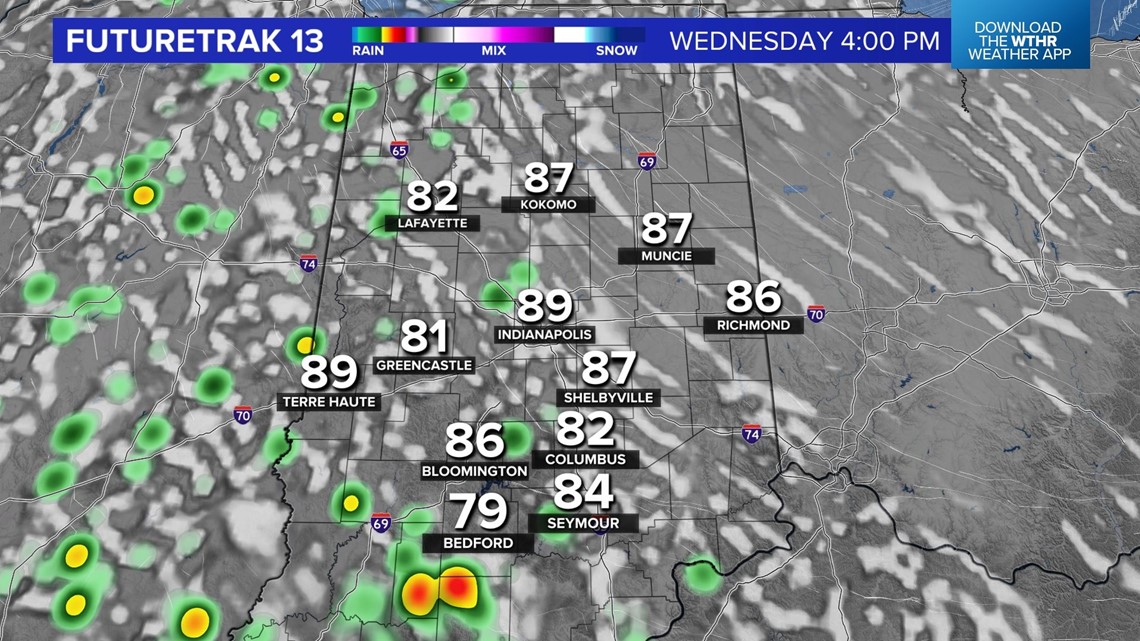 We're now getting into a situation where rain is much-needed due to a sudden onset of flash drought conditions.
For the month, Indianapolis is two inches below average rainfall and for the past two months, it's four inches below average. To date, the past two months have been the eighth driest on record in Indianapolis.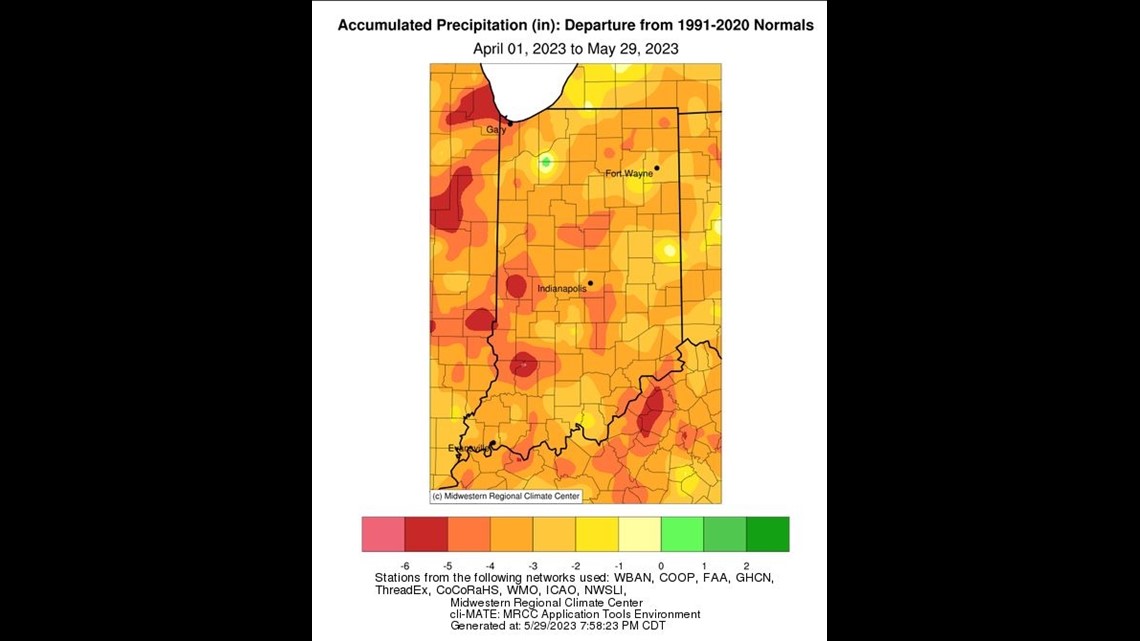 Long-range modeling suggests a transition to cooler air again the middle of next week - let's hope the transition will produce at least some organized rain/thunderstorms along an expected front.