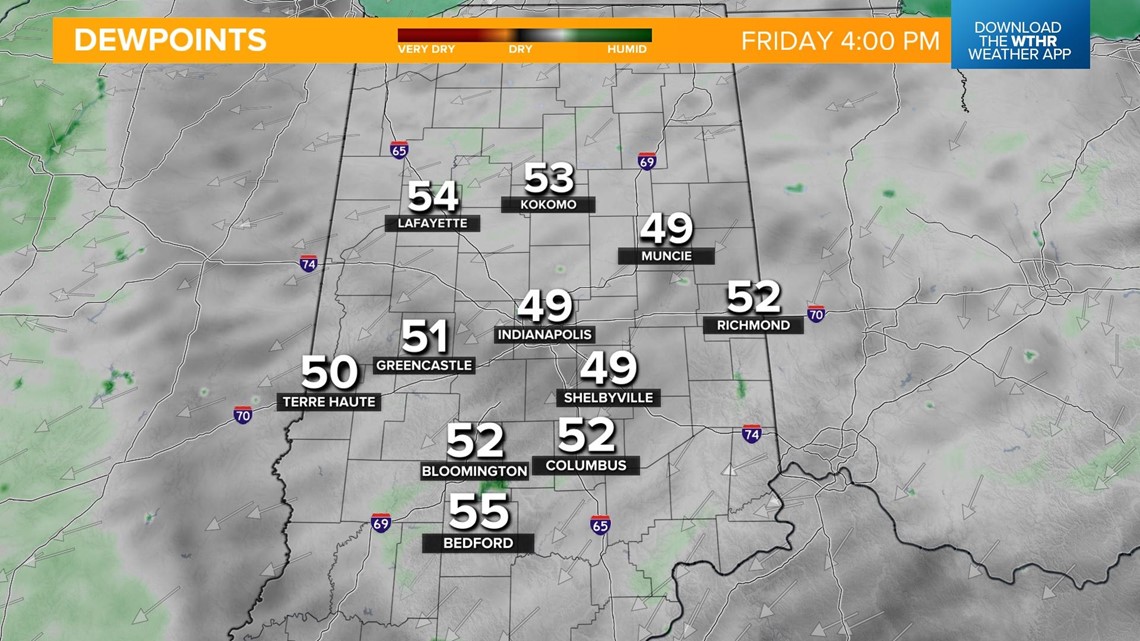 Temperatures will climb to near 90 degrees today, which is more than 10 degrees above average.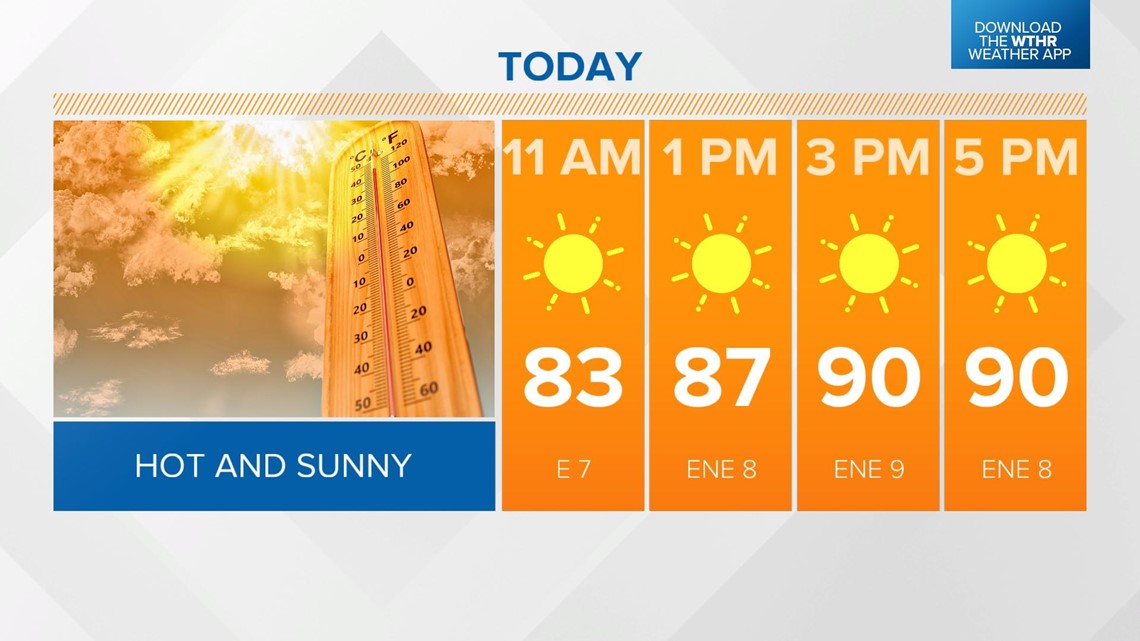 It will be mostly clear this evening, with temperatures falling into the mid-60s.
The first weekend of June will be toasty. Saturday will be mostly sunny, with temperatures climbing into the low 90s, and humidity will be low.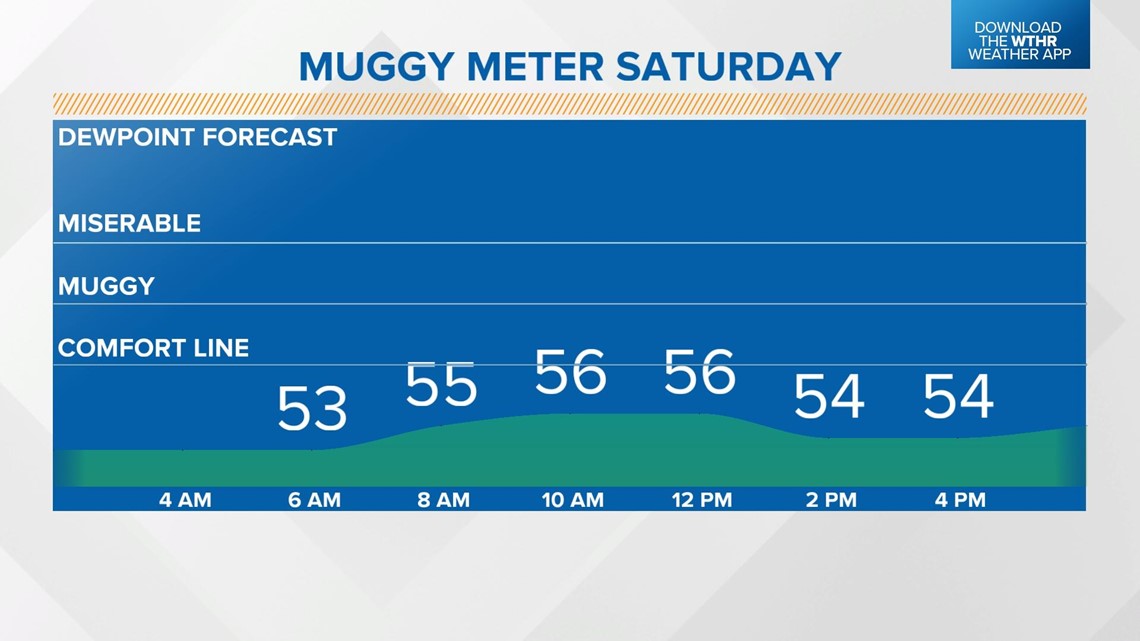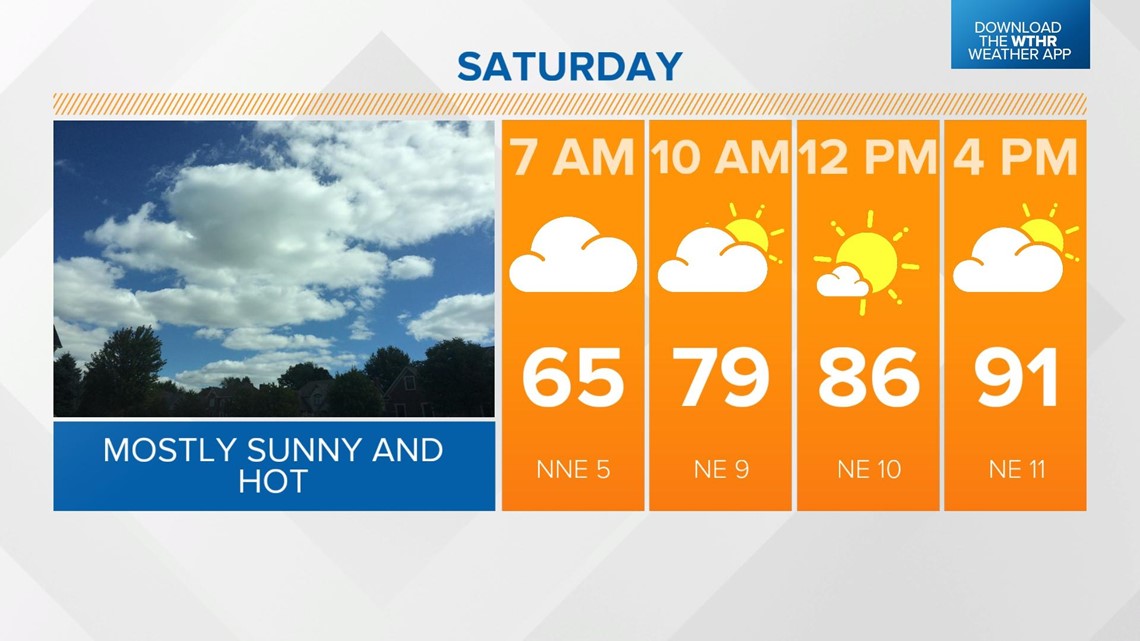 A cooler pattern returns next week. An upper low-pressure system will drop down from Canada. This will allow the upper flow to be out of the north.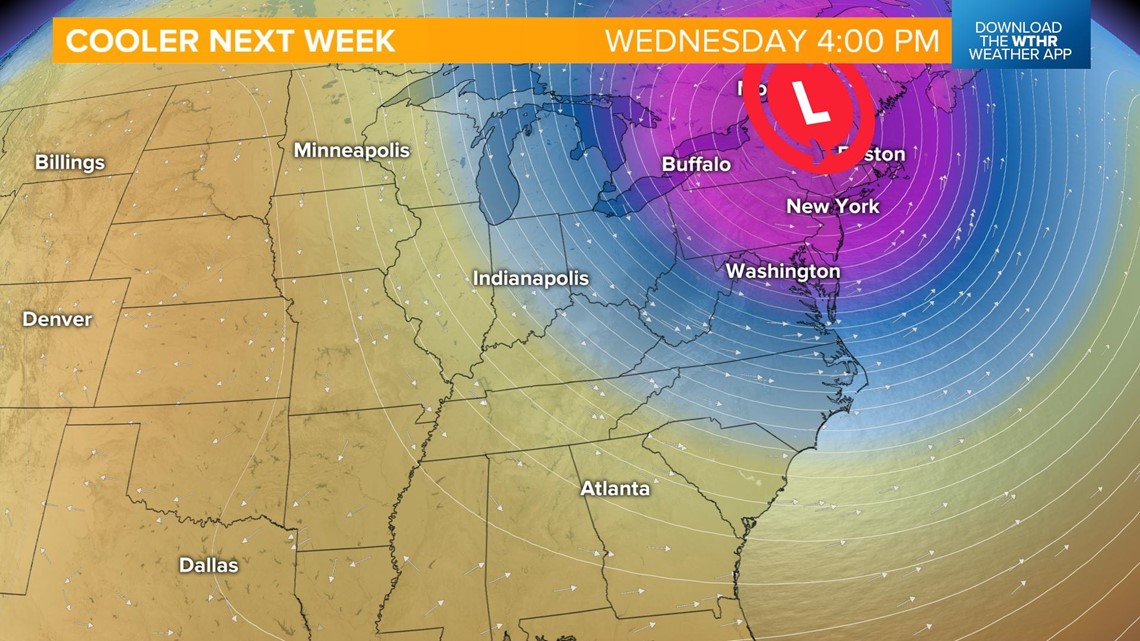 Right now, the atmosphere looks to be dry, so no rain is in the forecast. The precipitable water forecast measures the liquid content of the atmosphere, and by Tuesday, it show very dry air (in blue) over Indiana.

Temperatures will be back to normal for this time of year, with afternoon highs in the upper 70s and low 80s.