INDIANAPOLIS — It was a toasty Thursday in central Indiana with highs near and above 90°. You likely noticed a less humid air mass in place courtesy of an easterly wind that's here to stay and has brought down dewpoints in some places well below 60°. Latest surface analysis shows 30s/40s in eastern Indiana compared to mid/upper 50s west.
We expect the dry flow to continue and increase in the coming days. But dry doesn't always equate to cooler and in this case it will actually be hotter Friday and Saturday with highs well in the 90s. But it will be a "dry heat" with a comfortable Muggy Meter.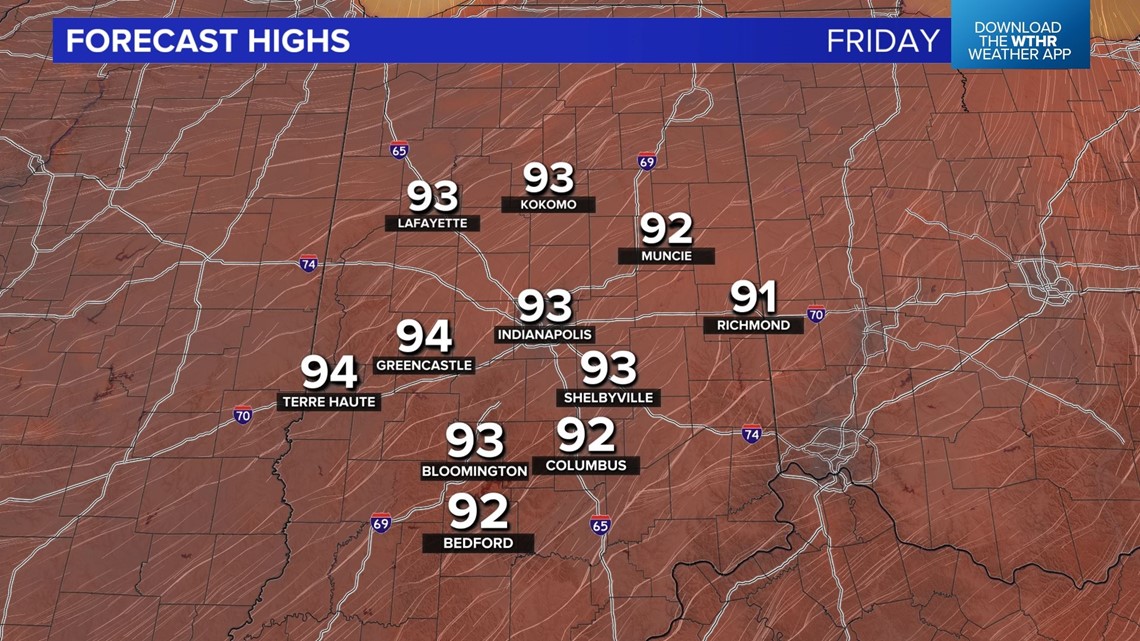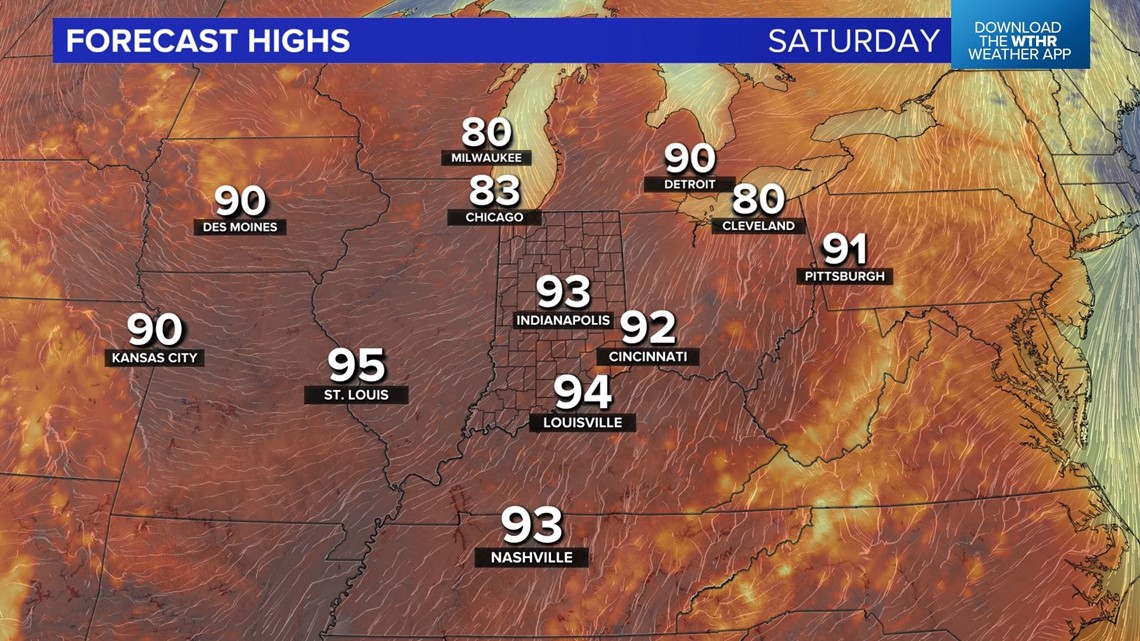 The last 93° high was in late September and the last 94° high in Indianapolis was back in July of 2022. Either way, it's going to be a sizzler the next 48 hours and perfect pool and lake weather. Go have a good time and be safe.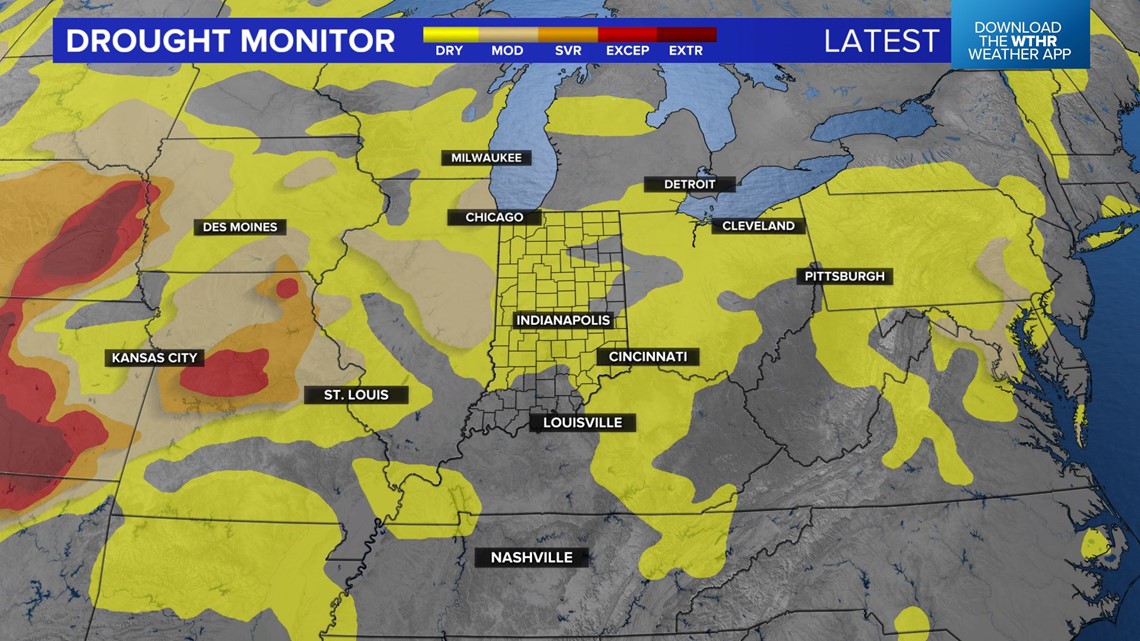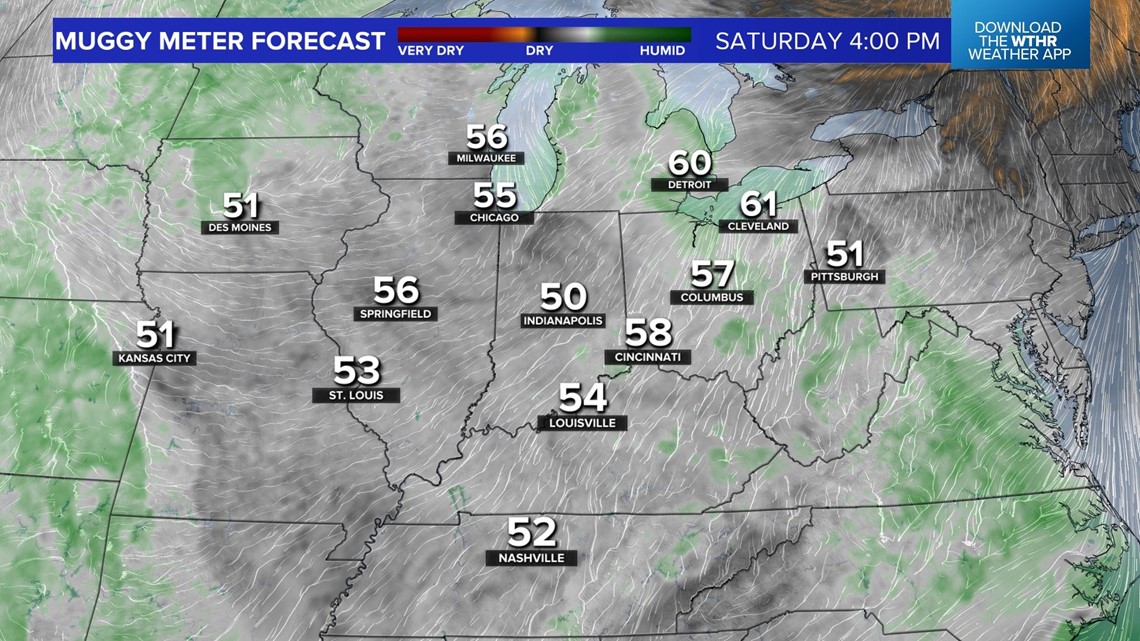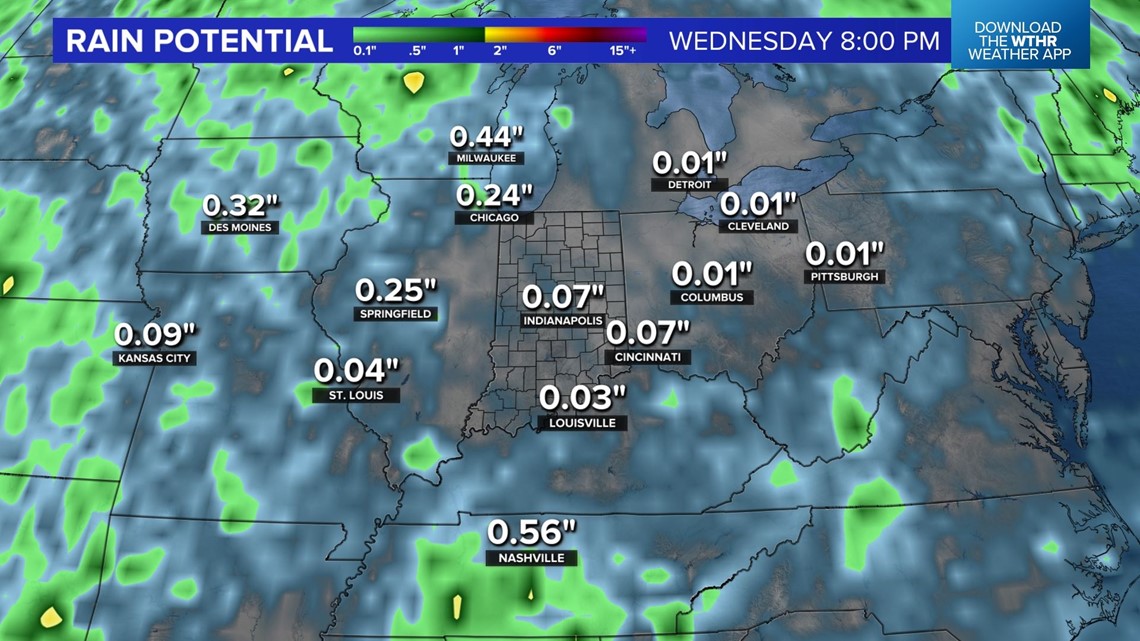 A string of mainly sunny days continues into next week as drought conditions continue to worsen in central Indiana. We'll see highs near 90° again Sunday and mid-80s Monday with comfortably milder air arriving Tuesday into later next week as an anomalously strong storm system in the northeast drags down Canadian air into the Ohio Valley.
No organized rain is in sight though, and you'll have to keep watering plants and gardens.