INDIANAPOLIS — A few isolated storms have been firing this evening with activity dying out by sunset.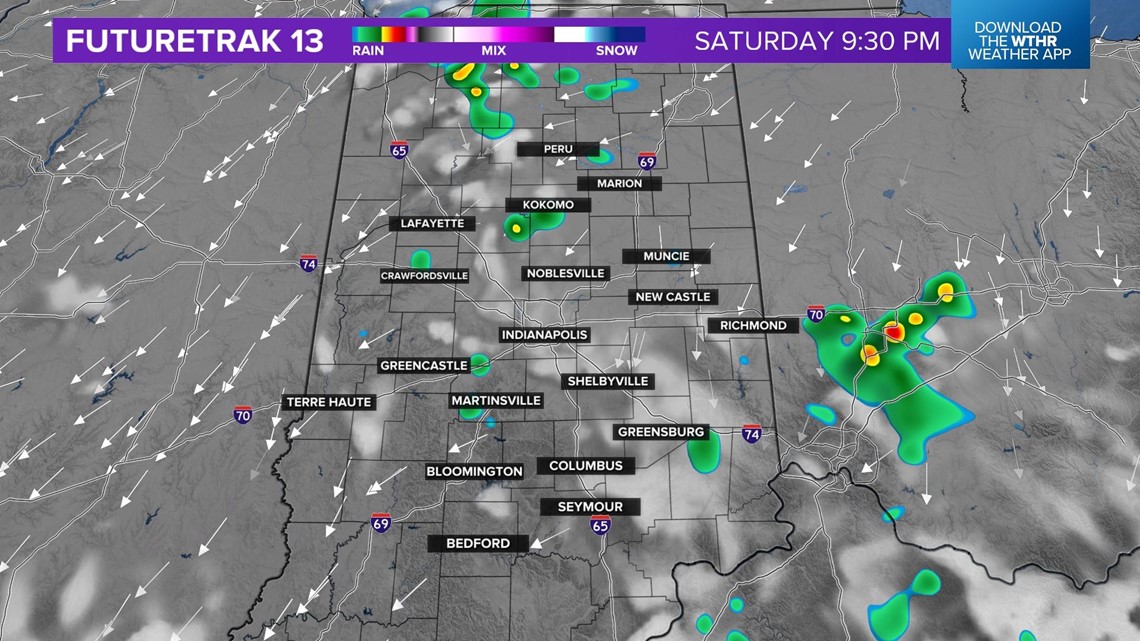 A few storms could be strong. The SPC has northeast central Indiana under a low threat of a severe storm.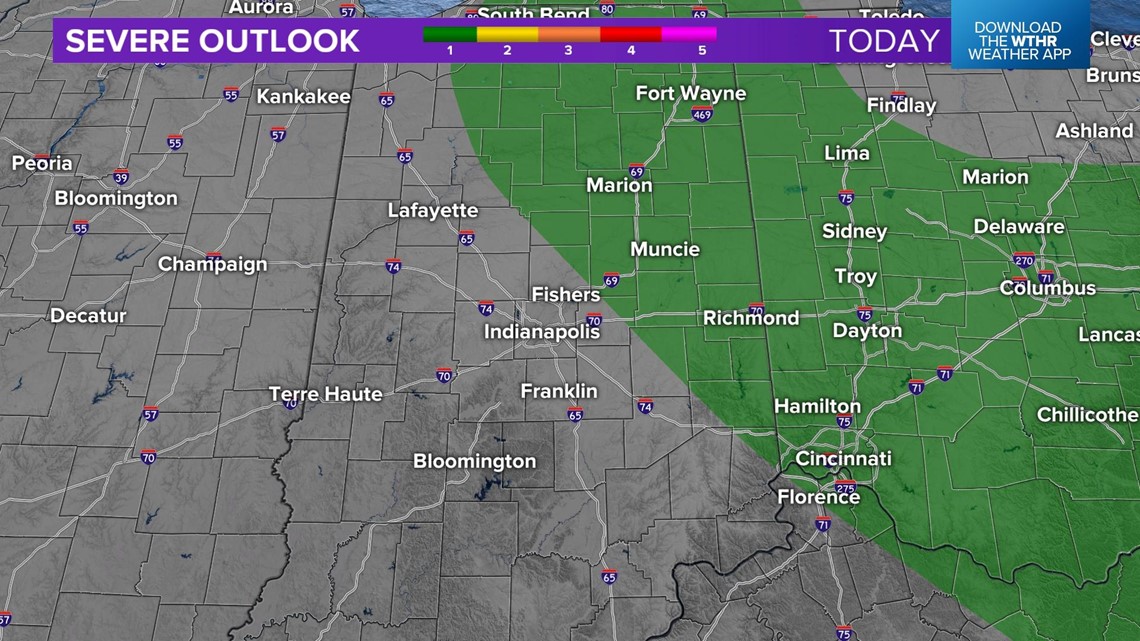 There has been some moisture in the mid to upper levels of the atmosphere. Water Vapor Imagery shows the green areas over central Indiana.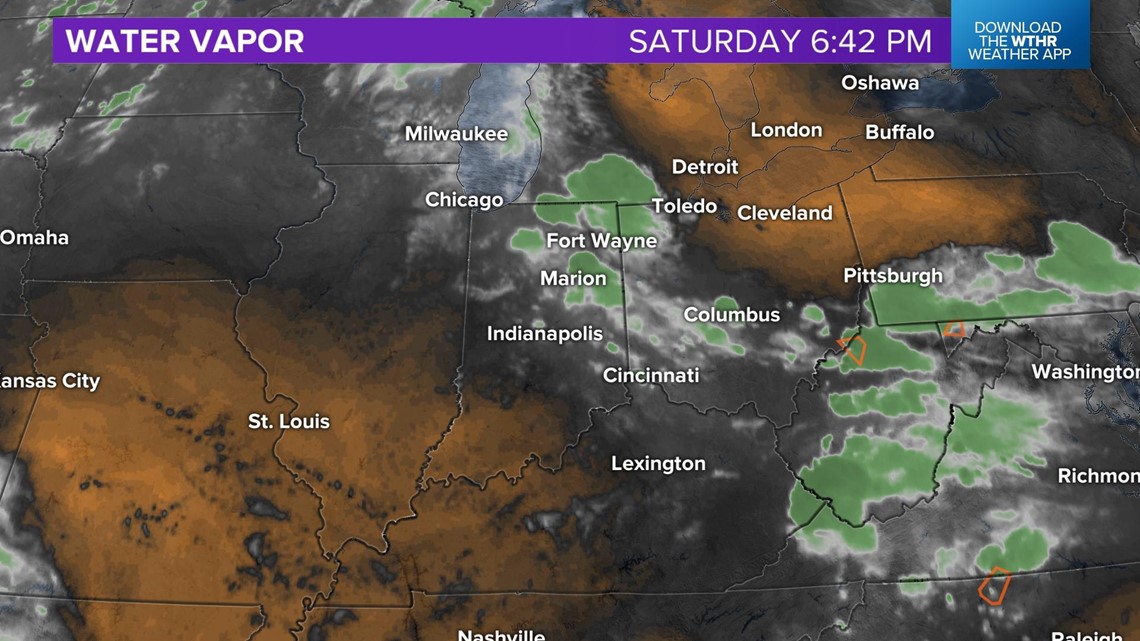 It will be partly cloudy overnight, with temperatures falling into the low 60s.
Sunday will be sunny and a bit cooler. Dewpoints will still be in the upper 40s and low 50s.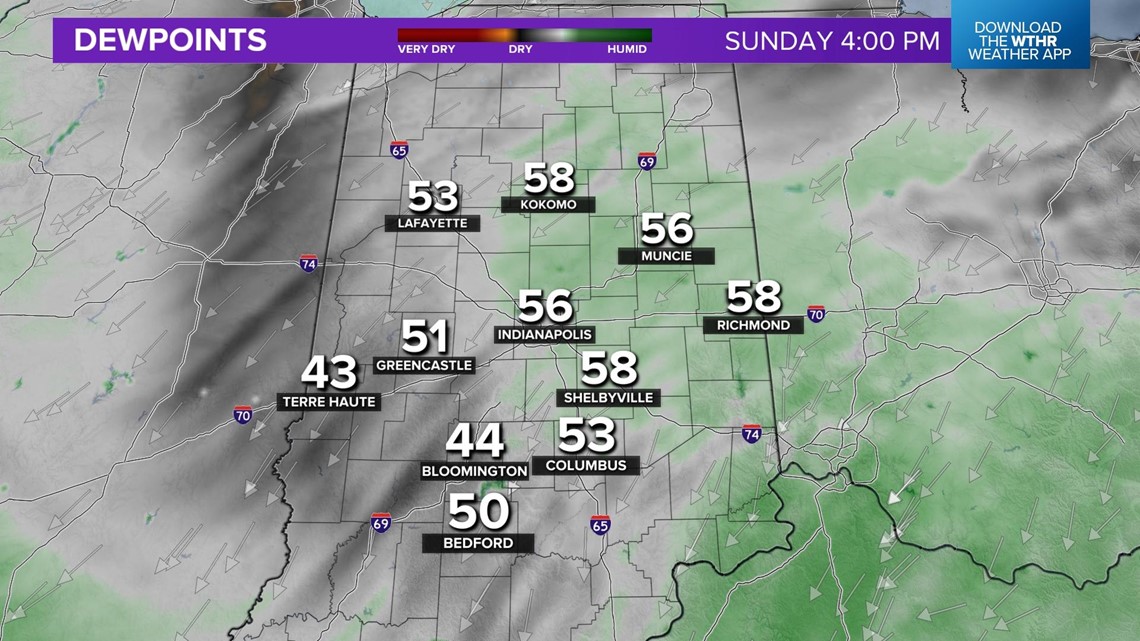 The average high for this time of year is 79 degrees, and afternoon highs will climb into the mid-80s.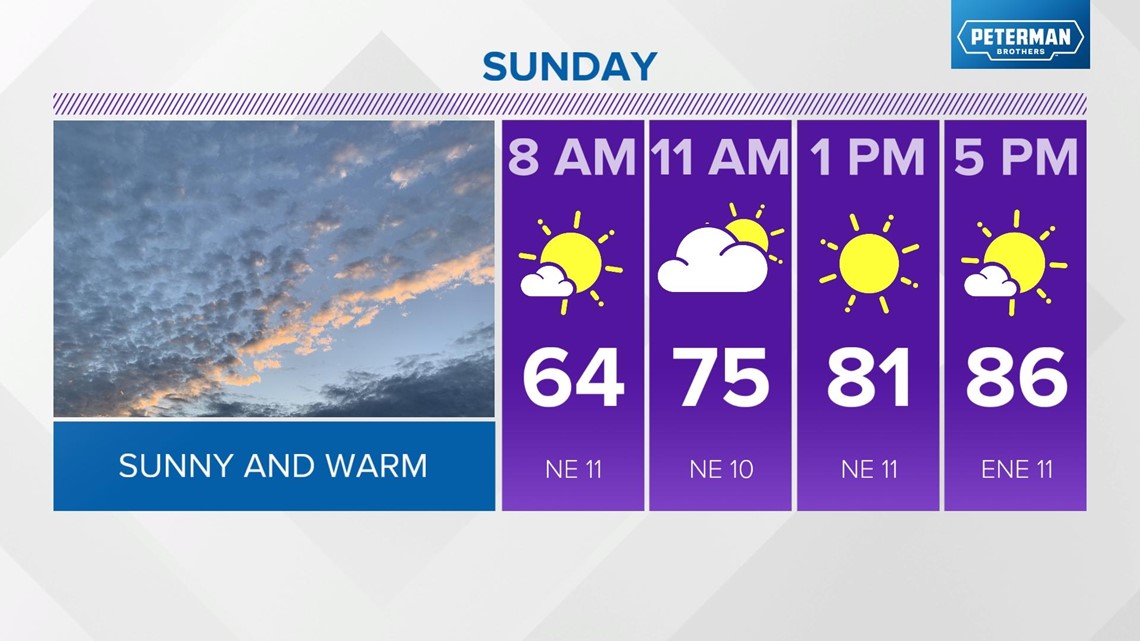 Cooler air continues to return to central Indiana by Monday morning, with temperatures falling into the upper 50s.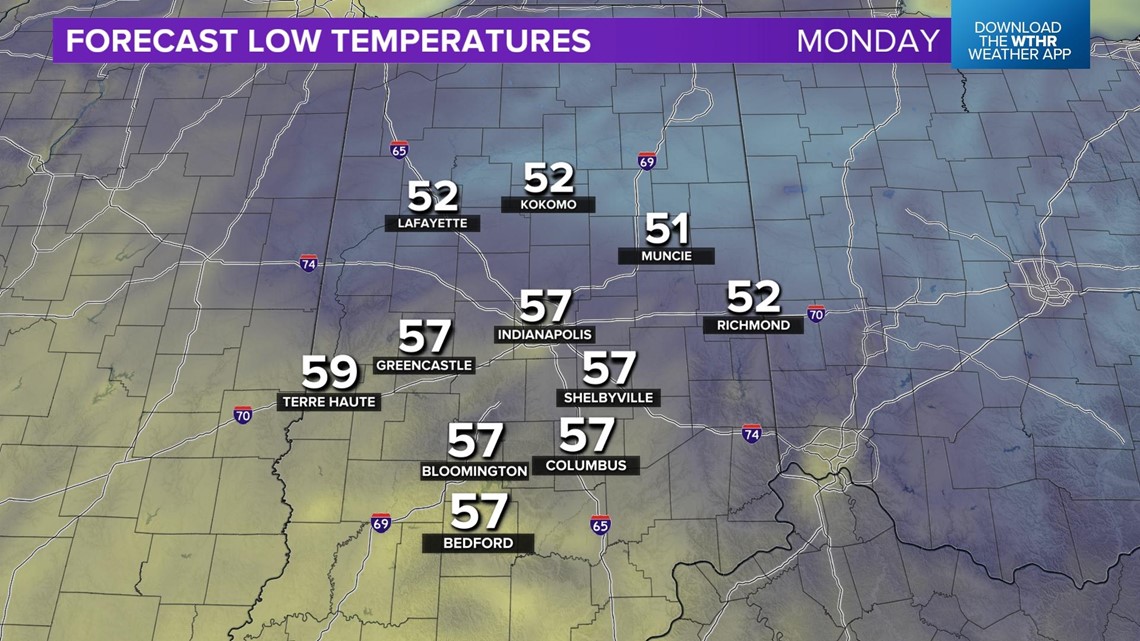 Monday will be breezy, with winds out of the northeast. It will be sunny, with afternoon highs climbing back into the mid-80s.
There is a low chance of a shower or storm on Tuesday.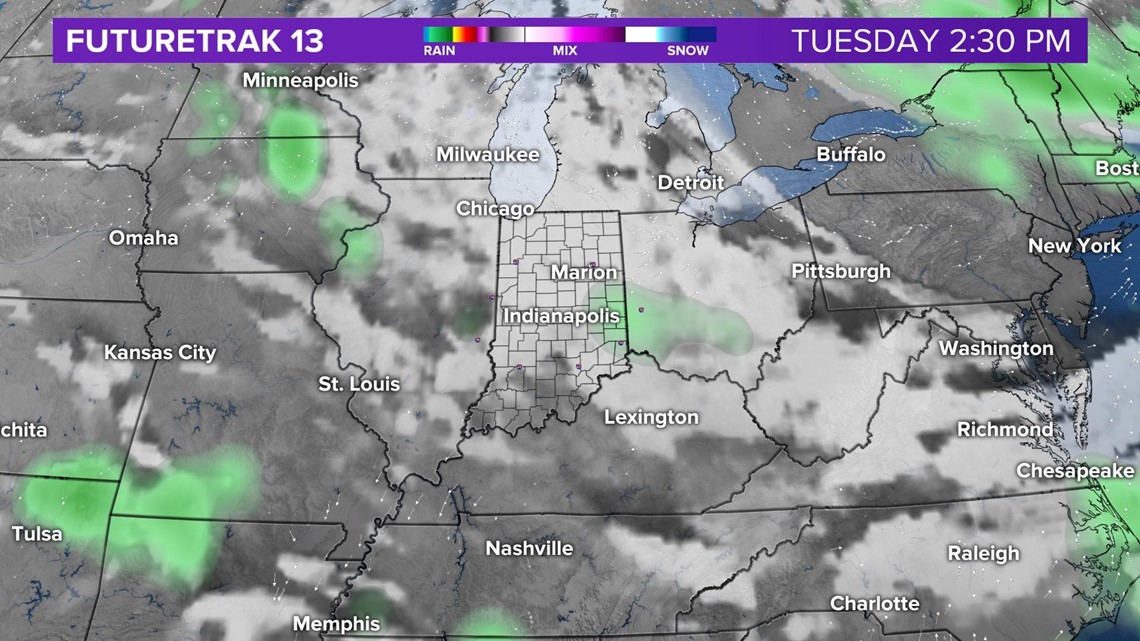 Cooler air returns Tuesday through the weekend, with lows in the 50s and highs near normal, in the upper 70s and low 80s. The next best chance of rain arrives on Saturday.