A record-breaking daily rainfall in Central Indiana with many gauges over two inches already and another 1" to 3" expected by Sunday morning.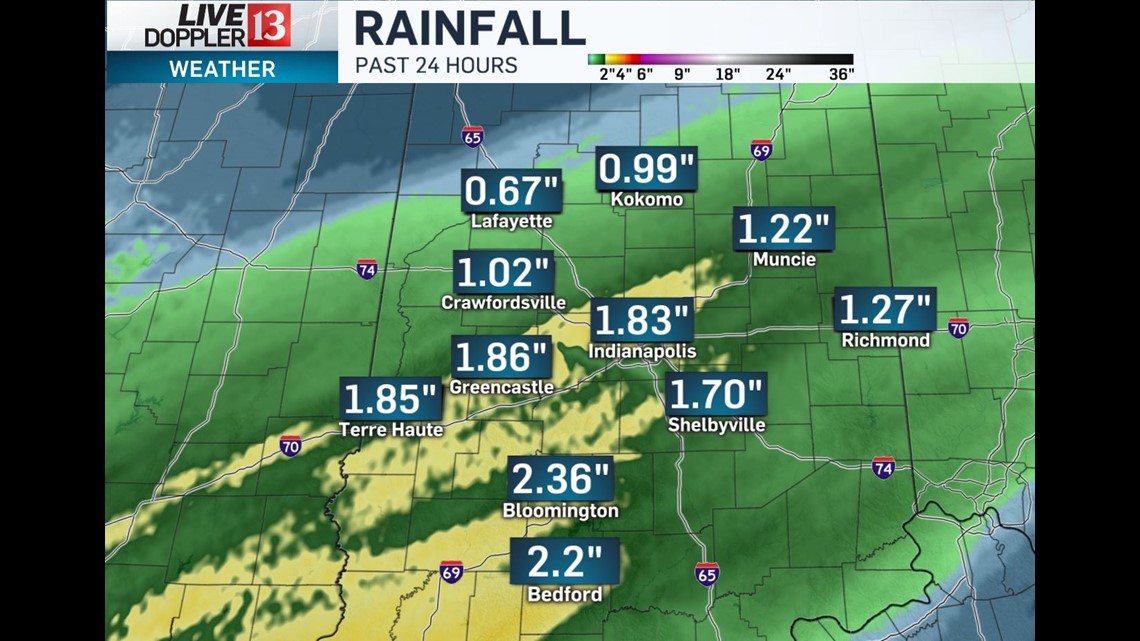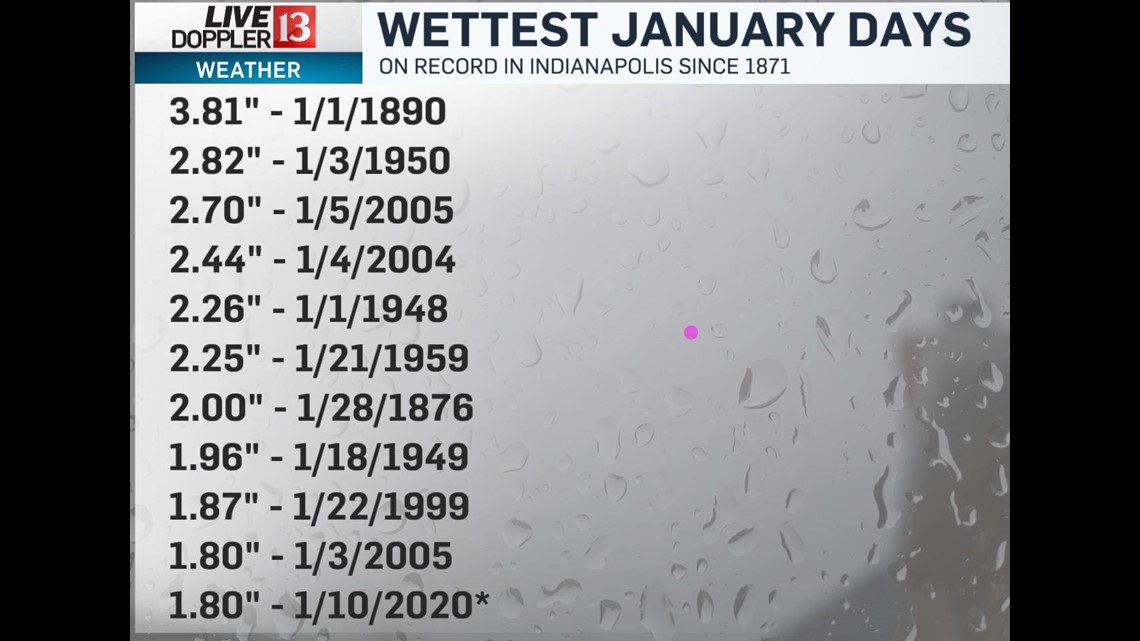 Friday was at least the 10th wettest January day on record in Indianapolis... a number likely to climb before midnight with a new surge of downpours inbound.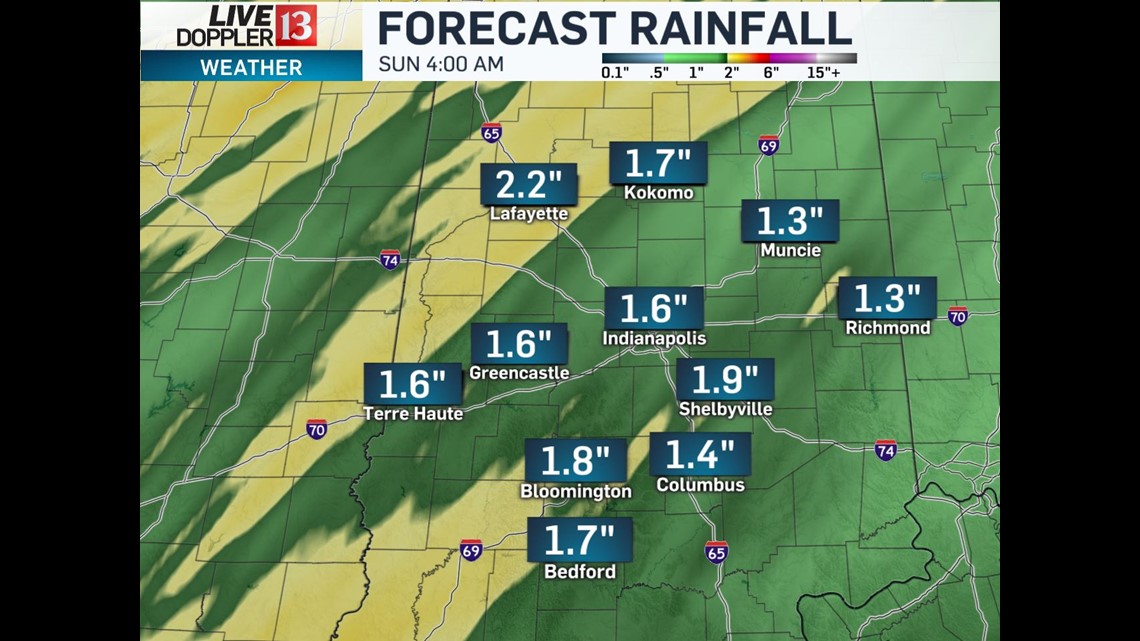 A long line of heavy precipitation extends from south Texas to the Great Lakes and comes in the form of severe storms plus heavy snow. We'll remain on the warm, wet side of this system.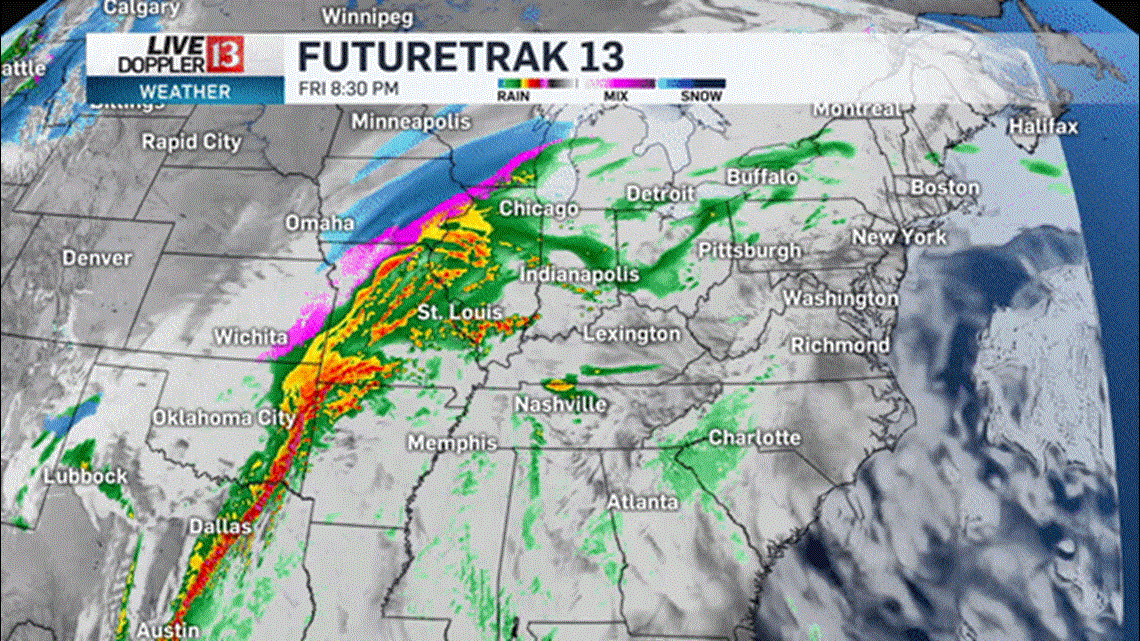 The combination of unseasonably moist air, a sharp cold front, and an intensifying low pressure system put Central Indiana in the cross-hairs of another round of widespread heavy rain arriving Saturday morning.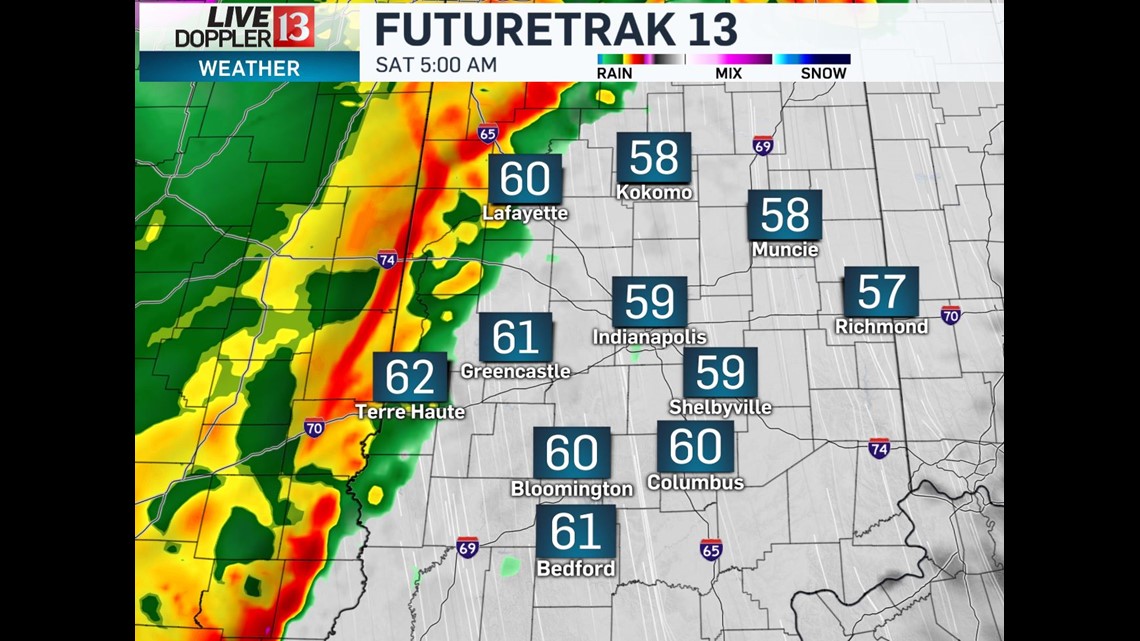 Right now it appears this line will move across the state from 4 AM to 11 AM. We'll need to monitor the leading edge of this line for severe wind gusts and/or tornadoes.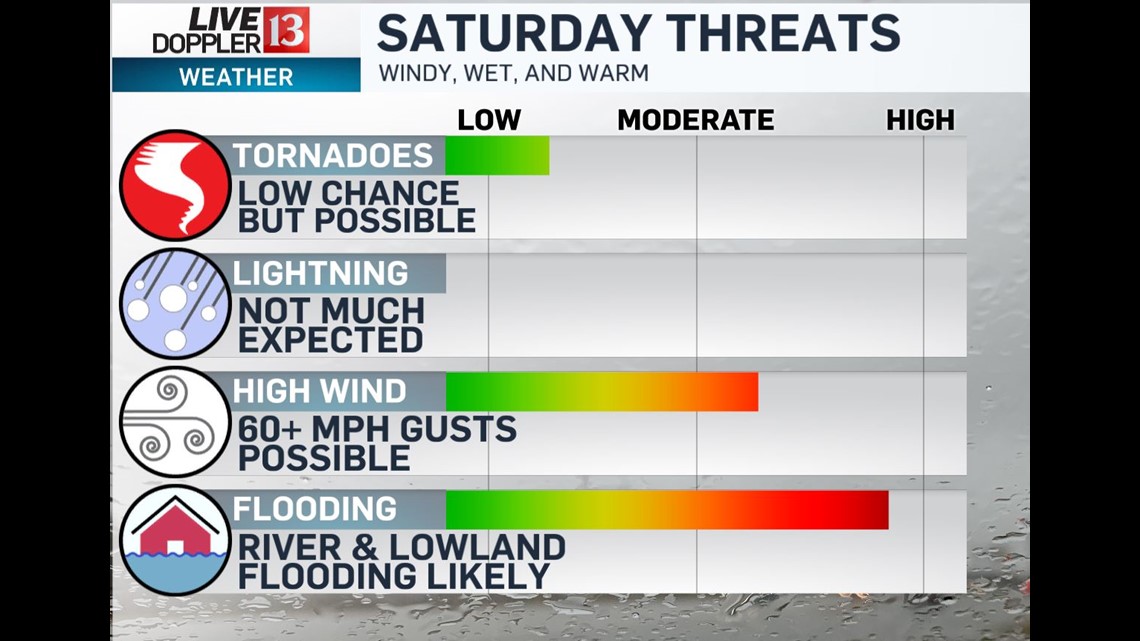 The probabilities are low, but 60+ mph gusts and pockets of wind damage are in play as an extreme low-level wind field interacts with this feature before early afternoon. Additional gusty downpours and/or storms may occur with the upper level storm system Saturday evening and you should remain weather aware.
A sharp frontal boundary produces two seasons of temperatures in Central Indiana on Saturday... with mid/upper 60s east-southeast contrasted by upper 30s to near 40° temperatures in northwestern Indiana.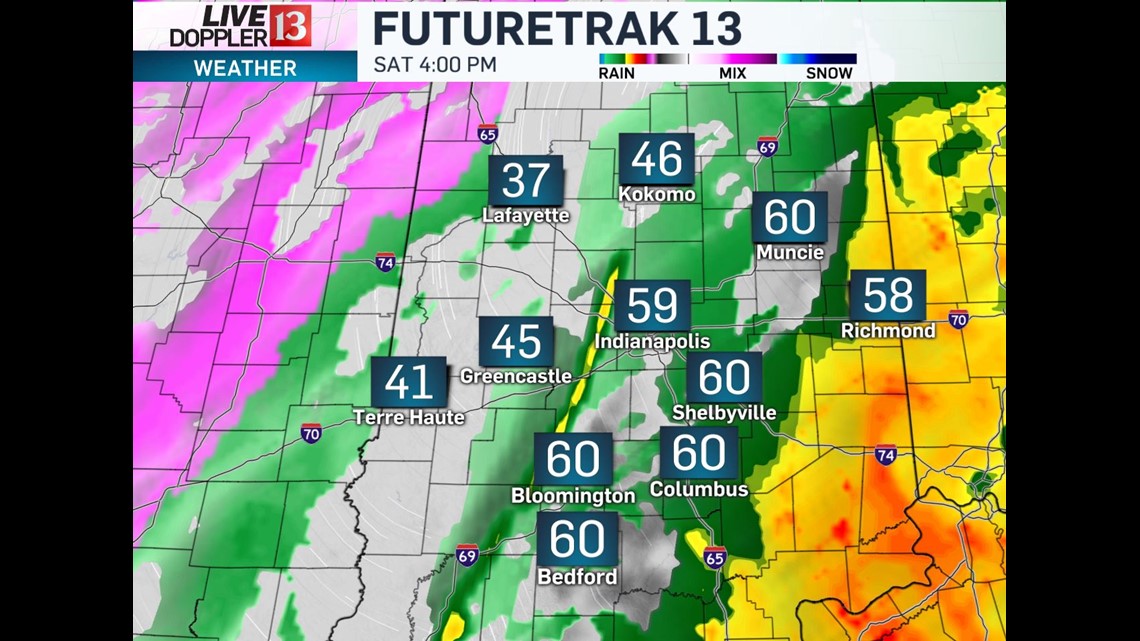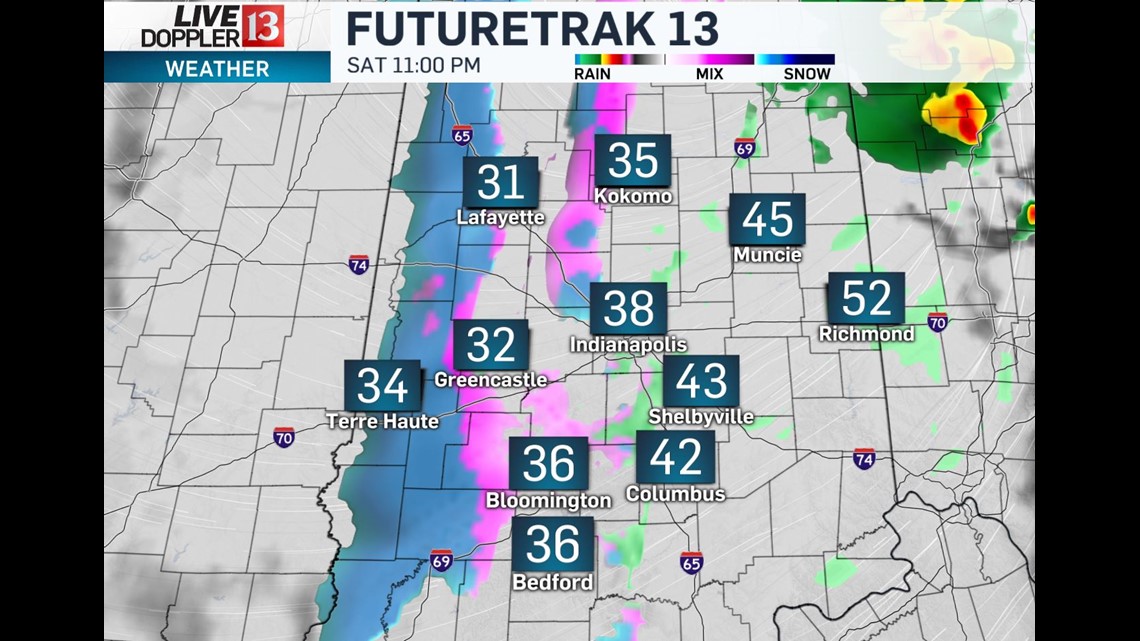 This temperature tumble moves across the state Saturday night to transition scattered showers to a brief period of wind-whipped flurries/snow showers.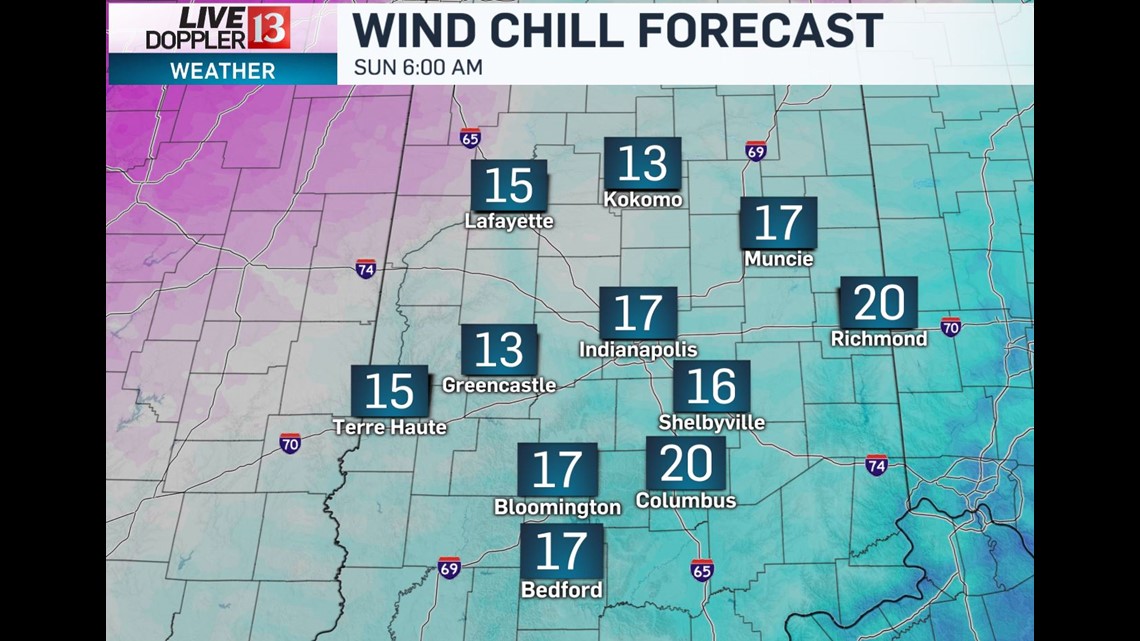 Wind chills Sunday morning near 20° make it "feel" colder than near-record highs in the mid-60s Saturday. After a cloudy, brisk start Sunday morning... expect increasing sun and highs near 40°. The first half of next week features more above average temperatures with highs back in the 50s and possibly 60s Tuesday/Wednesday.