INDIANAPOLIS — The forecast played out as expected today with the bulk of steadier showers done by midday in the wake of a cool front passage to the east. In its wake, drier and cooler air continues to sink southward from a refreshing northwest wind.
That drier air eats away at the low cloud deck that led to a gray start. Expect increasing sun for the remainder of the day from north-to-south with only spotty showers expected to finish the day. Between now and then, an axis of steadier light rain moves from the I-70 corridor to the Ohio River. South of Indy may be damp a bit longer than north, where a brighter sky is already emerging.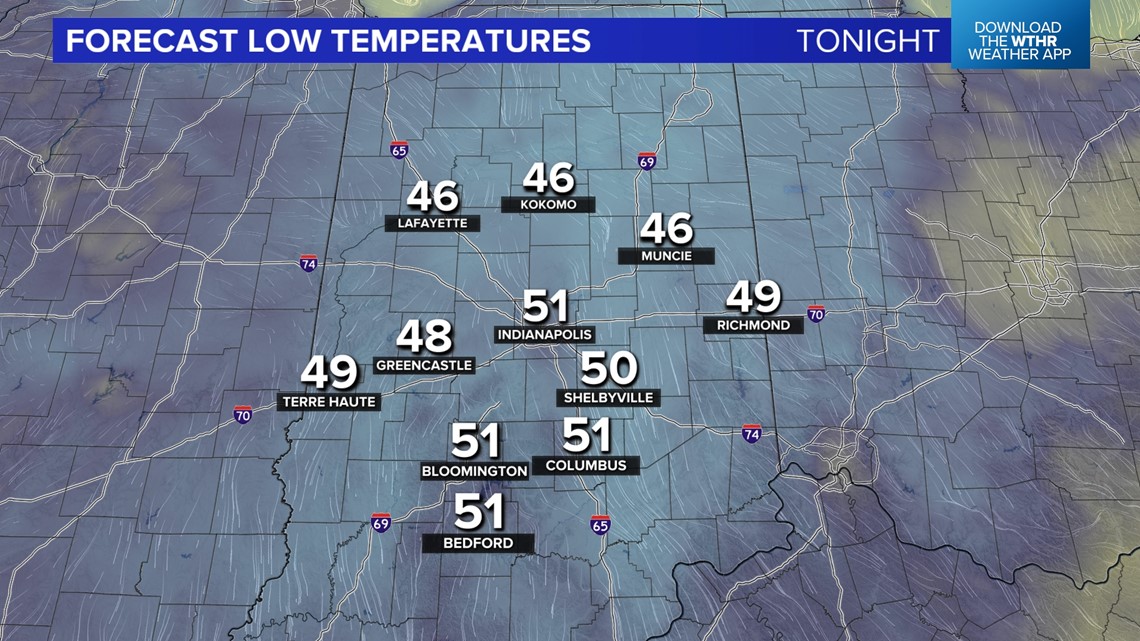 Clouds clear this evening and set the stage for one of the cooler nights we've head since spring. We're forecasting lows in Indy around 50 degrees and temperatures to drop into the 40s away from Indy's urban heat island. Either way, you'll need a light jacket in the morning before temperatures rebound comfortably into the 70s in the afternoon.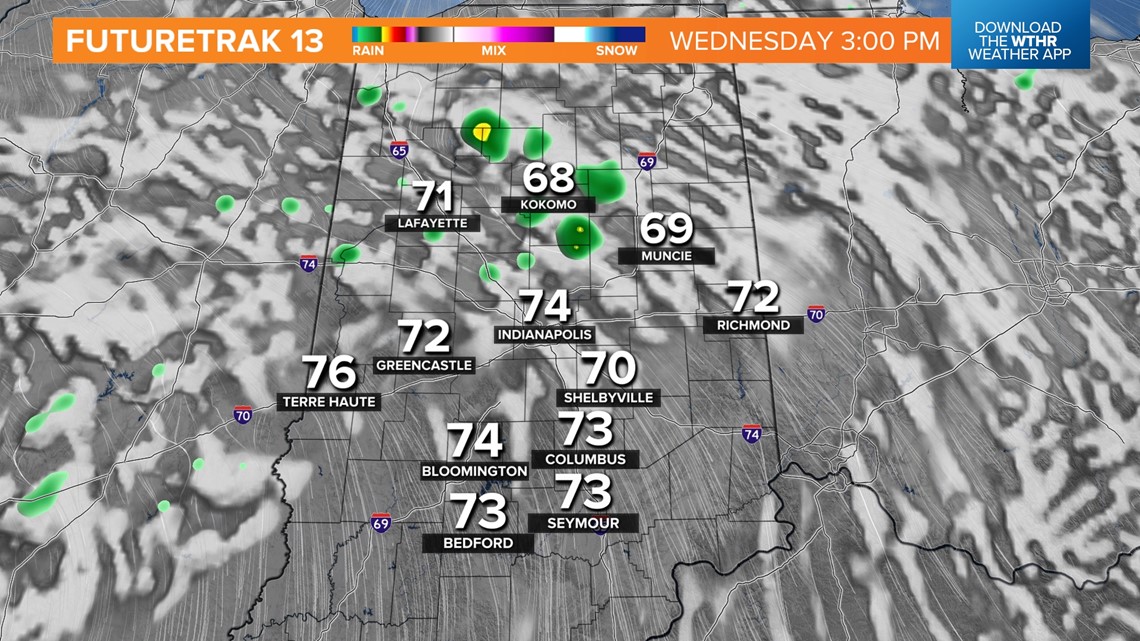 With the exception of patchy fog, much of Wednesday will be mainly sunny other than scattered cumulus clouds developing in the afternoon. Some of those clouds could produce spotty showers, but we're only forecasting a 20% chance.
Thursday and Friday will be weather-perfection for this time of year, with lows in the 40s and highs in the 70s.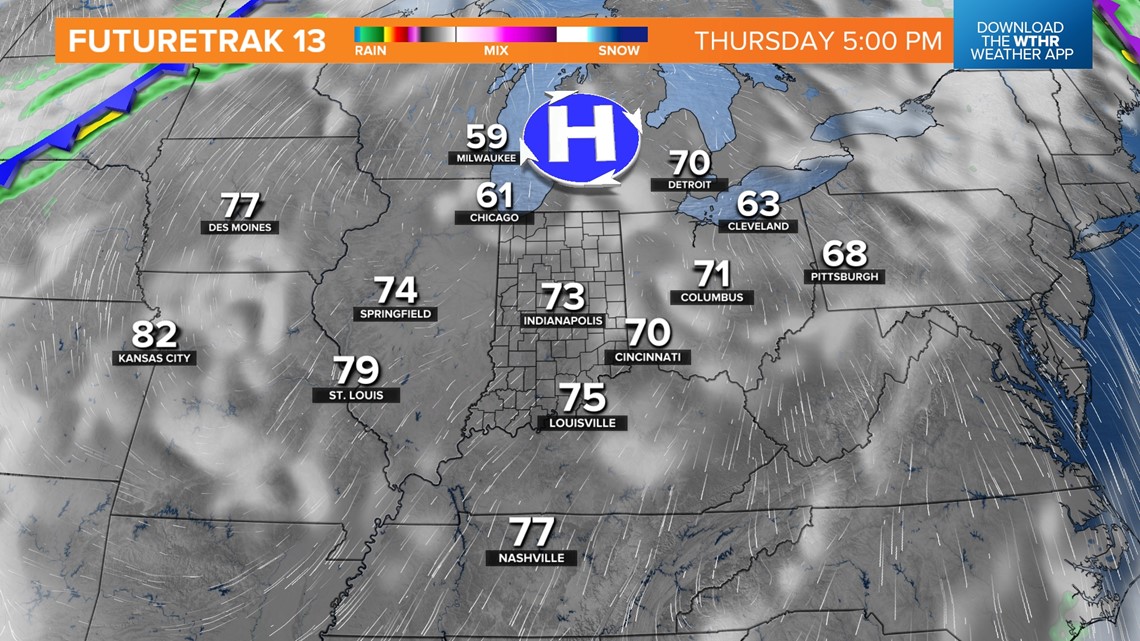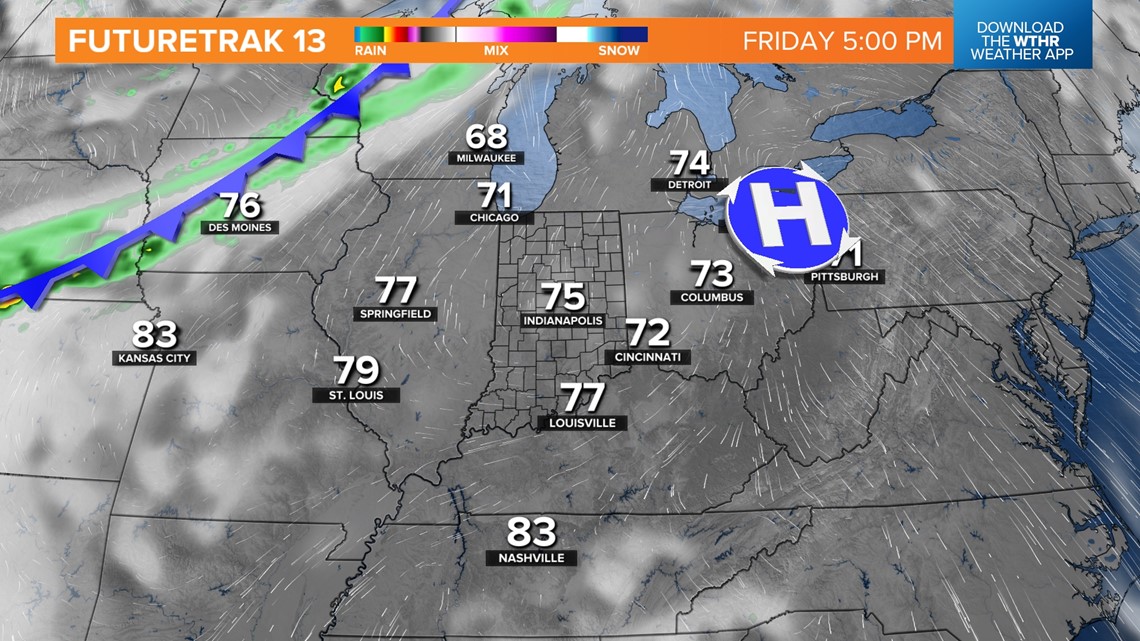 Modeling trends for the weekend continue to show an upper air disturbance moving through the Ohio Valley. At minimum, this would increase cloud cover, and at worst, could trigger showers on Sunday. For now, we're opting for a 40% chance of rain on Sunday, but with the caveat that forecast confidence is low on this feature, and chances may be needed in the days ahead.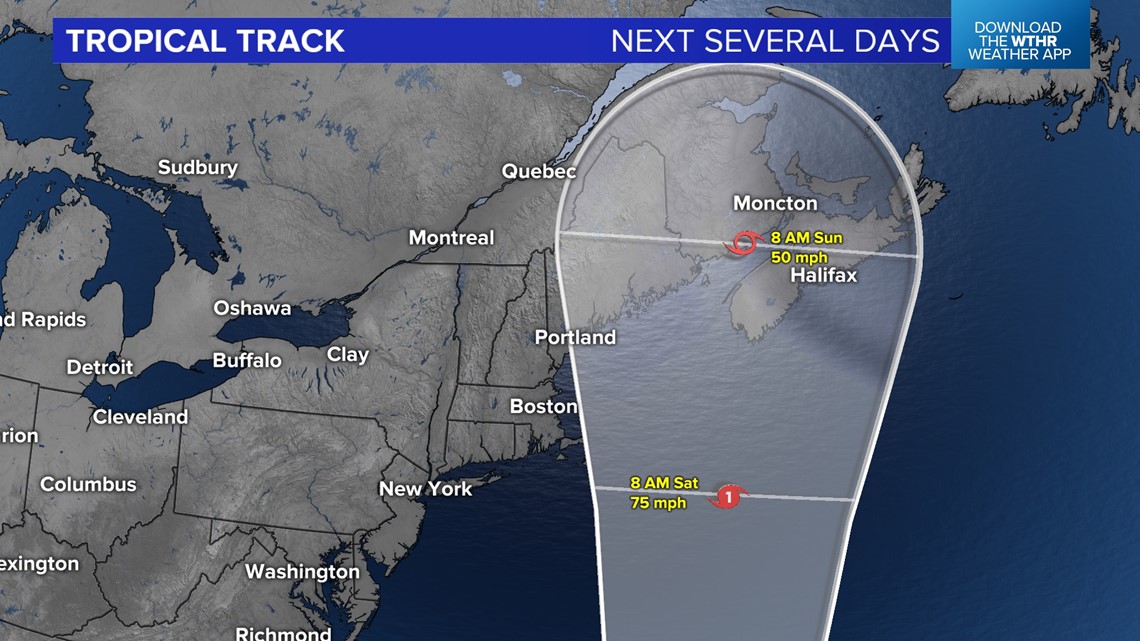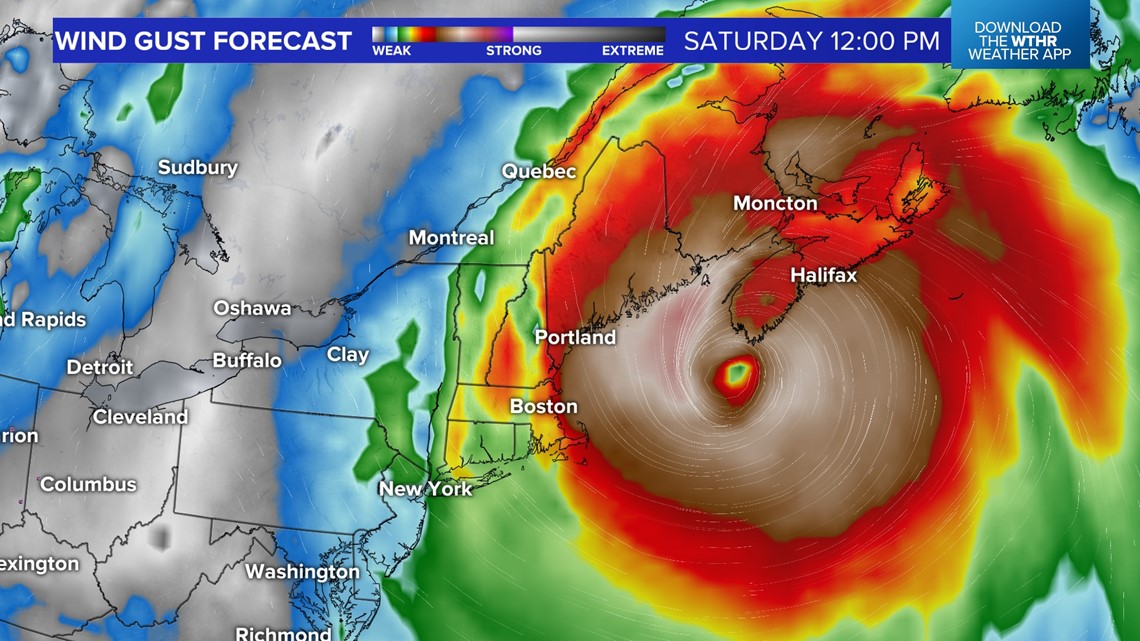 The same upper level trough that brings the cooler air will also steer the remnants of Hurricane Lee to the north and directly into Maine/Nova Scotia this weekend. Though it will "weaken", Lee's wind-field also expands in the process and in doing so puts many areas from Boston to Halifax potentially in play for tropical storm force wind...in addition to flooding rain rates. Check back for updates as we get close to the weekend.