INDIANAPOLIS — A cold front will move through on Monday, bringing some much needed rain.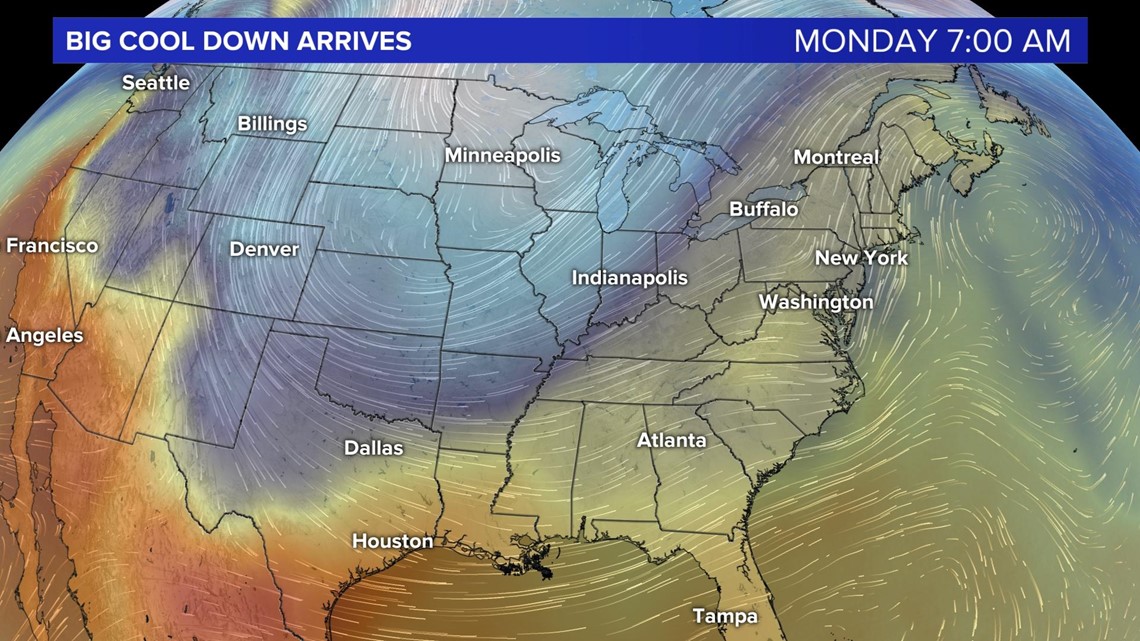 Much cooler air will move in for the rest of the week.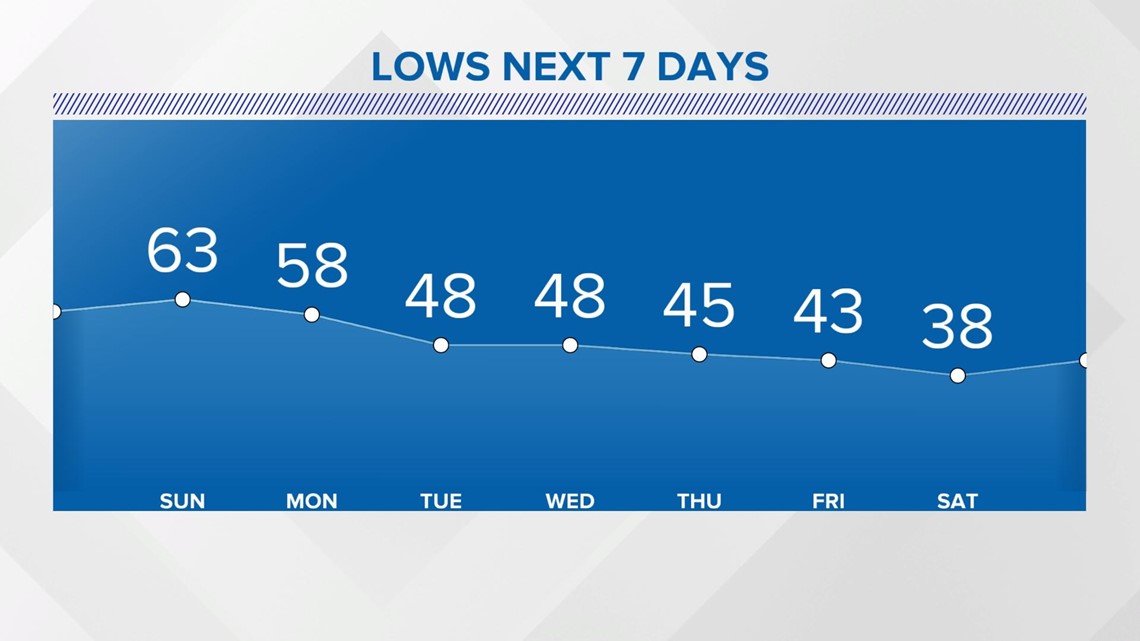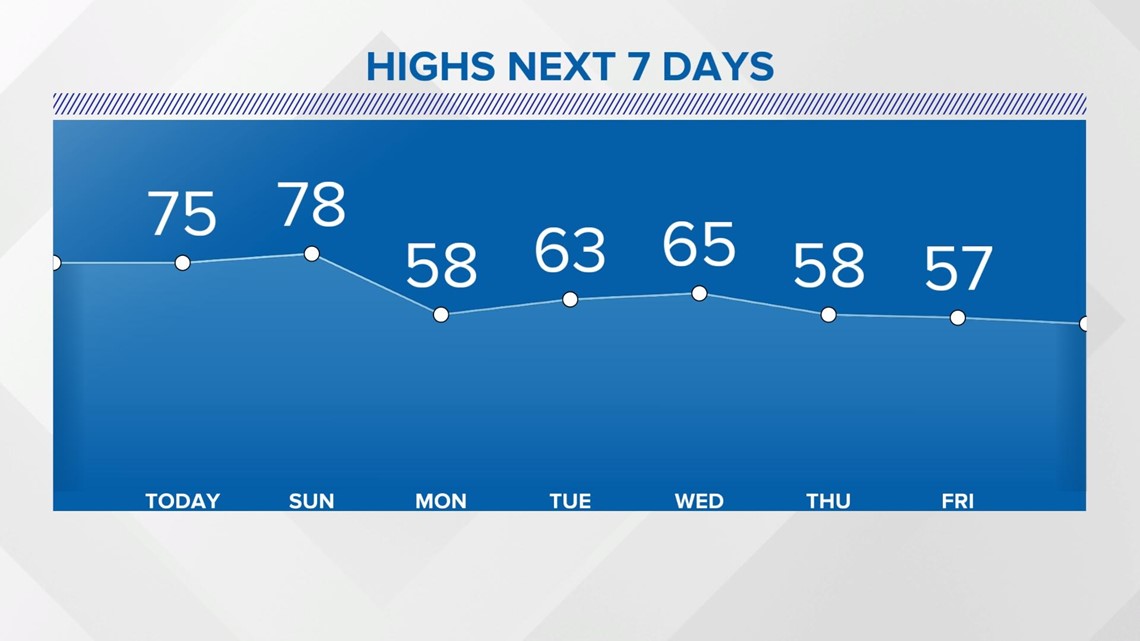 Chilly air will infiltrate central Indiana by Tuesday morning, with temperatures falling into the upper 40s.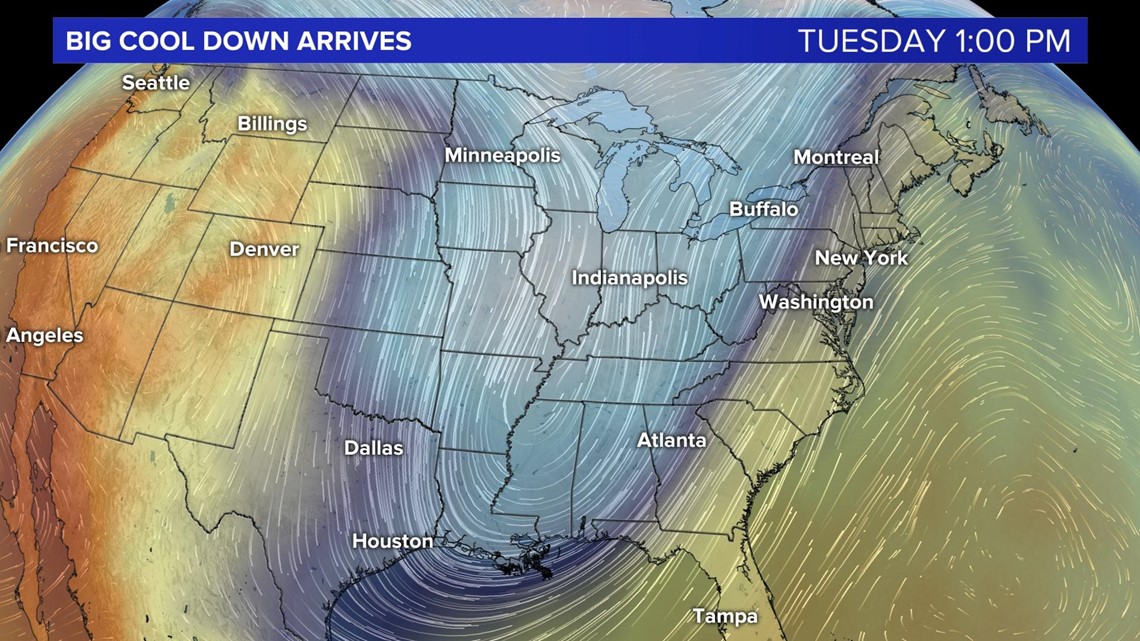 Tuesday will be cool with partly sunny skies and highs in the low 60s.
Another cold slot of air will move in on Thursday and on into the weekend with lows in the 40s and highs in the 50s.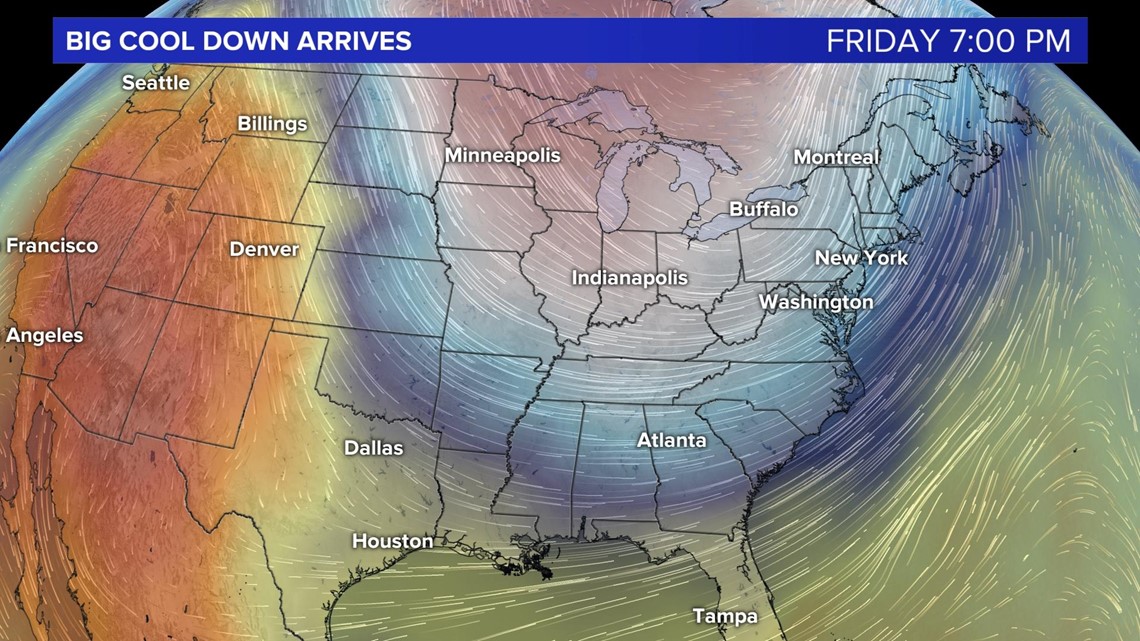 By Saturday morning, areas of frost may be possible.