As expected, Central Indiana is stuck under a layer of overcast. This gray layer limits sun and serves as insulation in keeping temperatures steady in the lower to mid 30s.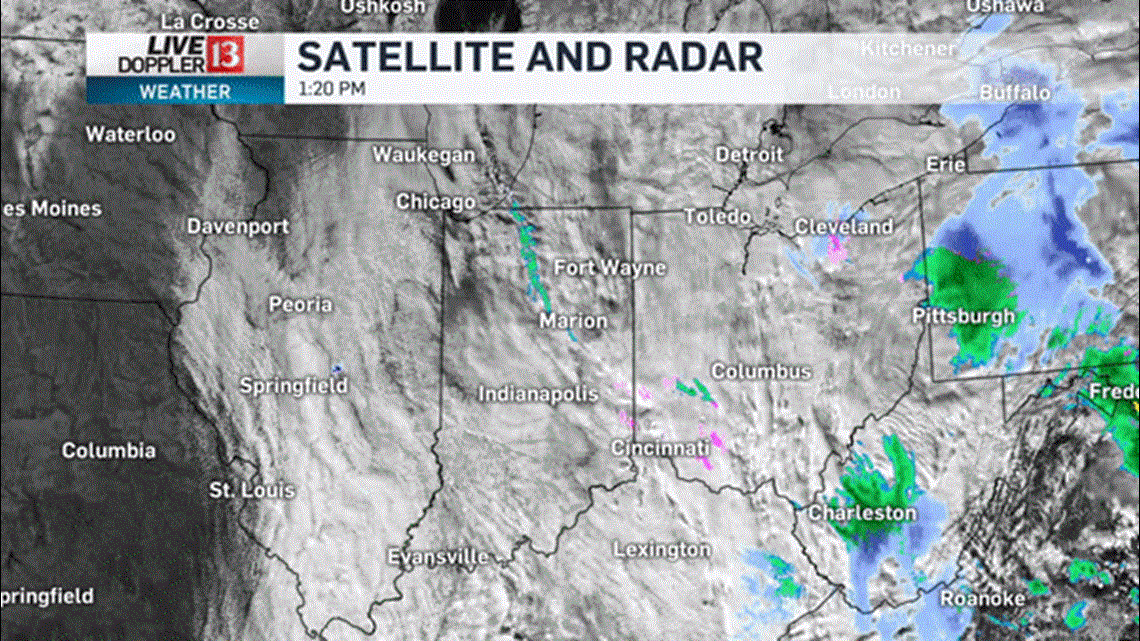 Though the occasional snow flurry or snow shower downwind of Lake Michigan is possible today... clouds mainly have more bark than bite the next 24 hours.
Mainly cloudy conditions hold for the most part today and Tuesday. The exception may be across west-central Indiana overnight with less influence from Lake Michigan, and where temperatures could quickly drop into the 20s.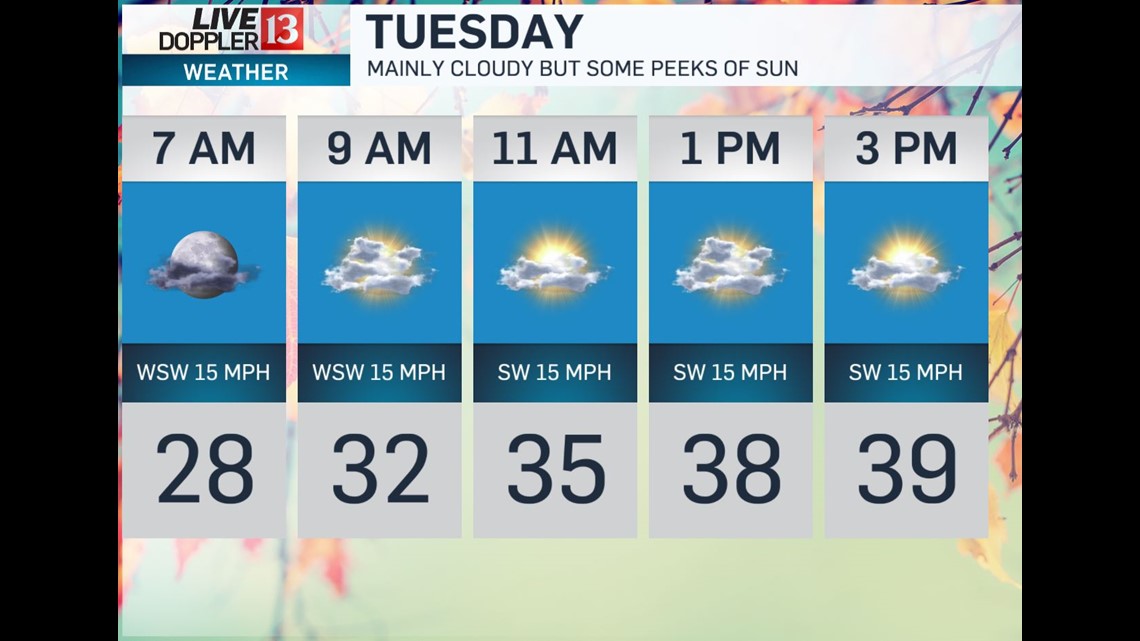 Morning sun is possible early Tuesday, but overall it should be another mainly cloudy day and with highs in the 30s.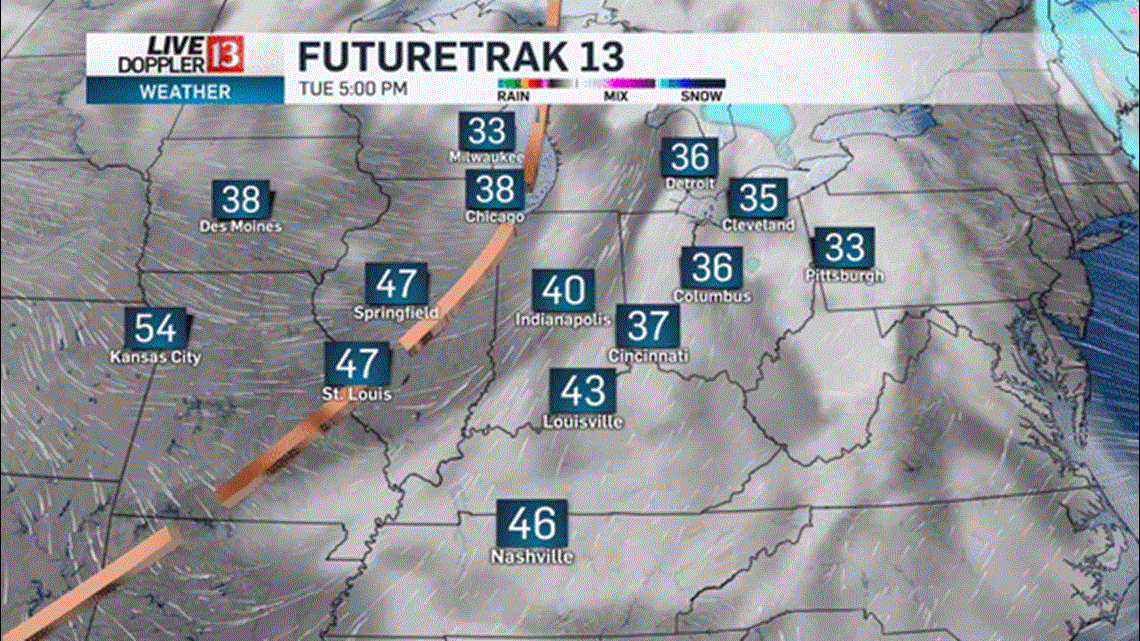 The middle of the week looks much brighter and Thursday still appears to be one of the better days of the week with sunshine and highs in the 40s.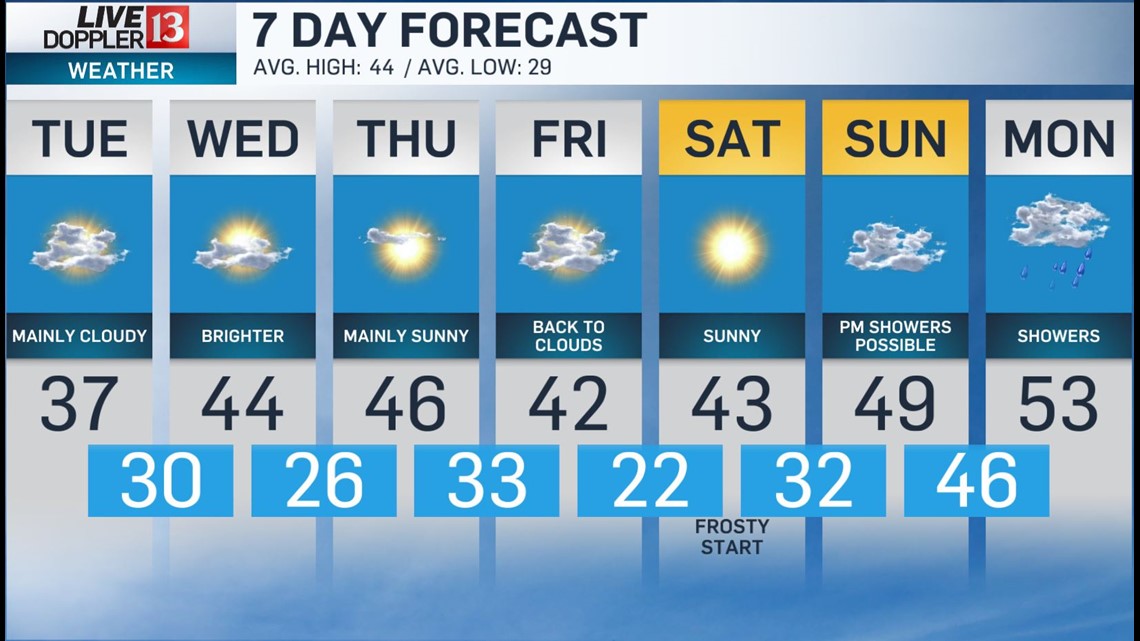 Clouds return Friday, depart by Saturday morning, and then return again on Sunday... along with some showers by Sunday evening. However, the temperature trend is going up to end the weekend with highs near 50° Sunday and in the 50s next Monday.