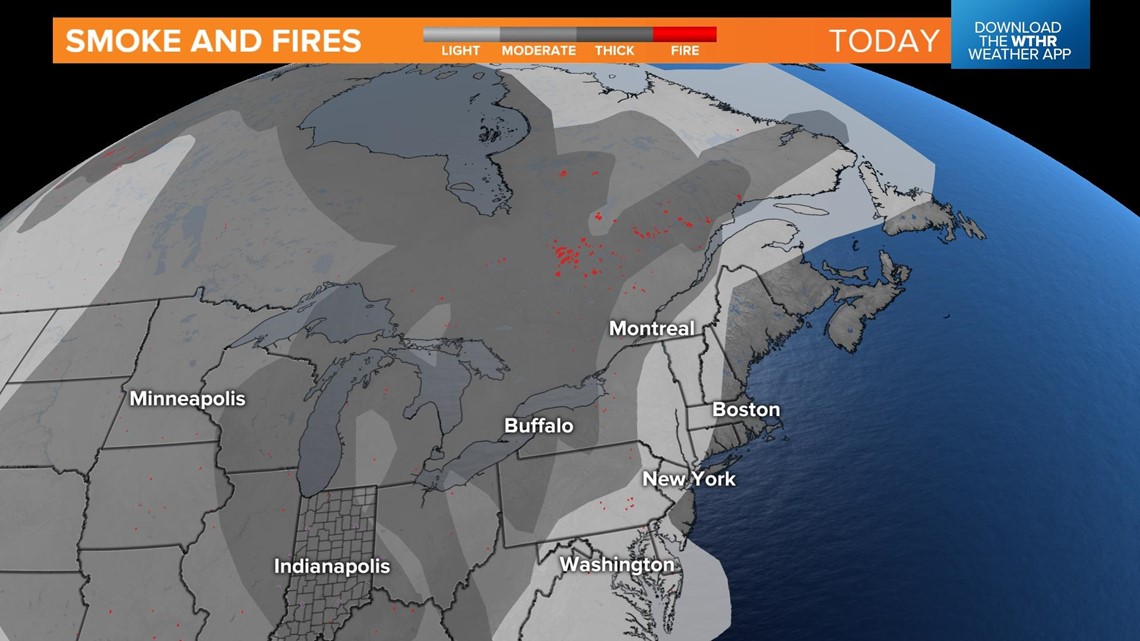 The air flow aloft is out of the northeast, allowing the smoke from the Canadian wildfires to filter into Indiana.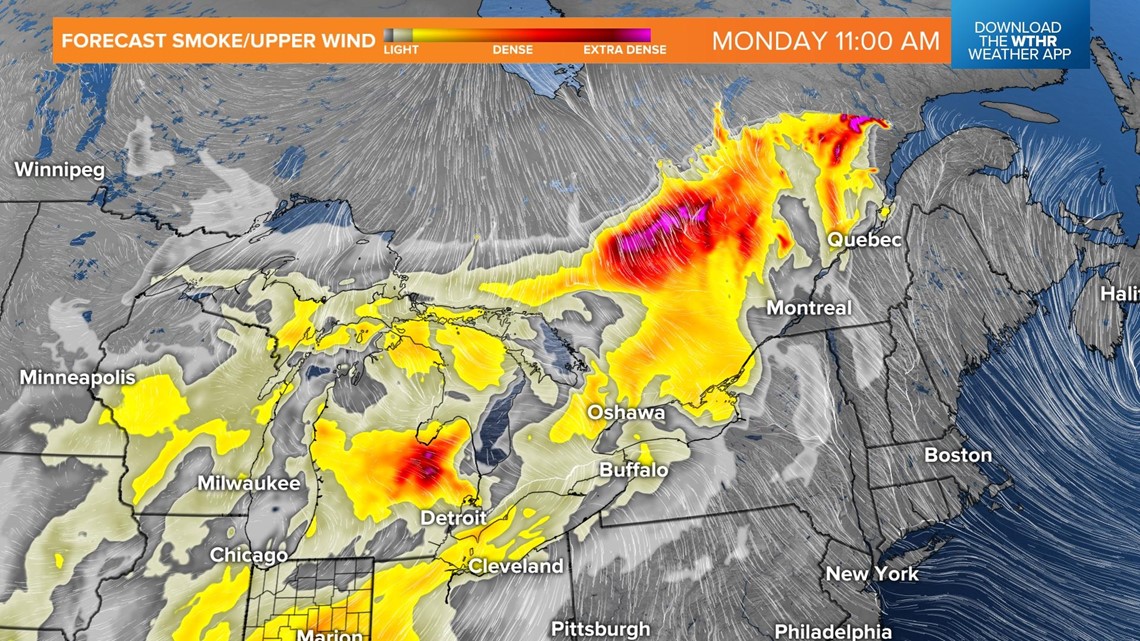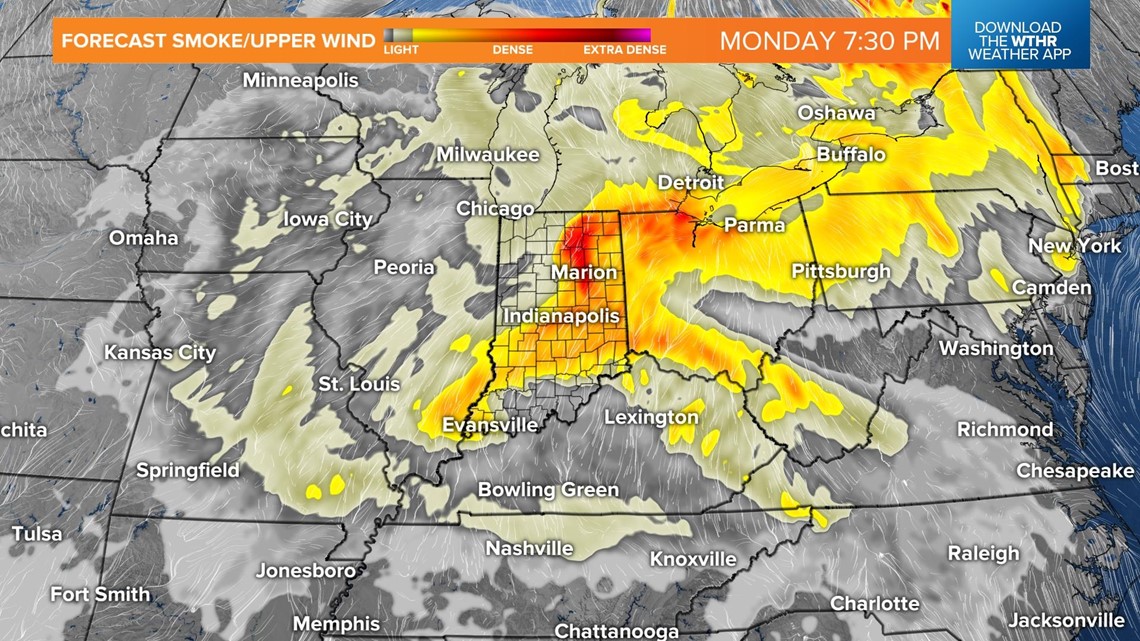 The skies will appear milky, with temperatures climbing into the low 80s.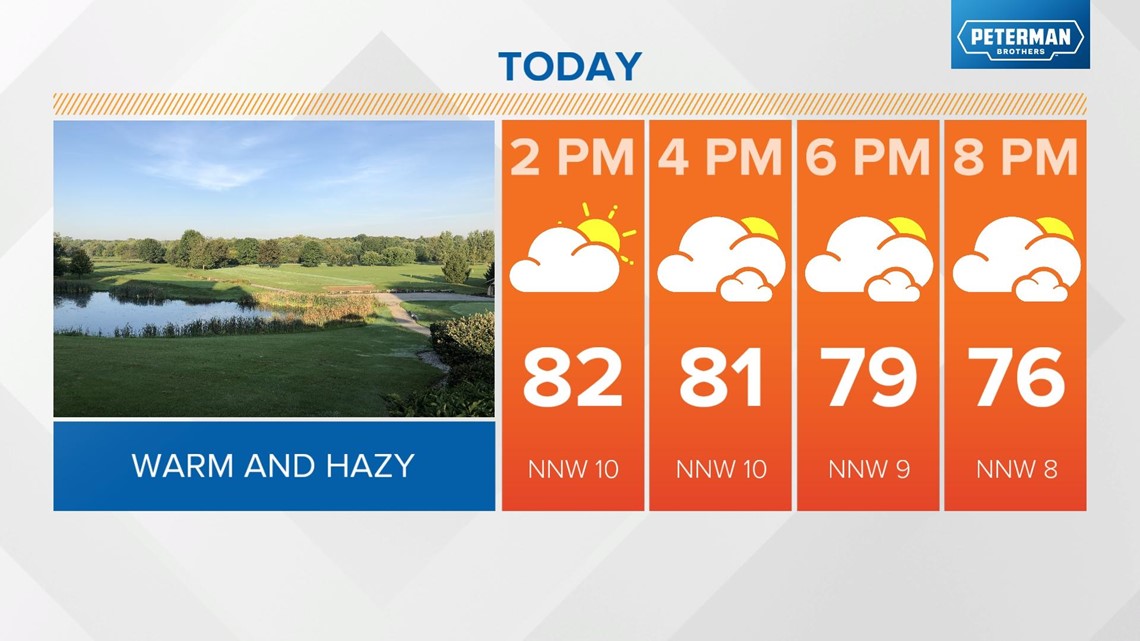 It will be mostly clear and cool this evening, with temperatures falling into the upper 50s.
The winds will shift out of the northwest Tuesday and Wednesday, helping prevent the smoke from flowing in.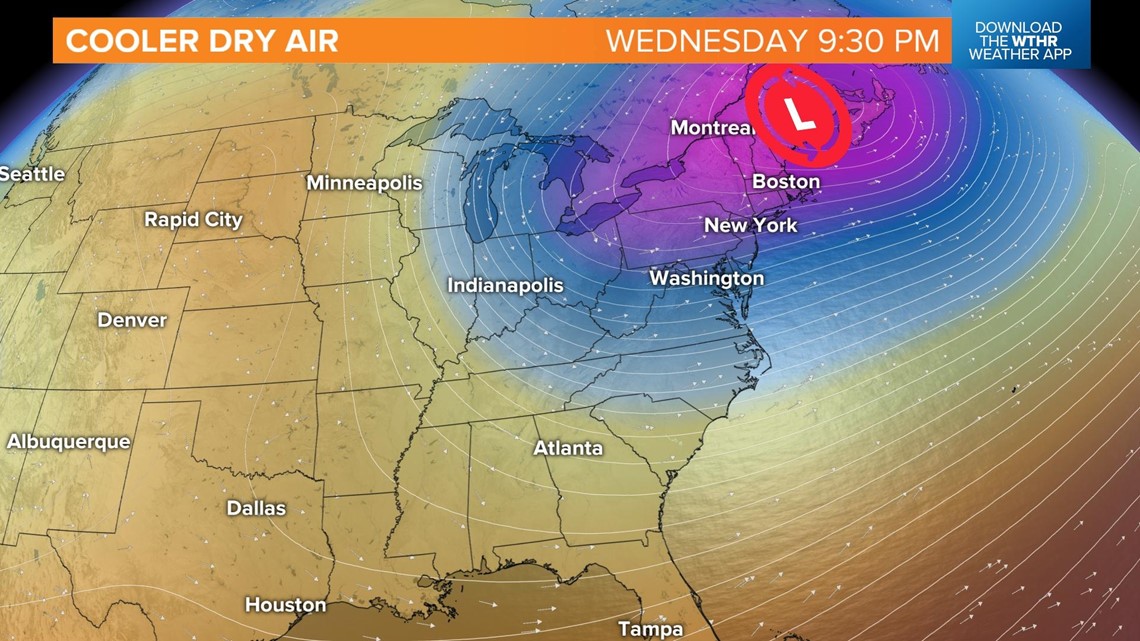 Most of Tuesday will be mostly sunny and warm. Afternoon highs will climb into the mid-80s.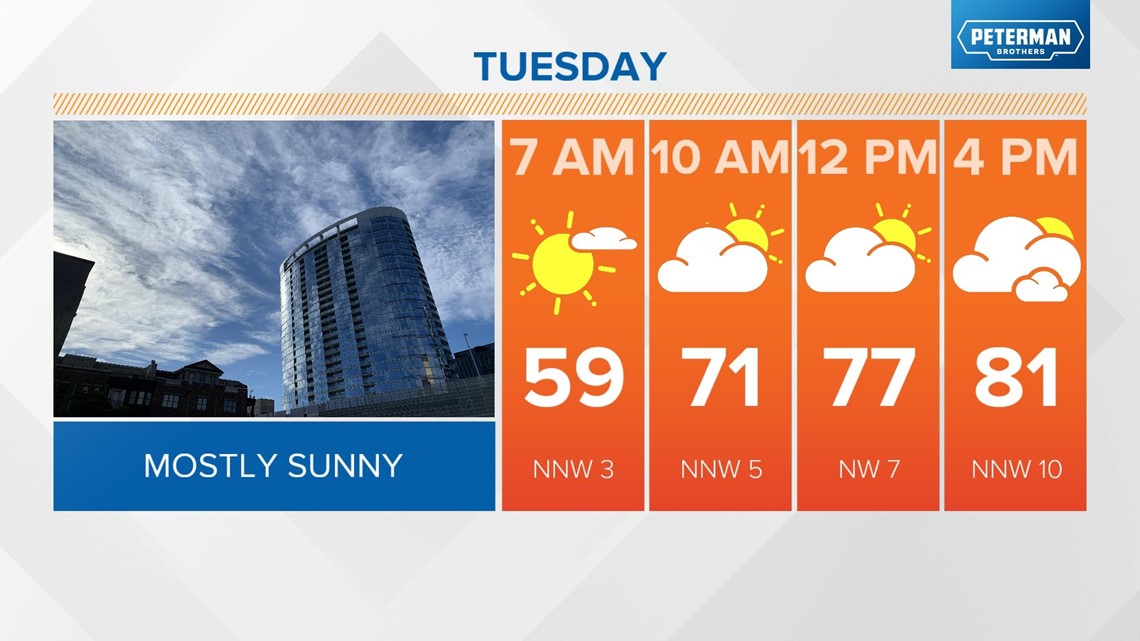 By Tuesday night, there is a chance of a shower or two. Any rain will taper off Wednesday morning with around a quarter-inch of rain possible. However, many areas will miss out on the rain.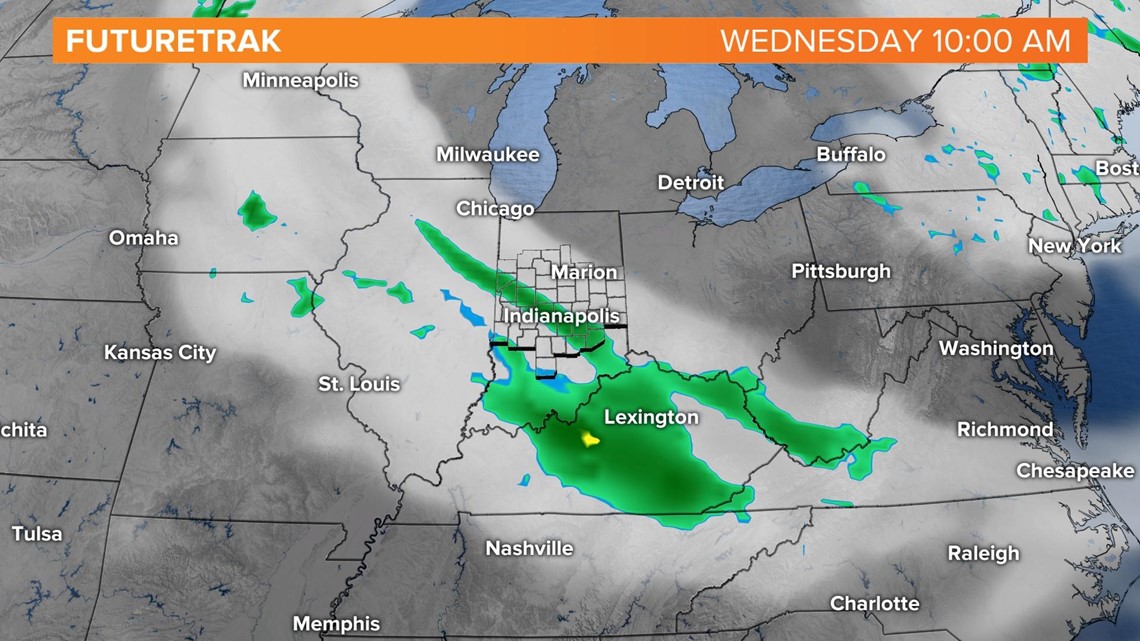 More rain chances return by the second half of the weekend, where more widespread rain is expected. Around a quarter- to a half-inch or higher will be possible.