INDIANAPOLIS — It will be a bright Friday to kick off the weekend. There will be abundant sunshine, with highs in the upper 70s.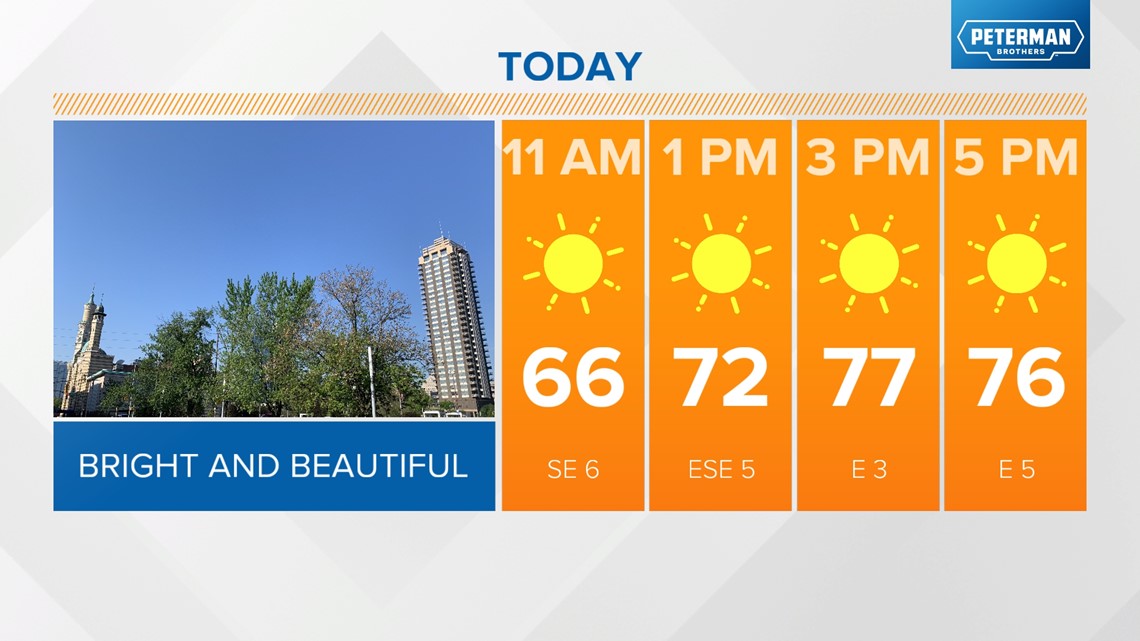 Skies will remain clear this evening, with overnight temperatures falling into the mid-50s.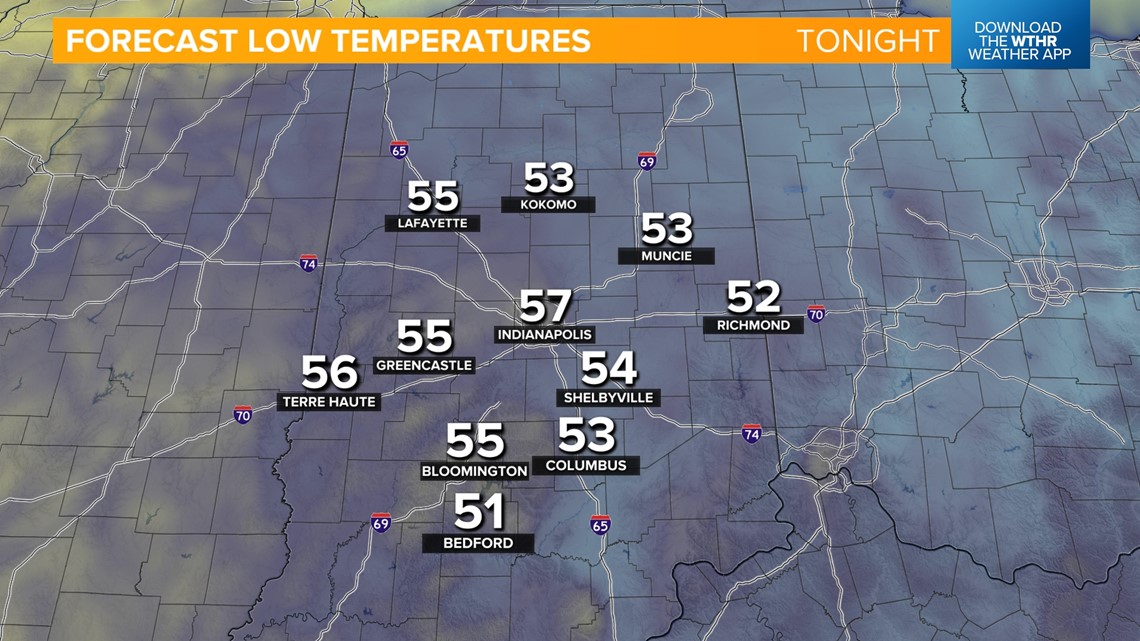 Changes move in for the weekend, with a disturbance that will bring some much-needed rain. Clouds will increase on Saturday afternoon, with highs in the upper 70s.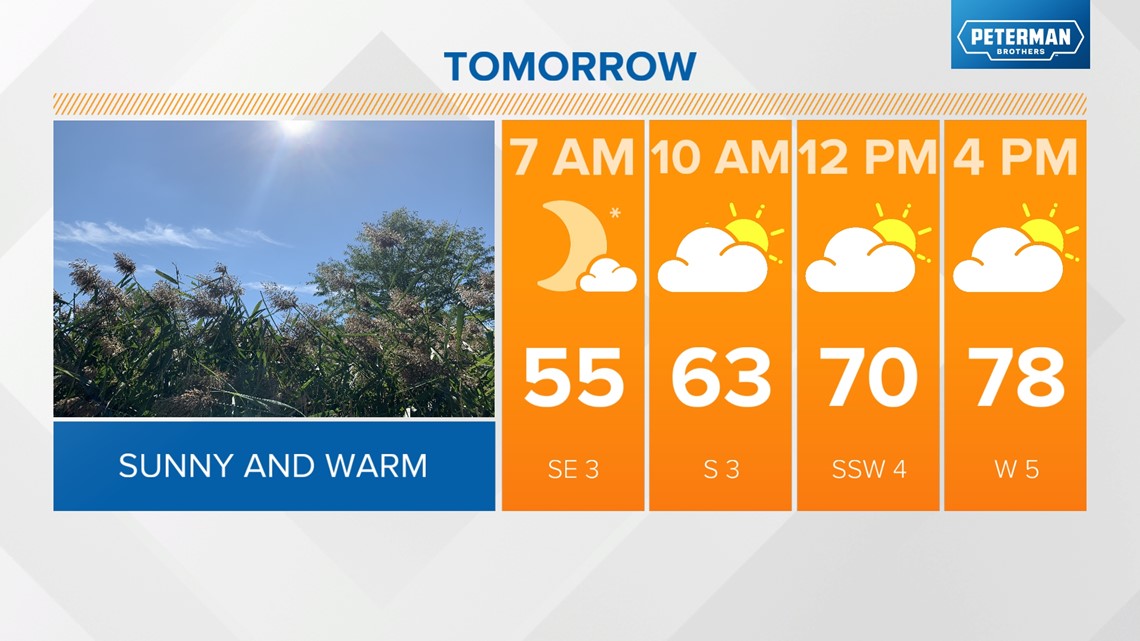 A few isolated showers will be possible late-day Saturday.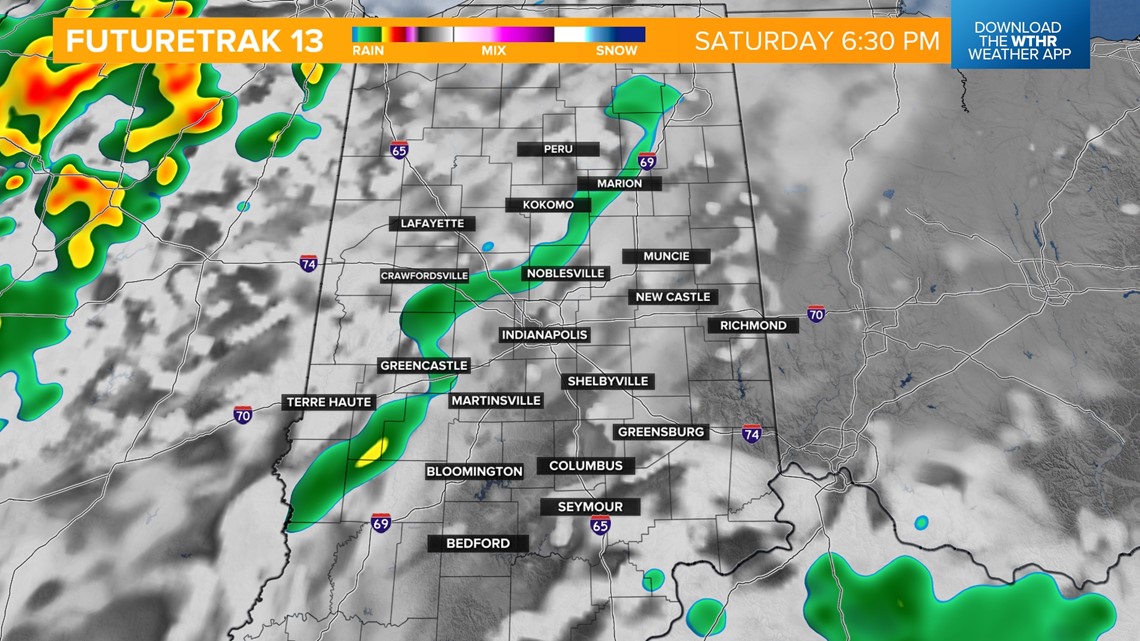 Temperatures will only fall into the upper 50s, which is normal for this time of year.
Scattered showers and isolated thunderstorms will move in on Sunday afternoon.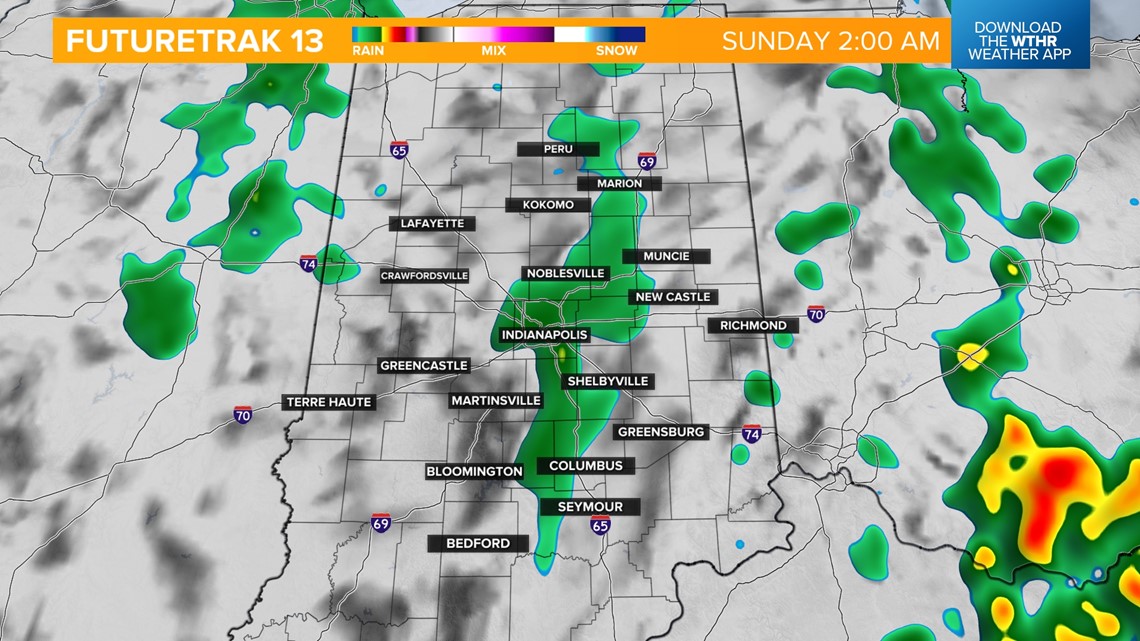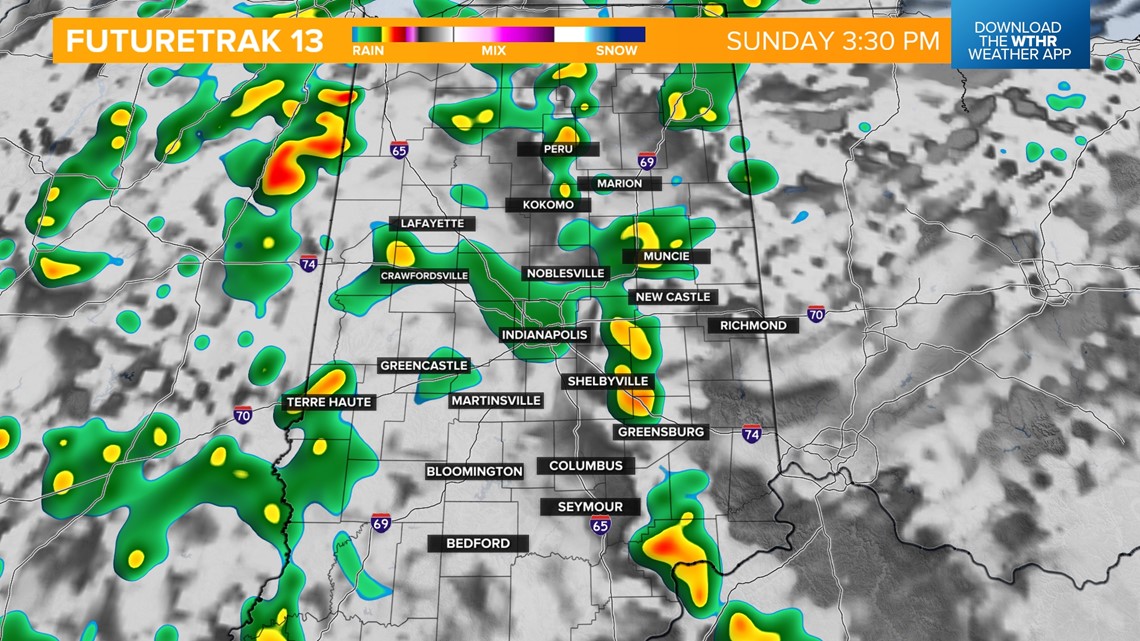 Otherwise, it will be mostly cloudy and cooler, with highs in the mid-70s. Rain potential will be a few hundredths of an into to a quarter of an inch.