INDIANAPOLIS — Wow, there will be a lot of football across central Indiana on Friday and Saturday and the weather looks great.
We kick it off with Operation Football on Friday night, as high school teams are back on the field. Expect kickoff temperatures near 70 degrees. Those numbers will fall into the 60s by the fourth quarter.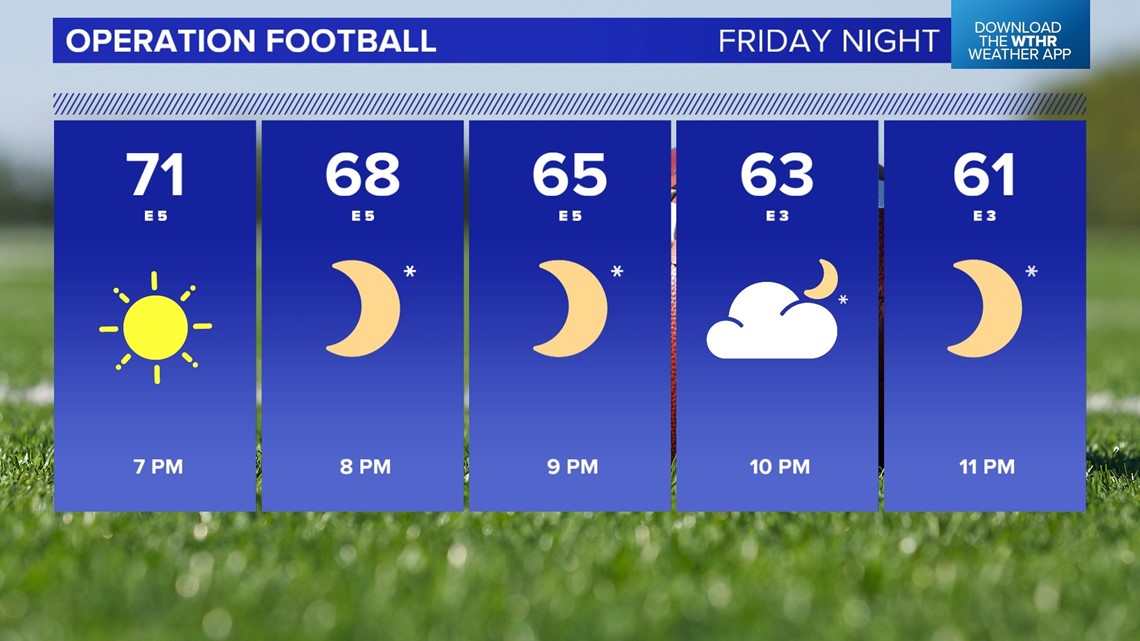 College teams takeover on Saturday, with IU hosting Louisville at Lucas Oil Stadium for a noon kickoff. Temperatures will be in the 70s with a mix of clouds and sun.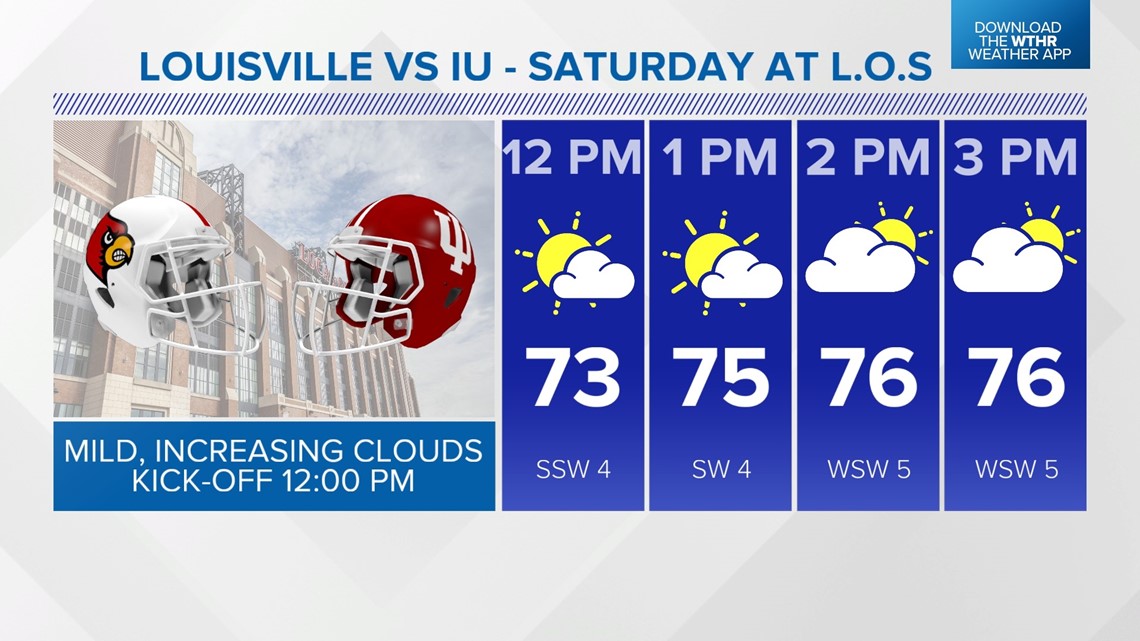 Indiana State visits Ball State on Saturday for a 2 p.m. start. Clouds will increase, but it will be mild.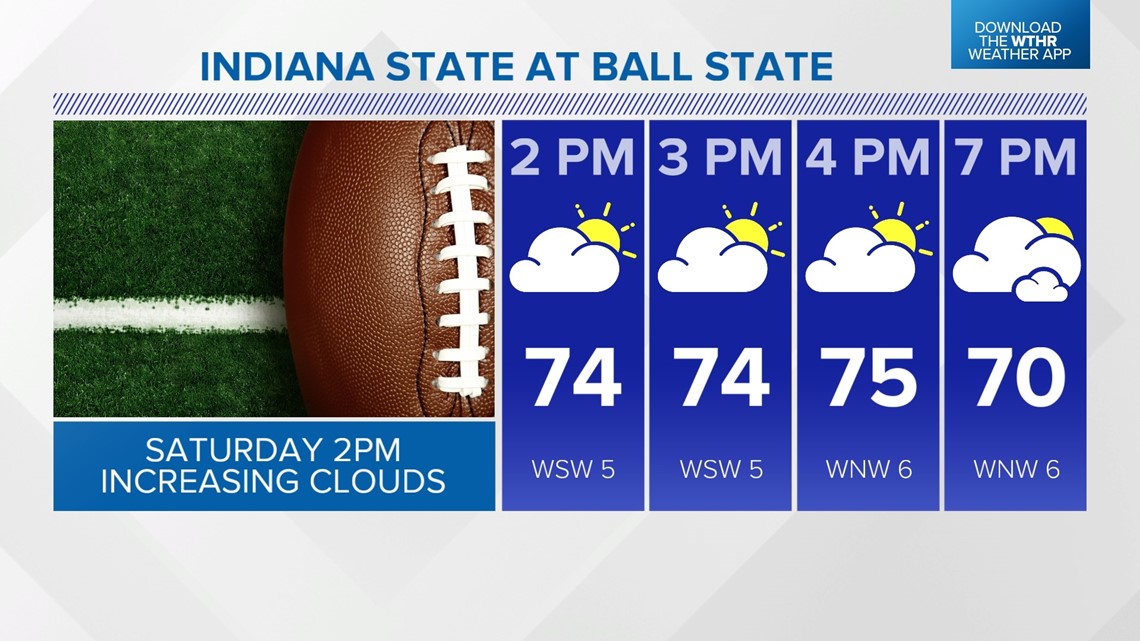 The night game is Purdue and Syracuse. This is a game that you can see live on WTHR at 7:30 p.m. Skies will be mostly cloudy with just a slight chance of a shower.