INDIANAPOLIS — Some of the most dense, remnant wildfire smoke I can remember in my time in Indianapolis (nearly 20 years) blankets central Indiana at this hour. Typically this smoke layer, in this case from two separate wildfires in Canada, remains aloft and doesn't affect air quality.
Unfortunately, in this situation the smoke layer is so dense that it's now causing unusually high ground-level pollutants.
So much so that some air quality sensors have reached "Unhealthy For All Groups" status. This means the ground-level particulate/ozone levels are so high that it can impact people that don't have sensitive respiratory systems.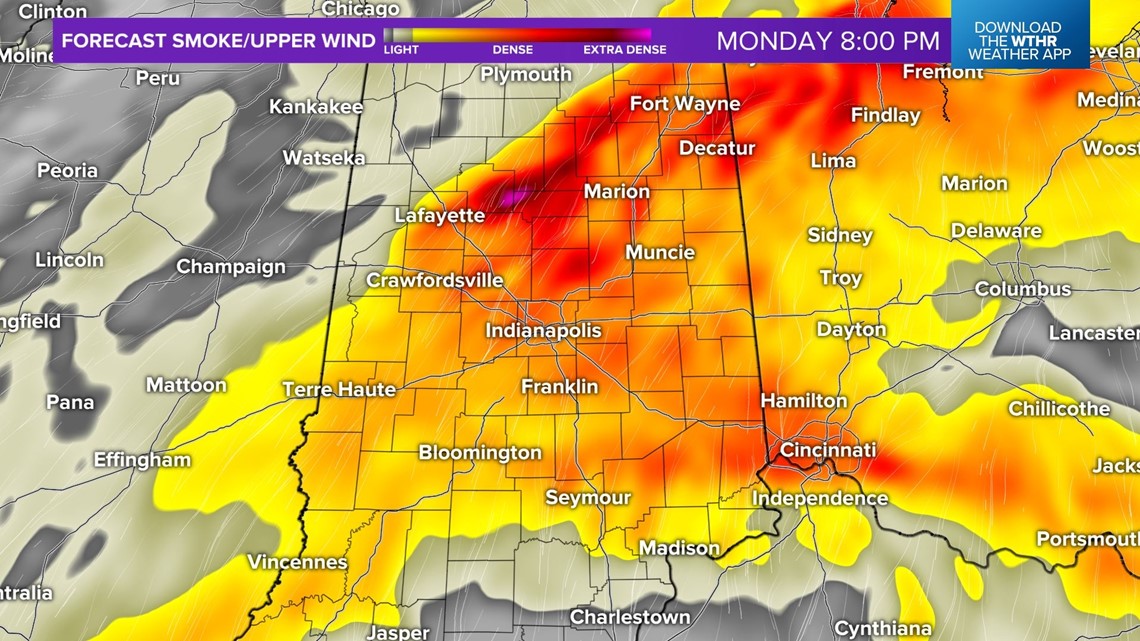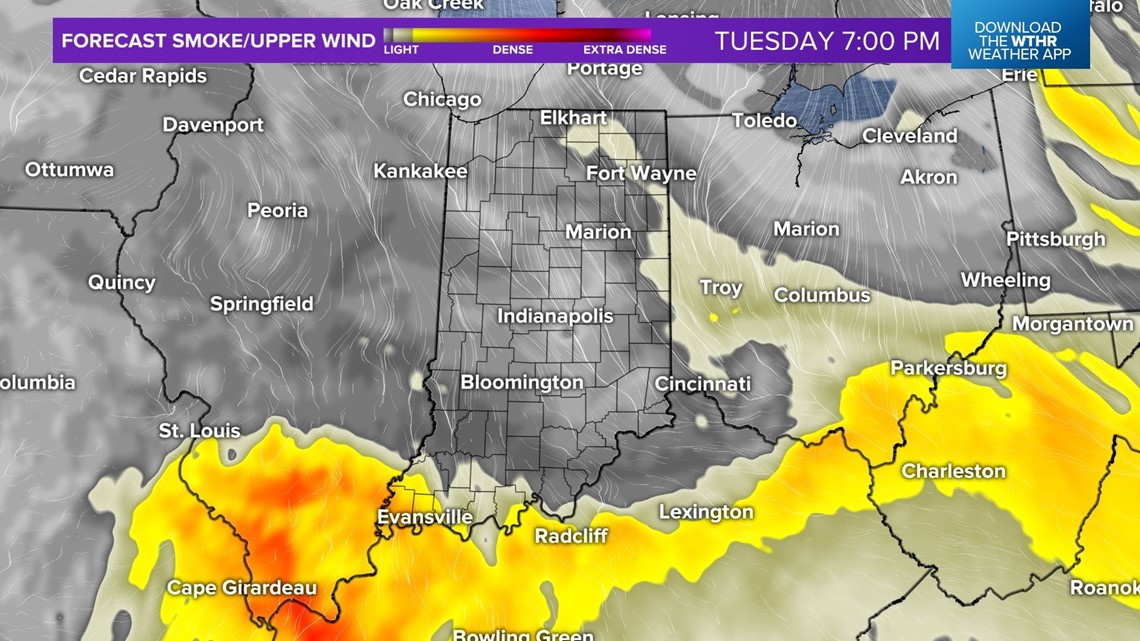 Limit your outdoor time, keep windows closed, and exercise indoors if possible.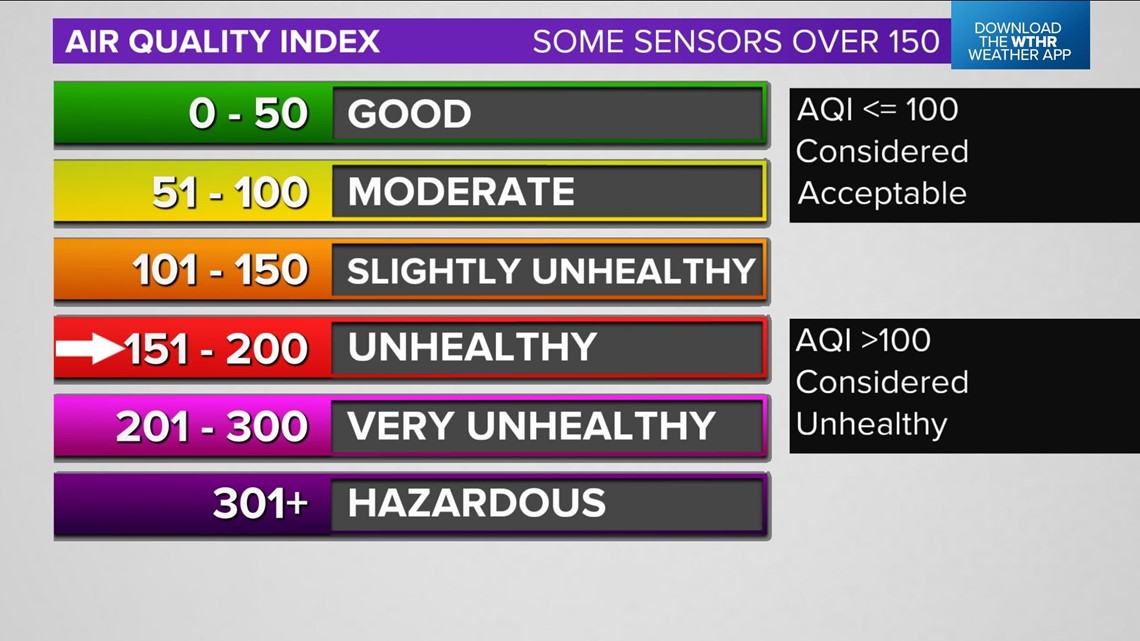 Otherwise, we're in store for another comfortable afternoon with highs spiking into the mid-80s before a cold front sweeps the state Tuesday evening. That front will help disperse the smoke layer and push the most dense particulate south of the WTHR viewing area.
It will be moisture-starved and we're only expecting widely spaced showers Tuesday evening into Wednesday morning. The sky should be much bluer Wednesday afternoon into Friday, but we'll need to monitor wildfire progression north of the border.
We'll also be monitoring model guidance trends for the second half of the weekend with the potential of best chance of widespread rain in quite some time arriving Sunday. Stay tuned.