We have a new winter weather concern for tonight and it's arctic air. Temperatures will fall into the range of 0 to 5 degrees across the northern half of the state. Those areas with a higher snow pack, may dip below zero. The southern part of our area will be near 10 degrees early Friday.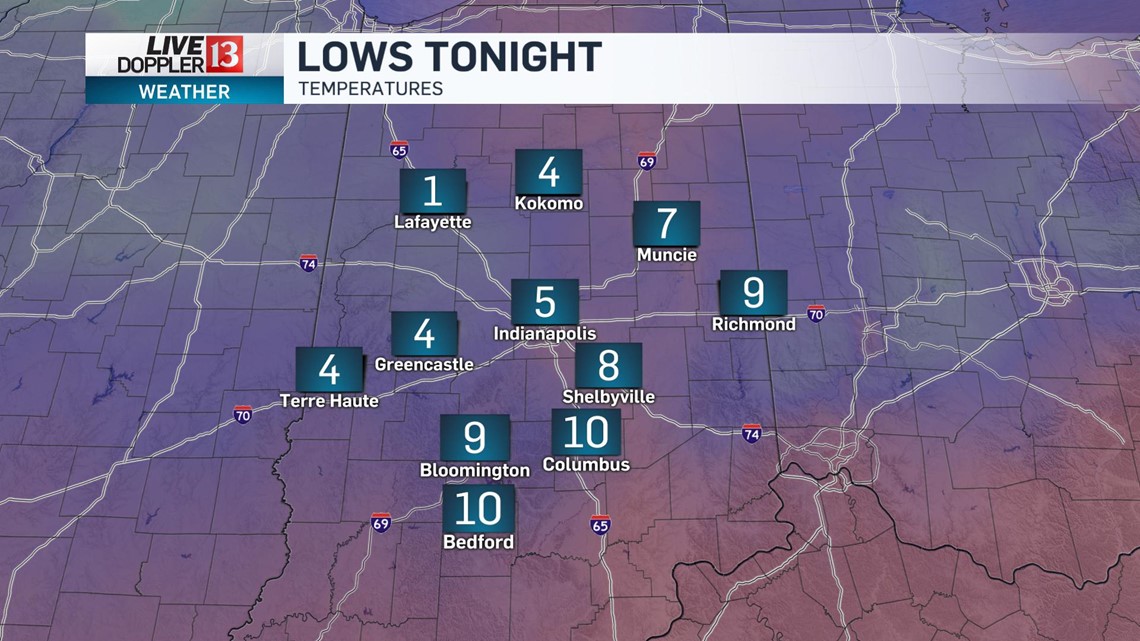 It will be a cold Valentine's Day, with afternoon temperatures only in the upper teens and lower 20s. There is sunshine in the Friday forecast.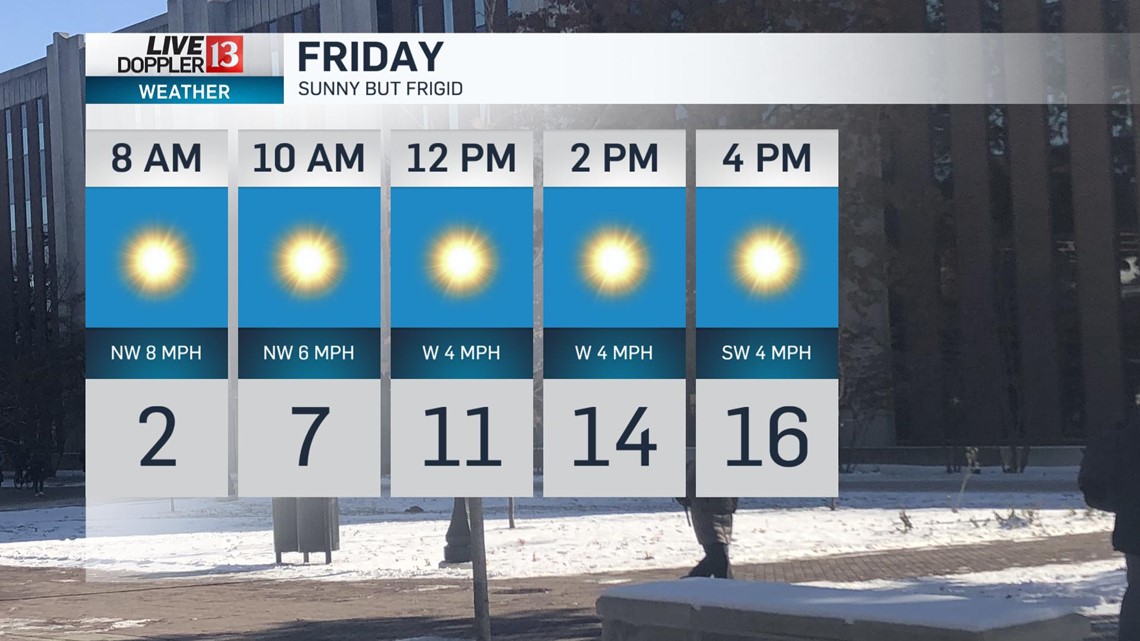 Expect a mix of sun and clouds on Saturday and Sunday. Afternoon temperatures will near 40 on Saturday and reach the lower and middle 40s on Sunday.
We are tracking our next weather system for early next week. Right now, with temperatures forecast near 50 later Monday into early Tuesday, this will be rain and not snow. We are forecasting showers to develop later Monday and last through the middle of Tuesday. Colder air returns late Tuesday into Wednesday and Thursday next week.