As expected, the Muggy Meter remained comfortable as an east-northeast wind kept precipitation far south and southeast of Indy, and made for a pleasant day all around.
In fact, the dry air was formidable enough to thin out the cloud deck enough for some filtered sunshine. Enjoy a pleasant finish this evening and overnight with any cloud cover having more bark than bite.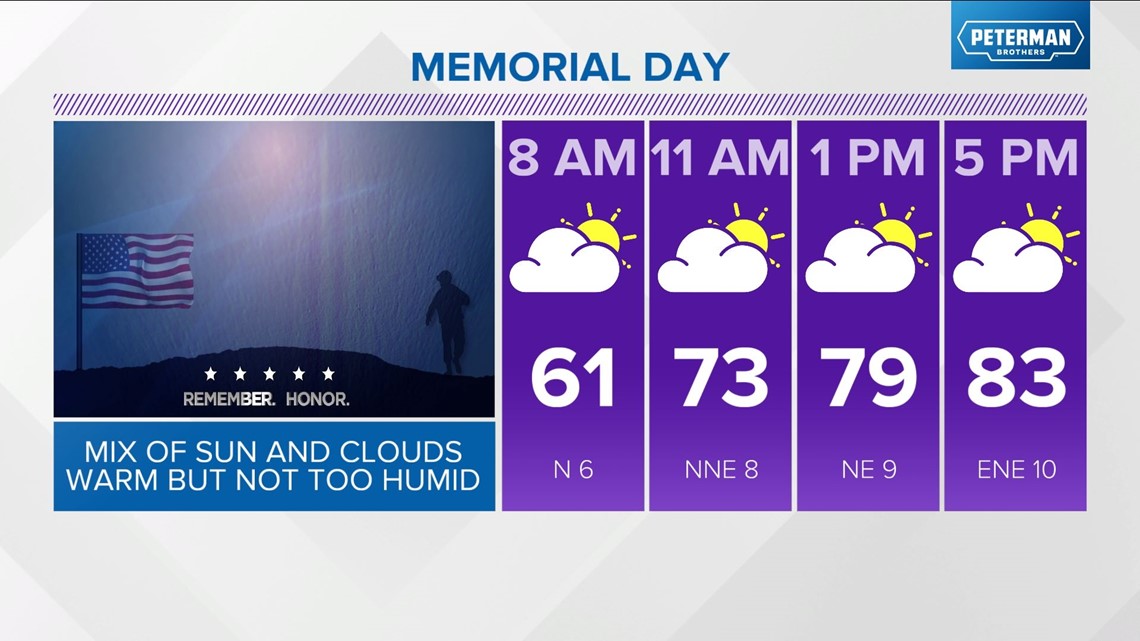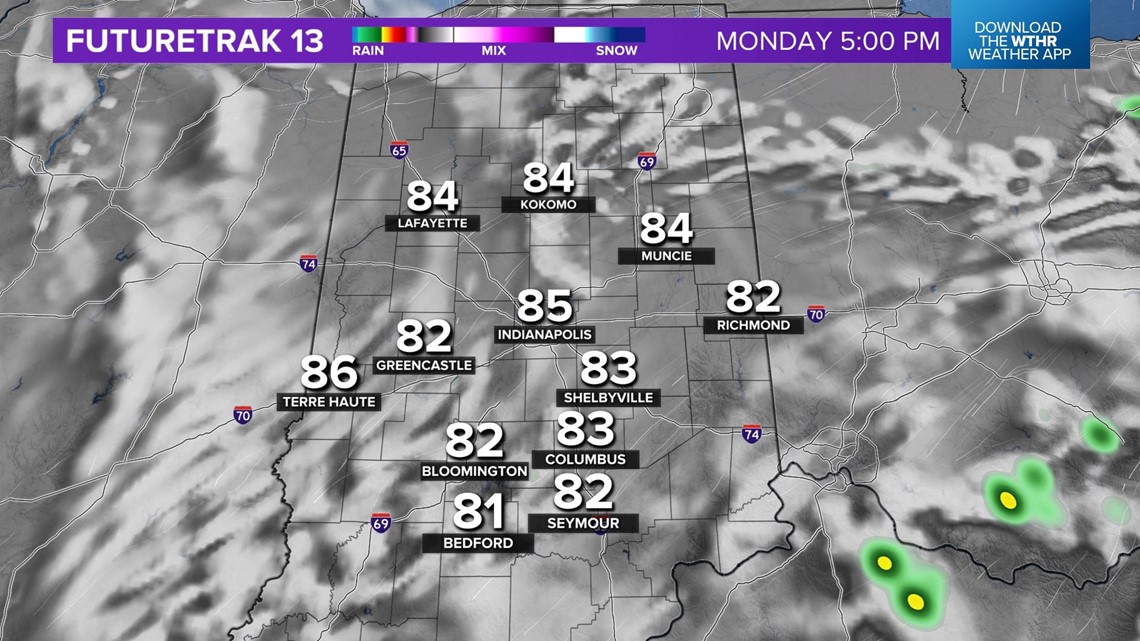 Memorial Day will a bit warmer as highs creep into the mid 80s, but we're still expecting the Muggy Meter to remain comfortable as dewpoints hover in the 40s to lower 50s.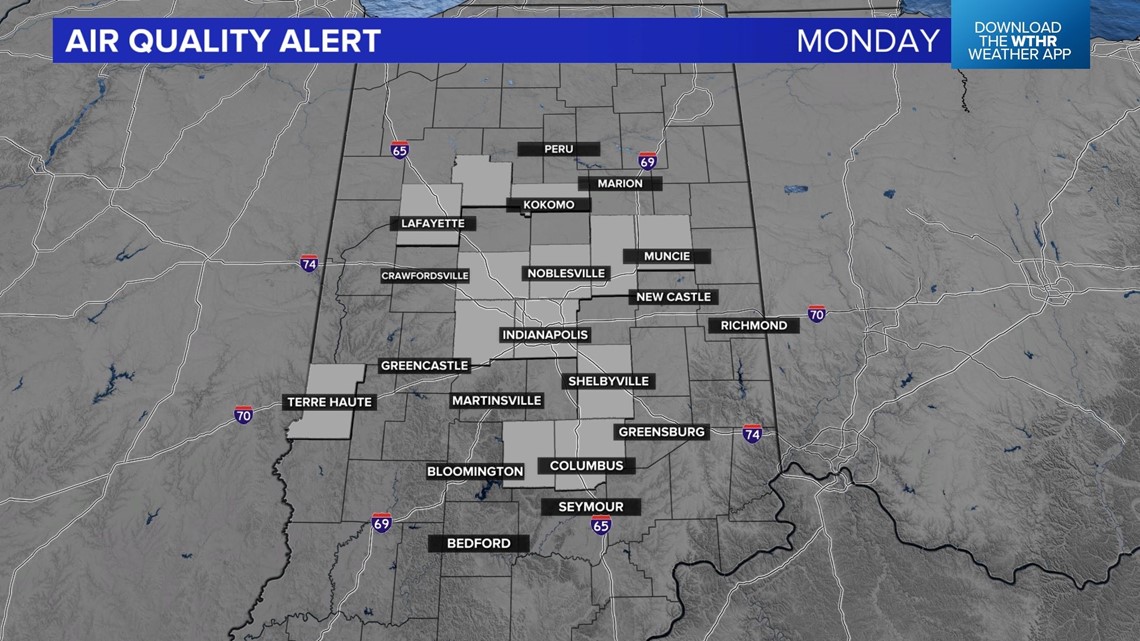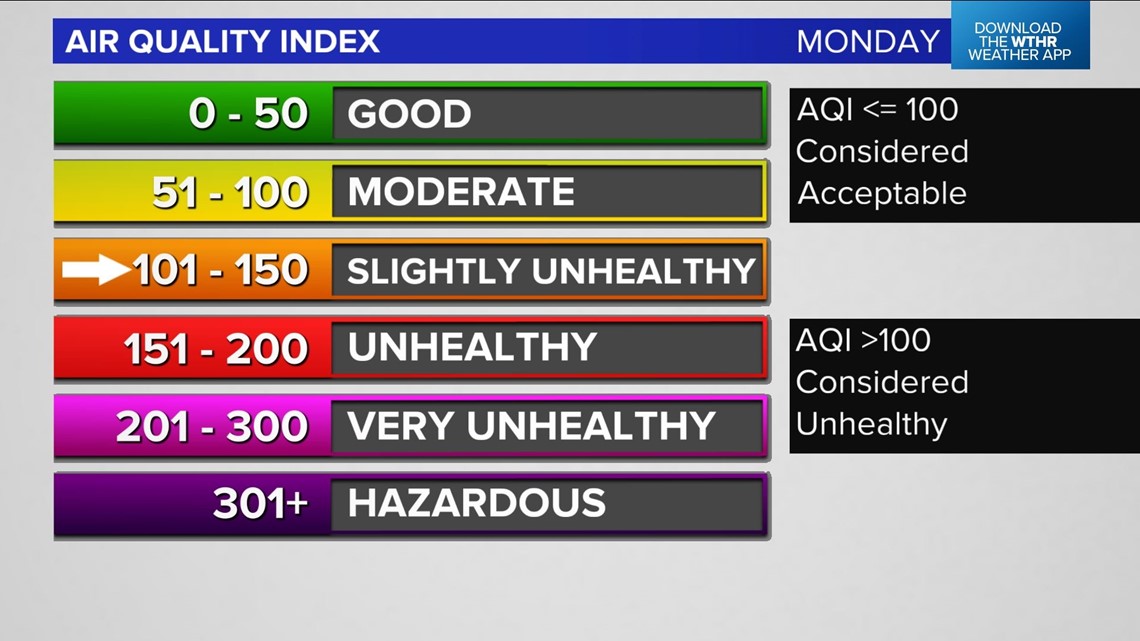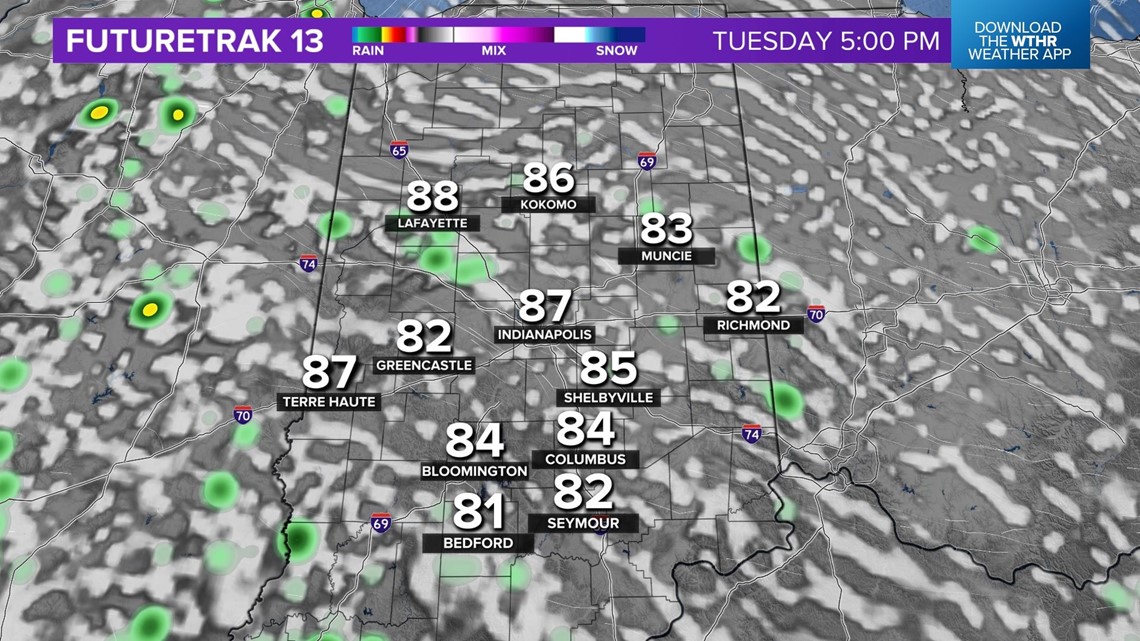 The biggest fly in the ointment will be worsening air quality on Monday due to increasing levels of ground ozone. It is forecast to be in the unhealthy range for those with sensitive respiratory systems. If you're in that group, you're suggested to limit outdoor time.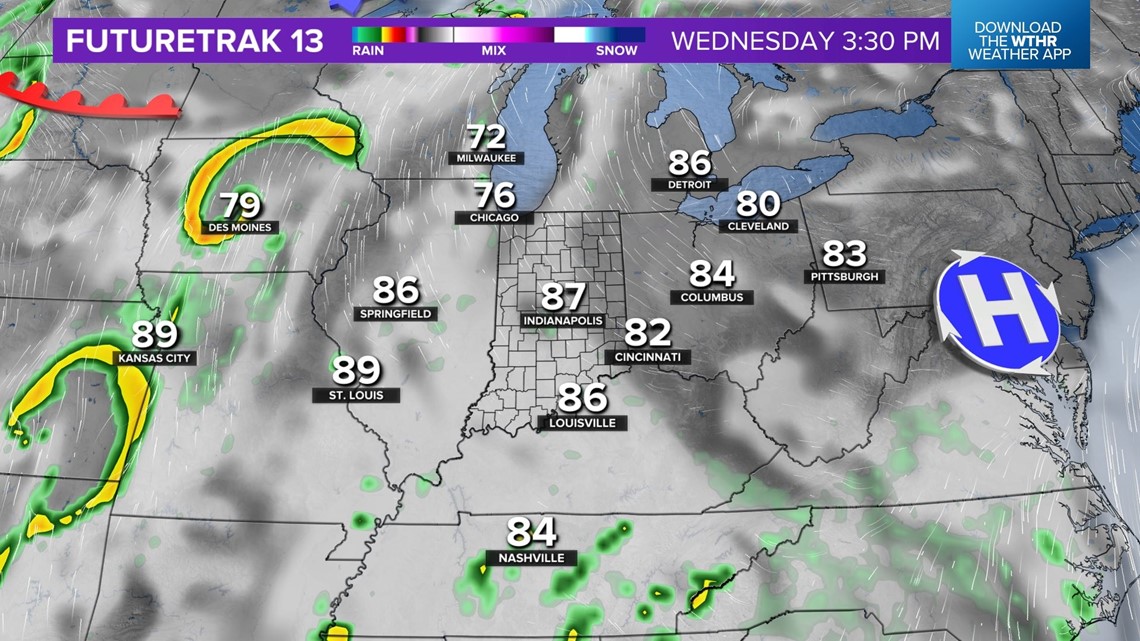 We're still on target for a streak of unseasonably warm days of highs near/above 90 degrees that come with a daily chance of late-day spotty thunderstorms. However, many places remain dry over the next seven days, with no organized weather systems expected to bring relief to our short-term dry spell.
There are some indications of another cool-down possibly setting up next week.