INDIANAPOLIS — Wildfire smoke and air quality aren't as bad as the past 24-48 hours, but the sky remain hazy in central Indiana and air quality remains unhealthy for those with sensitive respiratory groups.
Air Quality Alerts are in place the remainder of today, Thursday and likely Friday as it's very possible a new surge of more dense wildfire smoke blankets the Ohio Valley.

This is all coming from numerous wildfires in Ontario and Quebec provinces in eastern Canada. The smoke plumes are wrapping around the counter-clockwise circulation of a stalled low pressure system near Nova Scotia.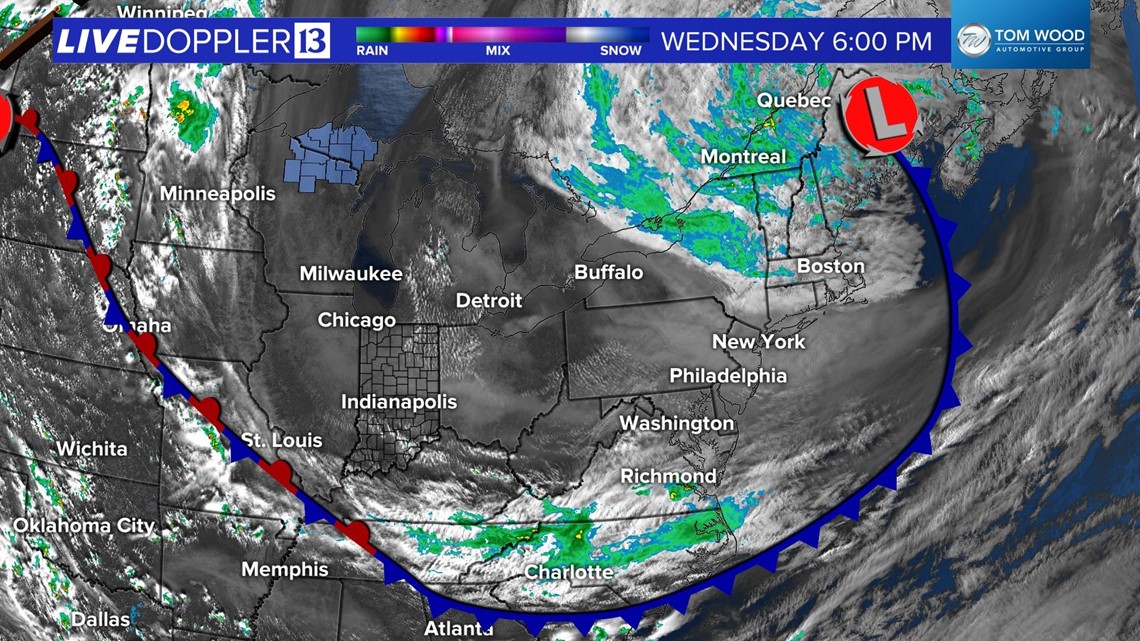 There will likely be similar apocalyptic scenes from Toronto Thursday like we've scene from New York City the past 24 hours, where dangerous air quality may reach historic levels.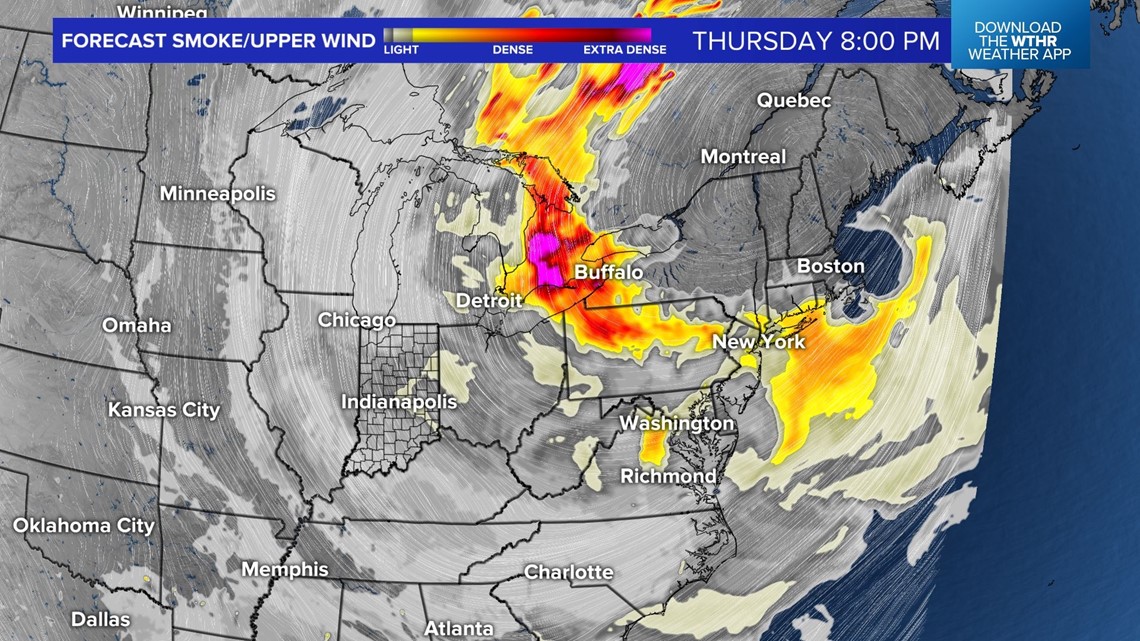 Otherwise, the air in central Indiana is remarkably comfortable for June standards as dewpoints are very dry in the 20s/30s right now. This leads to a pleasantly cool lows in the 40s to near 50 degrees tonight, with mild highs in the 70s Thursday afternoon.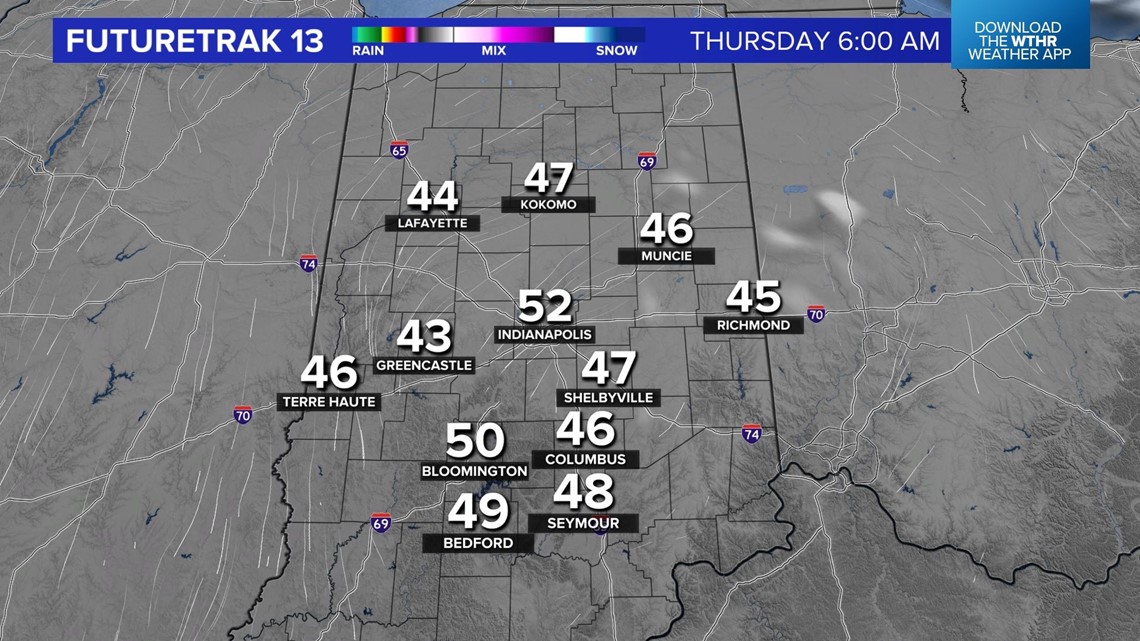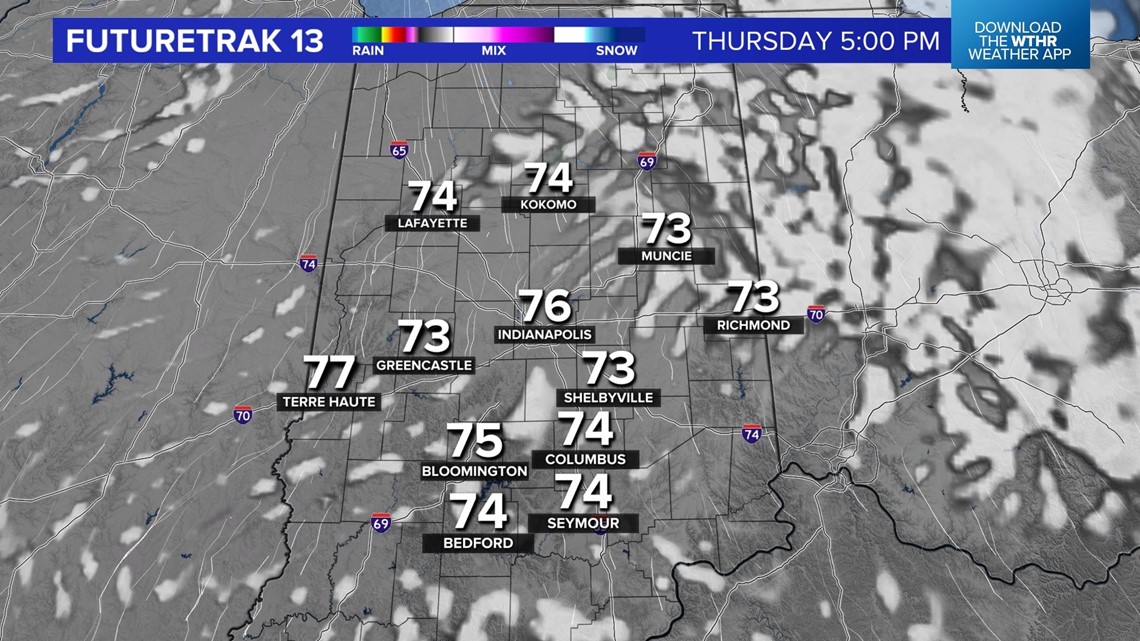 A smokier sky expected Friday and into the weekend with warmer highs in the 80s Saturday and Sunday. We continue to forecast a widespread rain event for central Indiana Sunday into early Monday.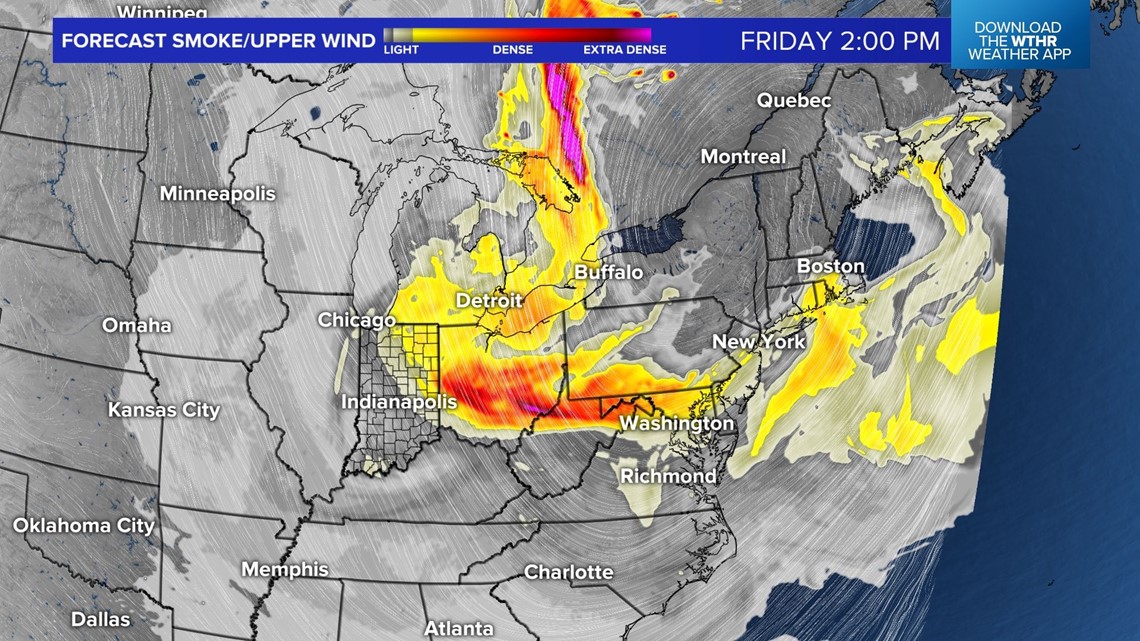 Specific timing of arrival and amounts of rain are to be determined, but there's potential of half-inch or more totals which is desperately needed as rain deficits near 5 inches over the past two months. Check back for updates as this may be the beginning of pattern shift to wetter times heading into mid-month.