INDIANAPOLIS — A few sprinkles to spotty showers have been moving in this evening. The atmosphere is very dry, with dewpoints in the low 40s. Only a light amount of rain is expected, thanks to the dry column of air over central Indiana. Temperatures will fall into the mid 50s.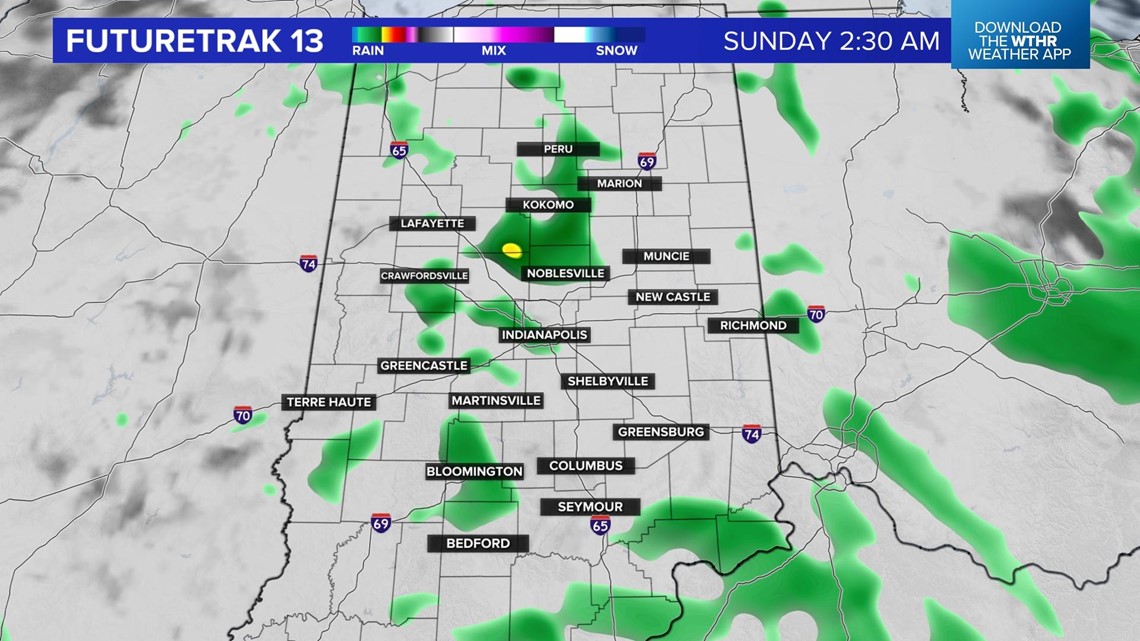 Sunday will bring many dry hours. There is a chance of a few spotty showers during the afternoon with highs in the low 70s under partly sunny skies.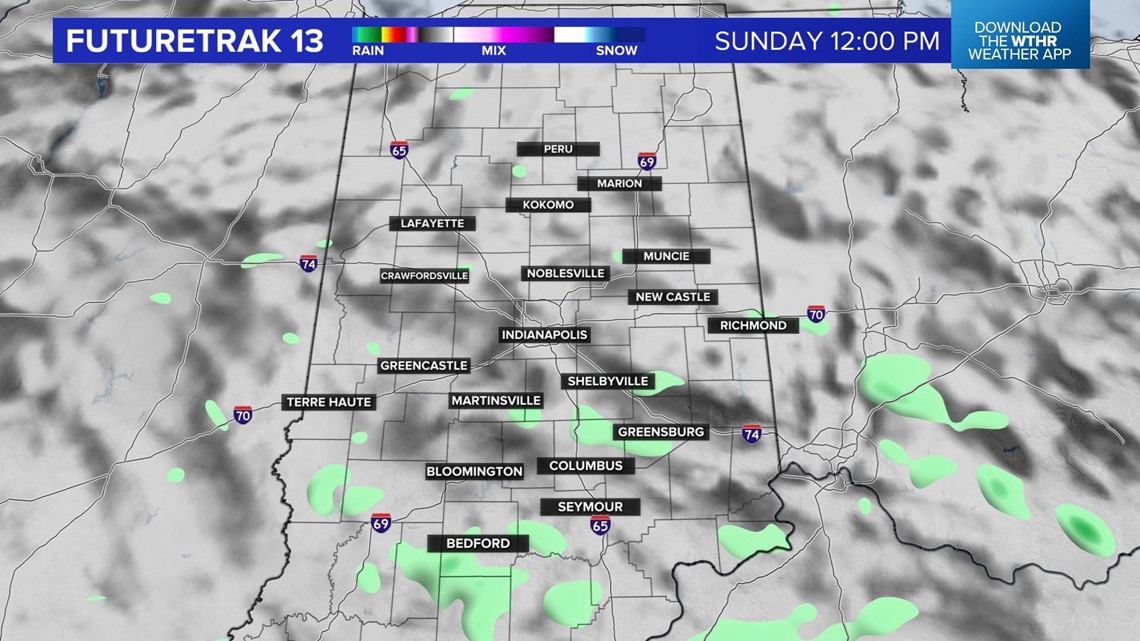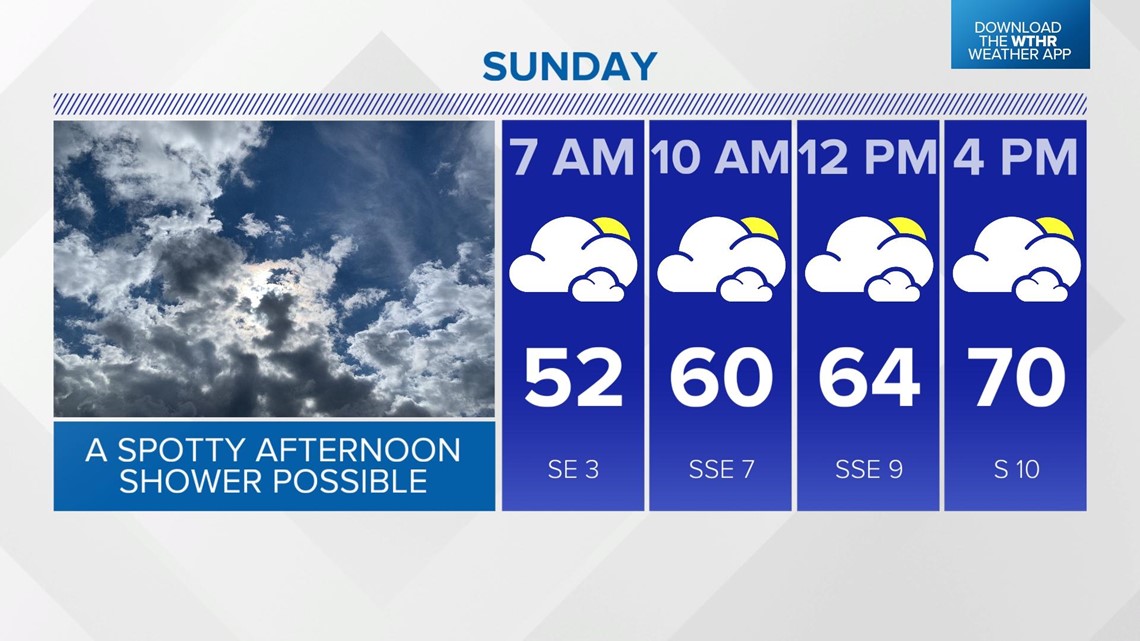 Showers with an isolated thunderstorm will arrive Sunday evening through Monday morning. A warm front will set up along central Indiana. This will be a trigger mechanism for showers and storms through Tuesday, as waves of energy move over the boundary. There will be dry hours too, with cloudy skies and highs in the upper 60s.
The best chance of rain will be Monday and Tuesday.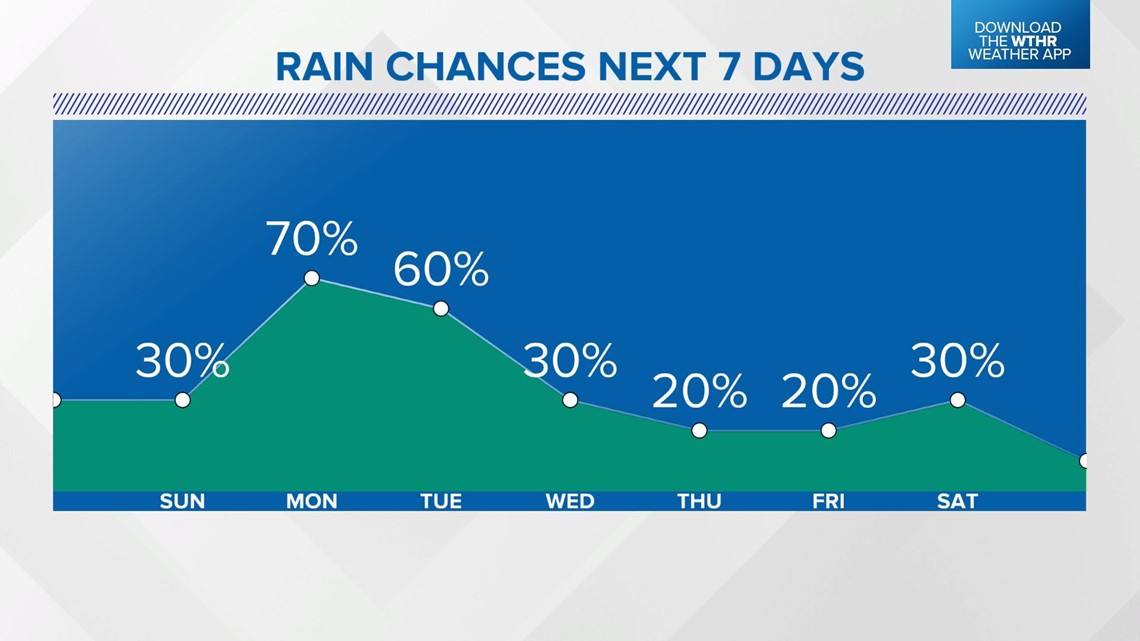 More showers and thunderstorms will be around on Tuesday, again, along the same boundary. Afternoon highs will be in the low 70s.
The unsettled weather continues Wednesday and Thursday with a warming trend. Temperatures will be in the upper 70s to near 80 degrees.