INDIANAPOLIS — As Hurricane Ian hammers Florida with high winds and heavy rains, many Floridians and Hoosier natives traveled back home at the last minute to avoid the storm.
Others, unable to travel, are finding themselves temporarily stuck both in the Sunshine State and around the Caribbean as the storm grounds air travel in and out for the next few days.
"We're on the edge of a hurricane and we're sitting here where there's 85 degrees and sunshine," said Joe Johnston.
With clear skies and warm weather from their Sandals beach resort in Antigua, Johnston and his wife, Connie, thought they'd dodged the stormy weather when Hurricane Fiona swept through the Caribbean last week.
But now, as Hurricane Ian barrels down on Florida's Gulf Coast, their plans to fly back home to Mahomet, Illinois through Miami and into Indianapolis have hit the brakes.
"It looked like it was going to go more to the Gulf side. Well, then it kind of changed directions and came back in a little bit. So when I was looking at it today, I thought, 'This isn't good.' And then we got notifications that our flight was canceled," Johnston said.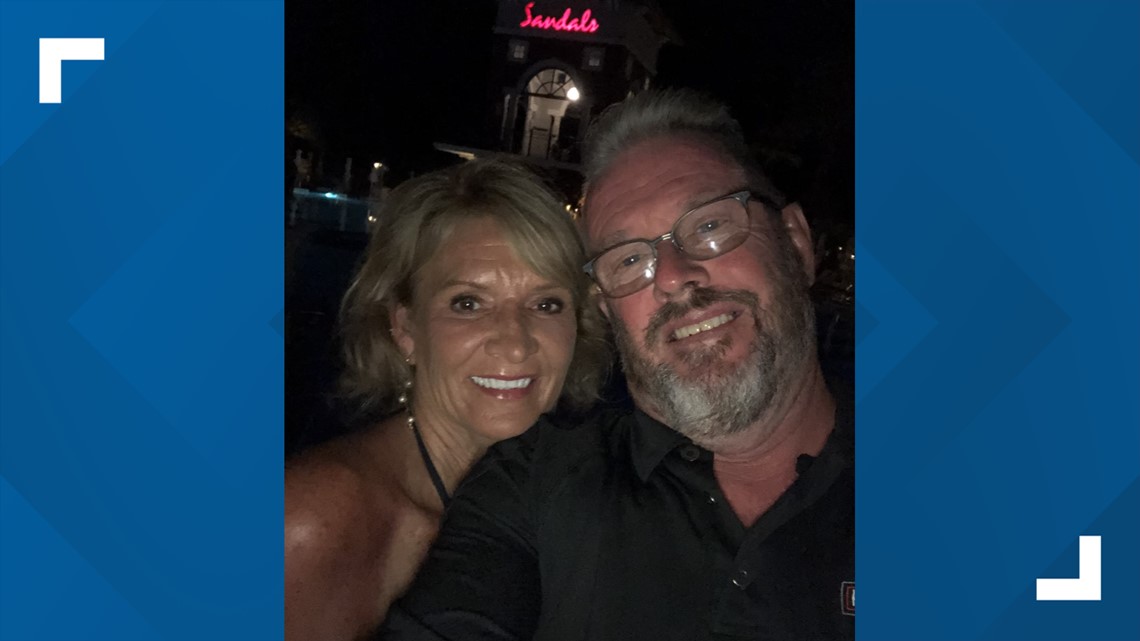 As the Sunshine State braces against Ian, Johnston said he and Connie, along with other U.S. travelers in Antigua are stuck a few extra days, unable to fly home until Friday at the earliest.
"You know, at the end of the day, there's going to be people in Tampa that are going to lose their homes and hopefully nobody loses their life," Johnston said. "So it's kind of hard to think, 'Oh, poor us,' when there's all that to think about. But yeah, we've gotten lucky over the years and this year, not quite as lucky. But we're not facing anything like what hundreds of thousands of others are facing."
Visiting Antigua to celebrate their 34th wedding anniversary at the end of September together, Johnston said he and Connie have always lucked out in traveling the Caribbean during hurricane season. And while the delay in getting back home wasn't planned, he said they're still feeling lucky in avoiding Ian's hardest hits.
"We're kind of like, 'Well, gee, we've got an extra two days, what are we going to do?'" he said.