INDIANAPOLIS — (WTHR) — Higher heat and higher humidity are in the forecast for the rest of the week and into the weekend.
It will be mainly clear overnight with low temperatures in the lower and middle 60s.
Morning sunshine on Thursday will give way to a few clouds Thursday afternoon. The weather system that has been bringing lots of rain to the Carolinas and parts of the East Coast will drift our way Thursday afternoon. That is the reason for some afternoon clouds. There will also be a chance for a stray shower or storm for eastern and southeastern Indiana Thursday afternoon and evening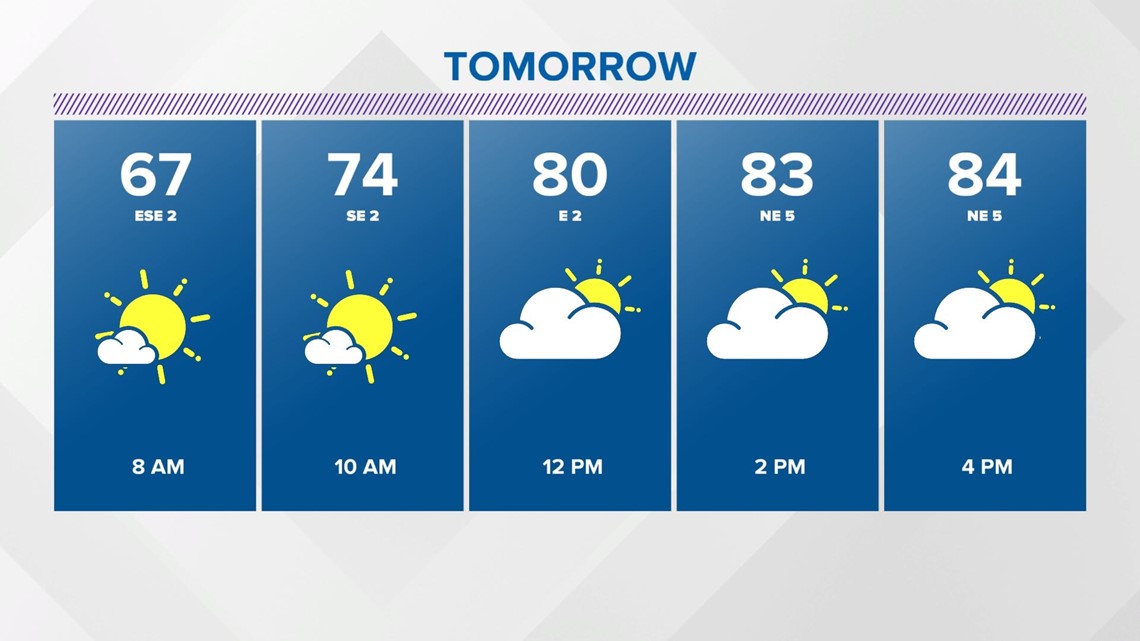 Most of central Indiana will miss 90 degrees on Thursday but get there for Friday, Saturday and Sunday.
Right now most of the weekend looks hot and humid and dry. A pop-up storm will be possible on Saturday and Sunday with the better chance for more coverage of rain and storms forecast for Monday.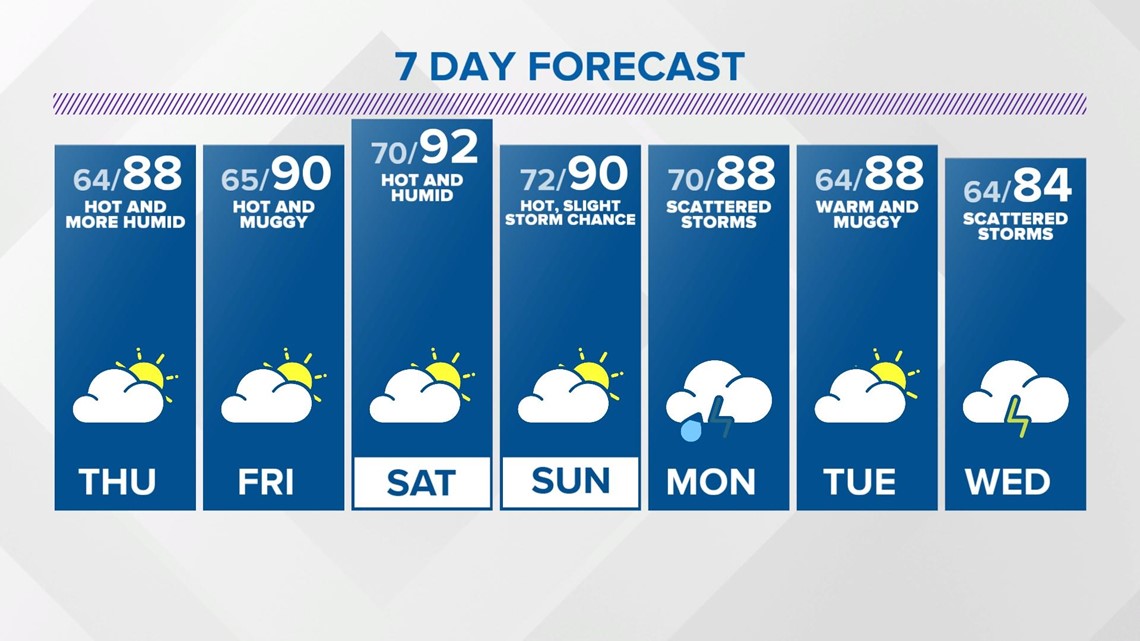 The overall weather pattern stays warm and muggy and turns a bit more active. These will be clusters of storms that will be tough to time, so stay tuned for updates on the timeline for storms this weekend and next week.