We're counting down to some real weather changes in Indiana later today.
Looks like snow and a wintry mix of snow and ice may move in later today and for the evening rush hour. Dry weather will begin the day but anytime after 3 p.m., the wintry weather moves into Indiana.
A Winter Weather Advisory will be effect for Indy from 7 p.m. tonight until 4 a.m. tomorrow. North of Indy will be under an advisory until 7 a.m. Saturday. Up to an inch of snow and ice could make for hazardous driving, so please be careful.
Overnight, the mix changes to rain as a warm front moves into Indiana.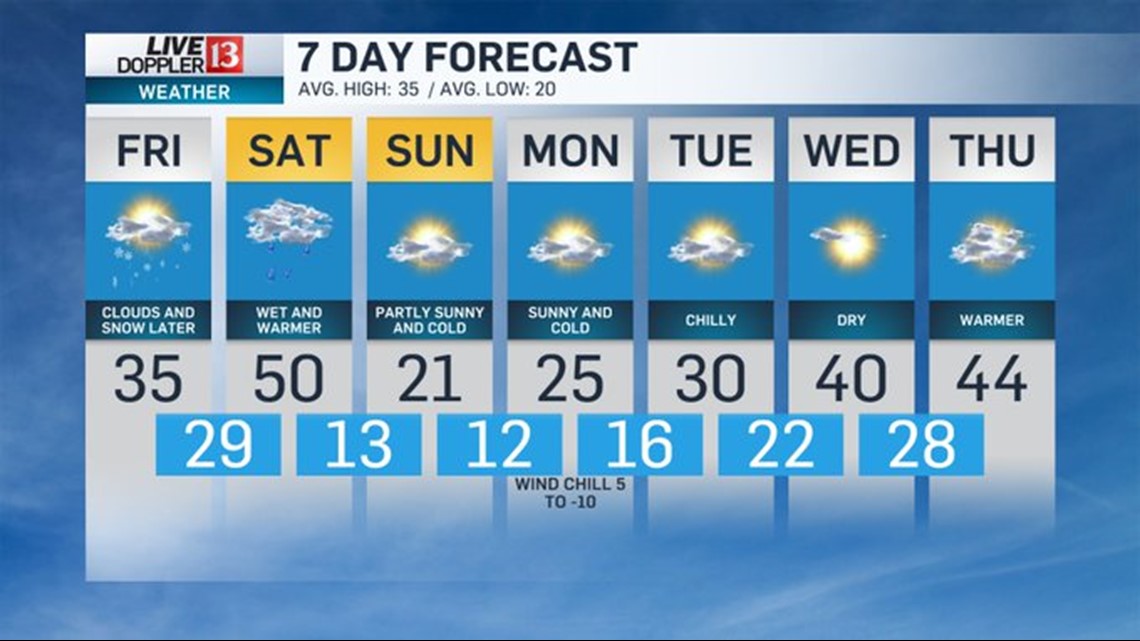 From there, temperatures go up, and we could see a high near 50 tomorrow.
Be prepared, because a cold front moves into Indiana Sunday and highs drop to the 20s.
Keep track of things during our WTHR newscasts, and remember to download the WTHR Weather app for your mobile device.