In a month where so many days have been colder than average, we have a day where many of you reach 70 degrees. Look for a wonderful afternoon with a high near 70.
If you need to rake leaves, make a decision to do it before Wednesday morning. If you're looking for something to do tonight, head on out to the State Fairgrounds to see the Fuel play Idaho. No weather problems getting there this evening.
We could see a lot of rain tomorrow with heavy amounts possible. Widespread 1" to locally 3"+ amounts between late tonight and Friday evening.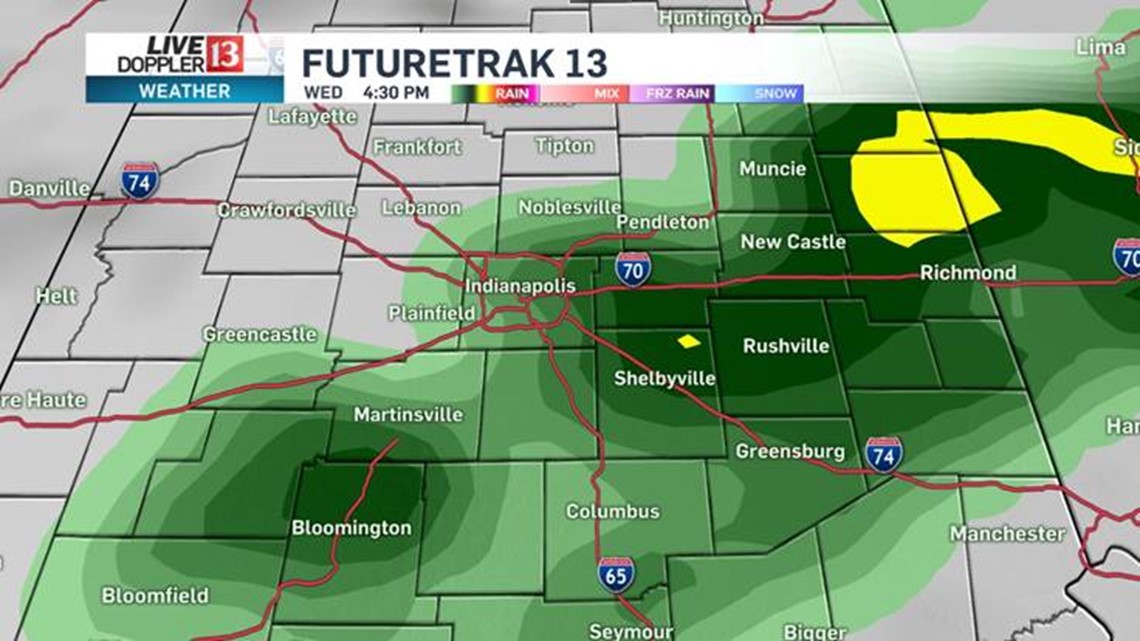 That means Halloween will be wet at times during the day, along with temperatures falling from near 60° Wednesday morning to 45°-50° Wednesday evening as a cold front passes to the south. Daylight hours are wet for all of the area on Halloween. Right now, it looks like the steadiest, heaviest rain will be south of I-70 by trick-or-treating hours.
Look for a wet and raw set-up Thursday into Friday. The combination of slow-moving with several waves of low pressure leads to nearly steady rain from Thursday morning into Friday afternoon.
Latest data also suggests a strengthening system by Friday morning, which means those winds could be very gusty in central Indiana.
THIS DAY IN CENTRAL INDIANA WEATHER HISTORY
1993: Two to six inches of snow fall across the southern half of Indiana.