A bit cool, but a beautiful day ahead in Indiana both today and tomorrow.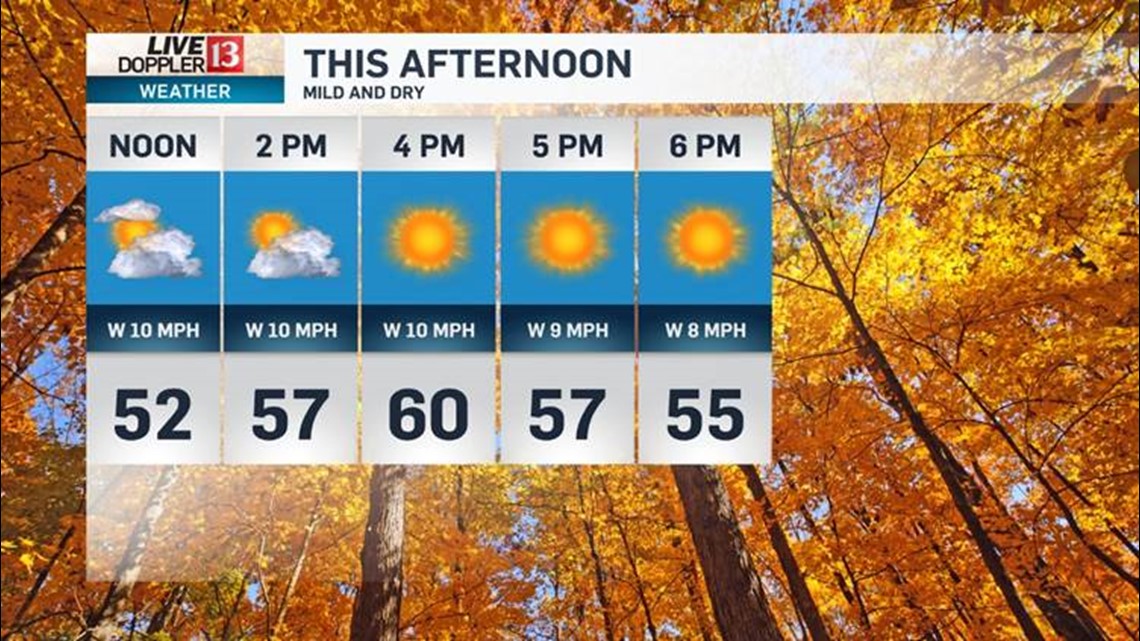 Temperatures are above freezing this morning, but kids will still need coats and hats at the bust stop. A nice recovery to near 60 occurs in the afternoon with a mix of sun and clouds. While it won't be as windy Monday, there will be a steady breeze in the afternoon.
Highs Tuesday near 70 before a rain begins expanding over central Indiana Tuesday evening into Halloween. Right now, Halloween morning looks very rainy with temperatures mainly in the 50s and possibly some embedded thunderstorms. We're advising folks not to throw in the towel yet on Halloween evening because the rain may move out before kids go trick or treating.
The frontal boundary returns Wednesday night and sets the stage for a rainy, raw Thursday with temperatures in the 40s. The pattern remains active, unsettled, and chilly next weekend with the possibility of another quick-hitting rain-maker Friday night into Saturday morning. This could have implications on the Monumental Marathon.