INDIANAPOLIS — Upper-level smoke has pushed back into central Indiana and is once again creating unhealthy levels of particulates in the atmosphere today.
Active children and adults, and people with respiratory disease, such as asthma, should limit prolonged outdoor exposure.
This should begin to mix out in the late afternoon with improving air quality later in the day.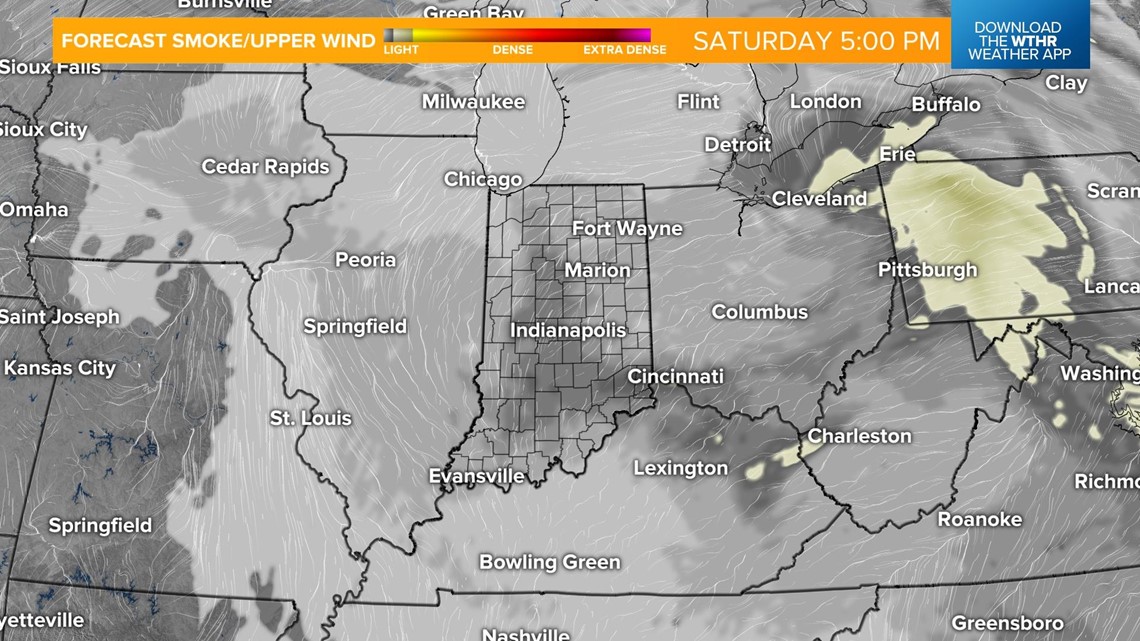 We'll see hazy sunshine through the day as temperatures recover into the mid 80s. Clouds will build in overnight with our next weather system arriving. Not as cool with lows in the low 60s.
Much-needed rainfall arrives Sunday morning as an area of low-pressure tracks right through central Indiana. Scattered showers and isolated storms will be likely off and on through the morning and afternoon.
Temperatures will recover to the mid to upper 70s in the afternoon between waves of rain.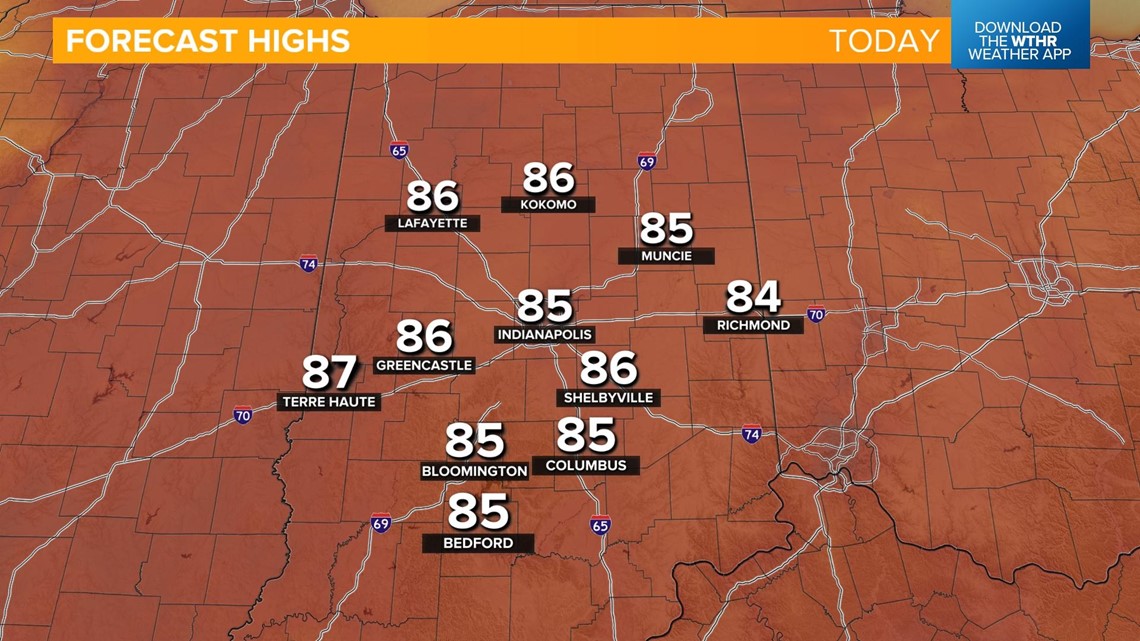 Where conditions are slightly more conducive of storm activity in southern Indiana, an isolated strong to severe storm can't be ruled out in the late afternoon. This system will pull east in the evening and rain will exit the state after 6 p.m. Most areas have the potential to see 0.5 - 1" of rainfall out of this system.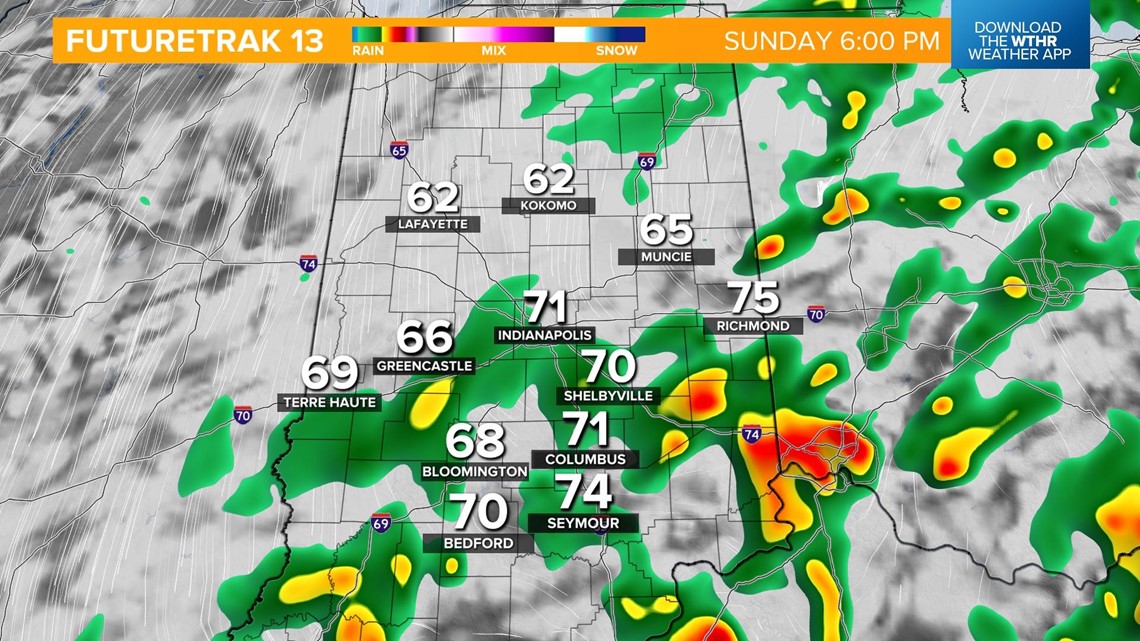 Behind the front, temperatures cool with highs back in the low 70s on Monday. Temperatures will gradually warm back up throughout the week with highs in the upper 70s Tuesday and back into the 80s Wednesday.