FRENCH LICK, Ind. — It's been a trek for many since the late 1800's. Whether by horseback, carriage, Model A, train, bus or car, thousands have headed to the beautiful French Lick and West Baden Resorts for summer fun and peace.
COVID-19 has had an impact — a big impact on operations here. Most of the 1,200 employees were placed on furlough, leaving a huge dent on the region's economy. The resort was mainly closed for several weeks before slowly, safely and deliberately opening in recent weeks. West Baden Springs Hotel was the first to open with protocols established by the organization's mother ship, Cook Medical in Bloomington.
Just about everything is open now with social distancing and reduced occupancy. It is still a fun experience, but be prepared for changes, especially when it comes to checking in.
Here is the protocol to entering the world-class West Baden Springs Hotel:
All guests, upon entering the property, are given a temperature check. Anyone with a temperature of 100.4 degrees or higher, as well as everyone in the vehicle, won't be allowed to enter. You'll be given a wristband that will need to be replaced every day.
Bell staff can help you, but valet service, for now, is unavailable. Checking in is streamlined for a contactless experience.
The associates are wearing masks. If social distancing isn't possible, guests are required to wear face masks or coverings. At French Lick Casino, masks are required for entry. Guests are also asked to keep the masks on while playing table games and walking the floor.
The casino is the only place where cash is accepted. Have your debit or credit card available. Yes, you'll go through a health check before entering.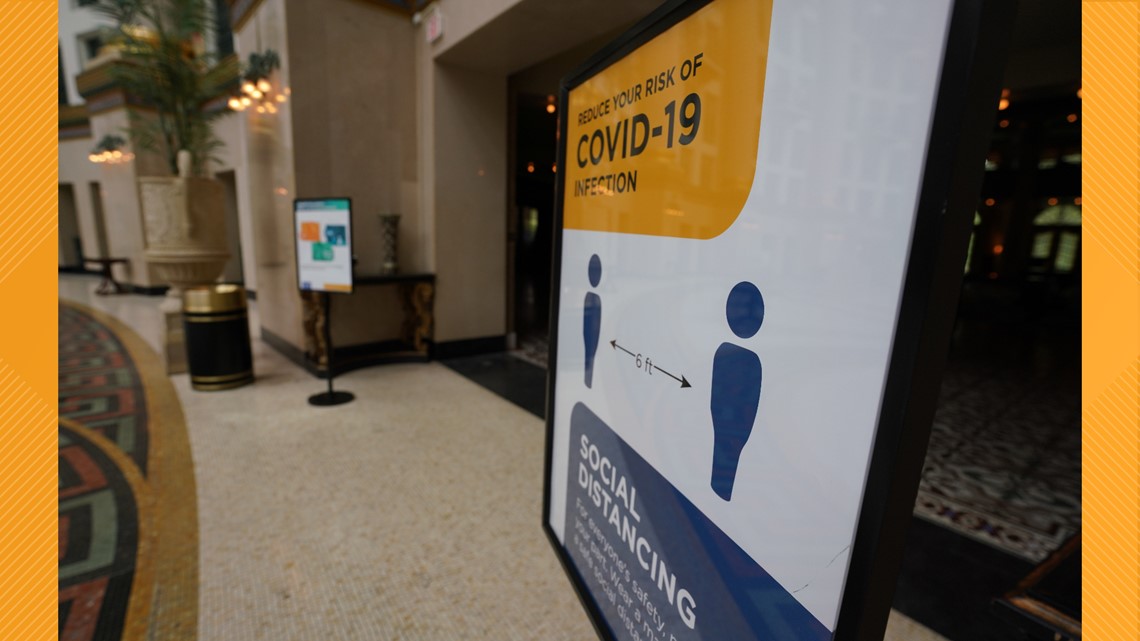 Now something back to normal: Pools and stables are open. You can ride bikes and play golf. Slowly, the restaurants and other amenities are opening up, but it doesn't look likely that the hotel will be at 100 percent occupancy for some time.
Tim Carpenter, director of casino marketing, knows the facility has a different feel.
"It's been received well, especially by some of our associates. They appreciate us taking the safety measures we've taken," Carpenter said. "Guests have been commenting very positively, feeling safe as they come in because the most important thing we want to do is uphold our safety protocols and keep people safe during this time."
It is different, but everything feels different these days. The French Lick Resort is open and though there are restrictions, no pandemic can take away the fresh Southern Indiana air, the beauty of the historic West Baden Dome or the taste of the food in the highly acclaimed restaurants. When you feel it's time to make the trip, they'll be ready for you.