GREENFIELD, Ind. — If you drive Interstate 70 in Hancock County, you know that work zone crashes have shut down or backed up traffic for hours on a regular basis all summer and into the fall.
Just after 1:00 p.m. Monday, a semi overturned in the ditch on westbound 70 just east of Greenfield. The driver told police he ate a spicy lunch, starting sneezing, and when he opened his eyes his rig was off the road. He was banged up but not seriously injured.
Greenfield Fire Territory has made about 20 runs in the past three months to I-70 for personal injury accidents. Chief Brian Lott said that's about triple the normal runs to the interstate.
"A lot of it probably is driver inattentiveness," said Lott, "not paying attention when people are braking in front of you and causing accidents because of the construction zones. It is more than we typically get on the interstate."
Indiana State Police report about 50 crashes on I-70 throughout all of Hancock County over the last three months.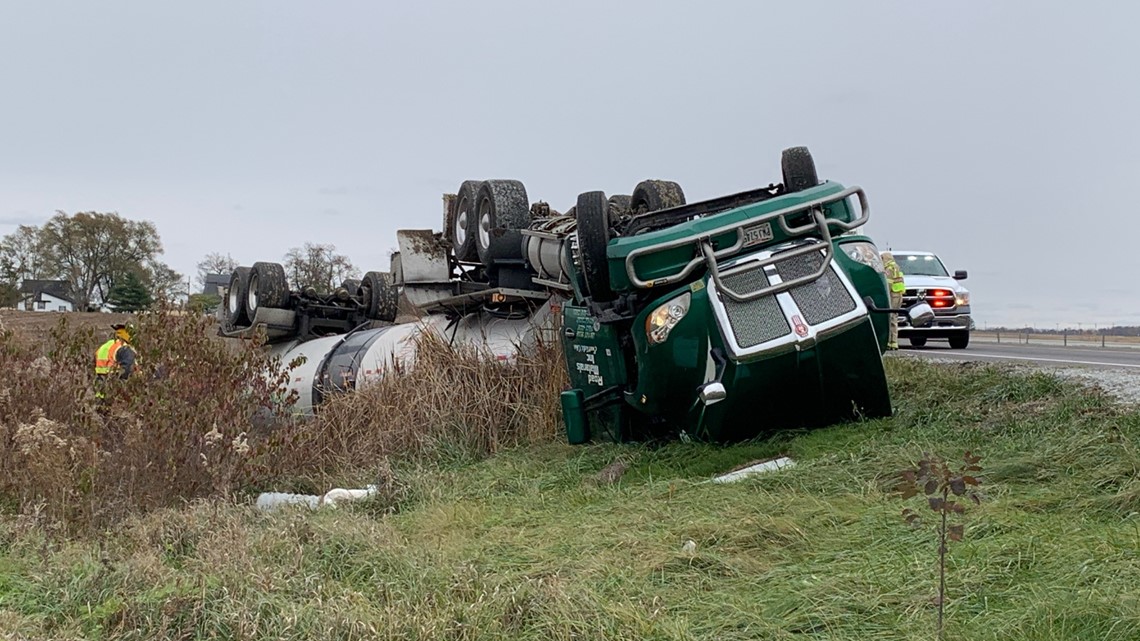 Traffic jams and closed lanes can make just getting to the accident difficult for fire equipment. Lott said his department is in constant communication with the construction companies about where barricades have moved and where road work is being done. The interstate often has to be closed in both directions to allow emergency vehicles to drive the wrong way to reach an accident scene. Greenfield has partnered with surrounding fire departments to respond to calls in the interstate work zones.
"We would come from both directions because you just never knew who was going to get there first," said Lott. "So, we took double the resources that we typically would send to an accident just to make sure we got somebody there quick enough to render aid to somebody in a reasonable amount of time."
All those crashes on the interstate creates another problem in Greenfield. Much of the traffic gets diverted to U.S. 40, Main Street, which runs right through downtown.
"It could shut down two or three hours," said Lott. "So what happens is that hinders our local responses to our community as well, because U.S. 40 is just a parking lot."
The Indiana Department of Transportation (INDOT) pleads with drivers to simply pay attention to the many road sign warnings. The regular repair and maintenance project has reduced traffic to one lane in both directions since it started in April. Extra flashing signboards (more than required by federal highway standards) and cue trucks in the backup in an effort to reduce accidents.
"People either try to merge too fast, or try to get around it, or ignore the 13 signs that we have between Mt. Comfort Road and State Road 9 right before that construction zone," said INDOT strategic communications director Mallory Duncan. "There's plenty of signage out there, there's plenty of flashing lights. People just aren't heeding them or paying attention."
Both lanes of I-70 eastbound in Hancock County are now open. Westbound work should be completed by Thanksgiving.