BOONE COUNTY, Ind. — Four people, including two Whitestown Metropolitan Police Department officers, were injured in a crash Tuesday morning on Interstate 65.
Three Whitestown officers were conducting a traffic stop on I-65 just north of the Whitestown exit when a white sedan struck one of the police vehicles, which then hit the other police vehicles at the scene.
According to police, two officers and both the driver and passenger of the white sedan were taken to hospitals for moderate to severe injuries. The third officer was released at the scene. Police later said one of the officers taken to the hospital was released with a concussion. The other officer treated at the hospital had a broken bone (where was not specified), whiplash and is expected to be released later today.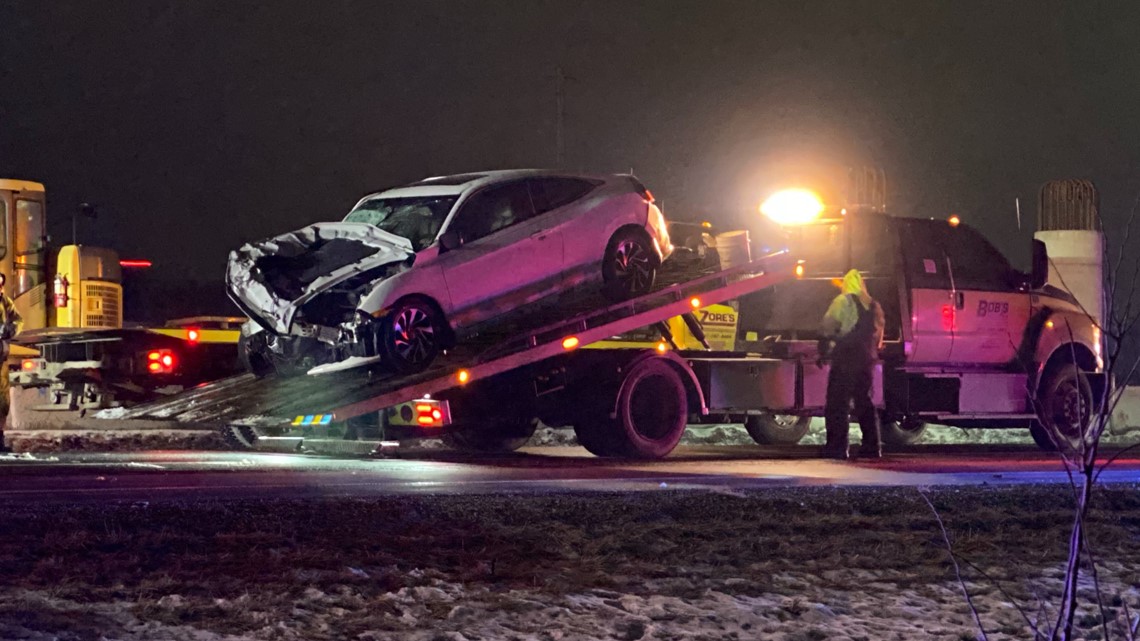 The Boone County Fatal Alcohol Crash Team is currently investigating the incident. Police said they believe alcohol was a contributing factor in the crash.
"We feel very fortunate that our officers and other occupants were not more seriously injured during this thoughtless act. Putting a stop to this kind of driving behavior is the primary reason WMPD remains proactive with its traffic enforcement. Please slow down, move over for emergency vehicles, and don't drink and drive. Thank you to the community for your thoughts and prayers," said Chief Scott Rolston.
According to INDOT, all lanes were back open at 3:30 a.m.