INDIANAPOLIS (WTHR) — If you're tired of the construction on all the highways around Indianapolis, you might have to wait a couple more months for relief.
INDOT gave Eyewitness News an update on the projects around the city.
The good news is that no construction will be happening Labor Day weekend. Before and after that is fair game.
Here's what you need to know about the areas you drive.
I-465 Southeast side
The section of I-465 on the southeast side that goes east and then north is set to be complete on Monday morning. That's a couple days late because of the rainy weather we've had.
You'll get a break before construction on the section heading south and then west begins on Sept. 6. It is slated to be finished Sept. 21.

I-465 Northeast side
Right now crews are focused on paving and will be hitting a couple more lanes of I-69 this weekend and the following weekends.
Construction is set to finish around the end of October or early November.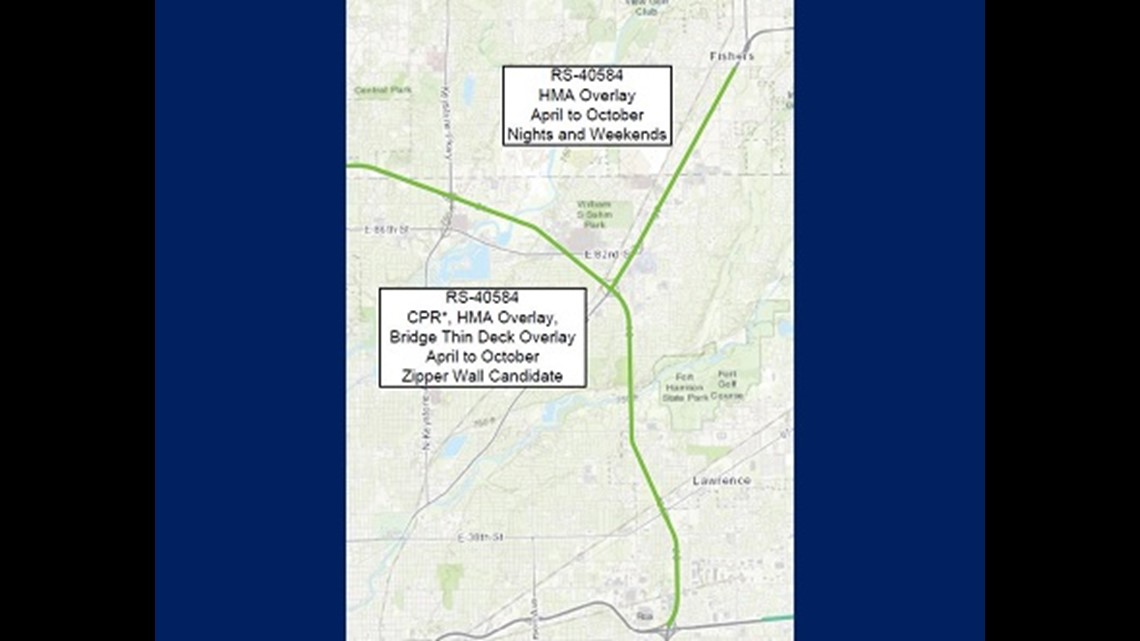 I-465 Northwest side
Most of 56th Street to I-865 is complete. Some final touches on that stretch is all that is still needed to check it off.
The next focus will be on I-865 to U.S. 31. Crew will be repaving and working on that stretch.
Construction there will be done sometime in November.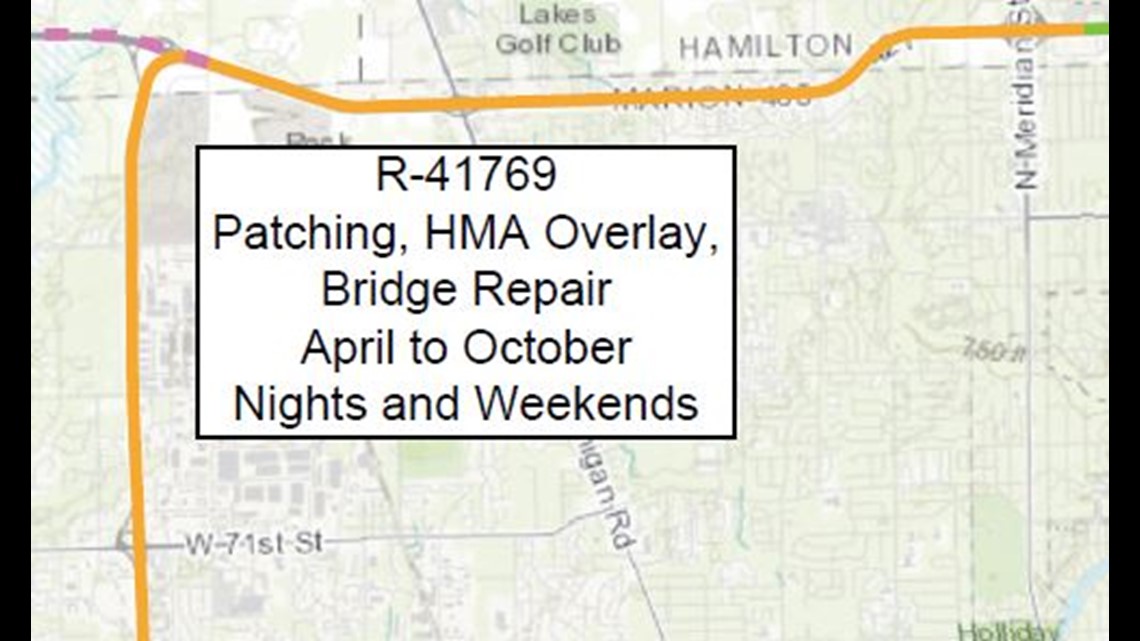 I-865 Work
The crossover that's been going on there will flip after Labor Day.
That will allow crews to work on the other side.
It should all be done by the end of October.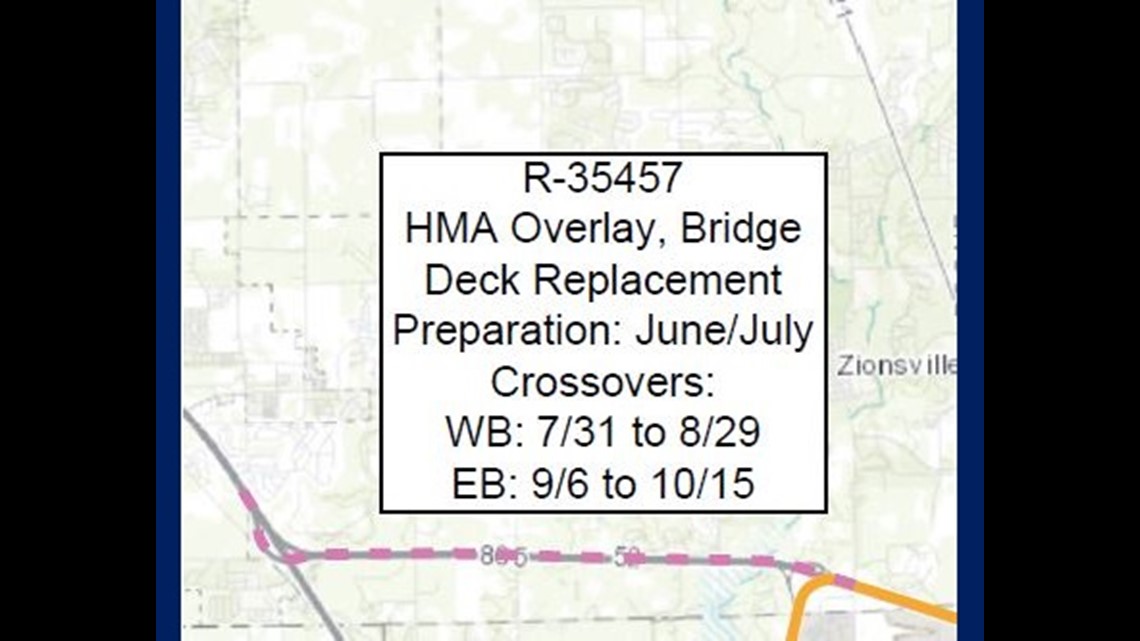 I-65 Near north side work
The barrier wall will come out Saturday and on Sunday two lanes will be open in each direction.
On September 6, the crossover will return, but flipped to the other side.
Work on this section will not be done until mid-November.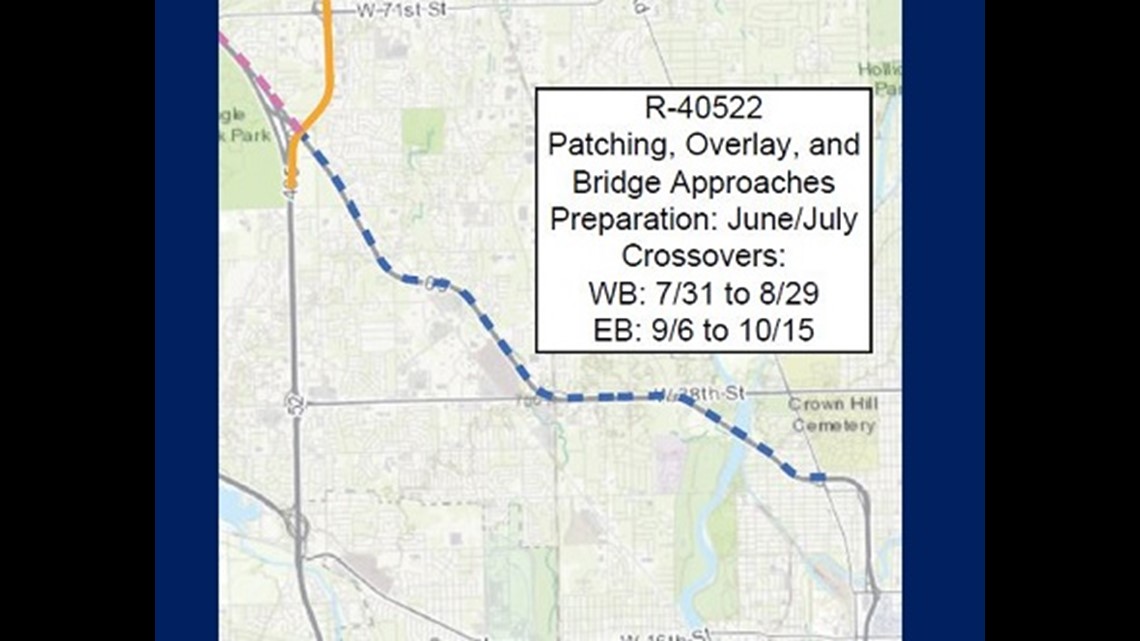 I-65 South side
There's good news with the work on I-65 from the south split to I-465. Finishing touches are being done with striping and those lanes will be opening up for you.
I-65 south of I-465 still needs a couple lanes to be resurfaced.
That work is all expected to be done by the end of September.