INDIANAPOLIS — Excitement was in the air at Gainbridge Fieldhouse on Monday morning as the Indiana Fever welcomed in the first overall selection in the WNBA draft to the Circle City.
Aliyah Boston is the first number one draft selection in Indiana Fever franchise history.
"It was a really exciting process," Boston said. "In the end, it was really up to the Fever and what they saw in me. I'm just super thankful for everyone because hearing my name called as the first pick was something that was unbelievably special."
Boston comes to Indianapolis as one of five draft picks selected by the Fever in this year's draft. A standout at South Carolina, Boston was a part of the Gamecocks' 2021-2022 national championship team.
Before Monday's warm welcome, Boston had never been to Indianapolis.
"It is cold," she laughed. "It is really cold, but honestly everything seems to be in the same vicinity, so I'm just like, 'OK, we can make this work.'"
The Fever shares Boston's excitement being in Indianapolis. Along with her championship pedigree, they say that she brings a skillset that few players possess.
"Quickly, we zeroed in on the fact that Aliyah Boston was a standout number one pick," Fever general manager Lin Dunn said. "The number one thing that Aliyah does is that she makes everybody else on the floor better. She's one of those unique teammates that her presence makes everybody better, and that's huge. Very few players can do that."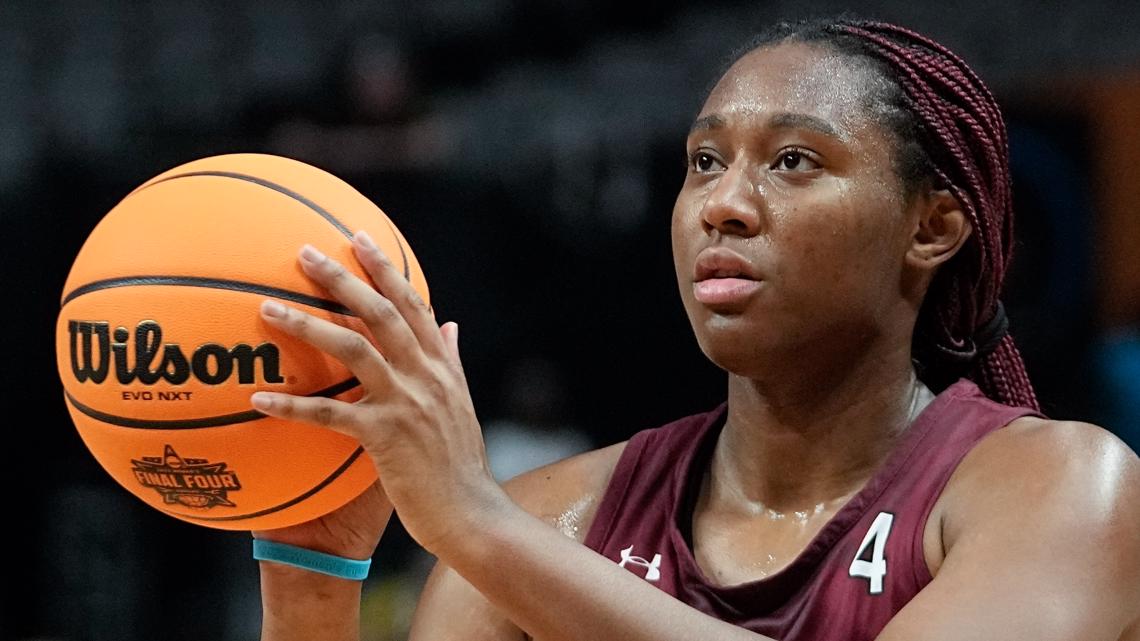 First-year Fever head coach Christie Sides echoed Dunn's sentiments on Monday.
"Without a doubt, just the full package. The package with the intangibles," Sides said with a smile. "She's a great leader, she's a great communicator, and she just wants everyone around her to be better. When you have those, that elevates you to a different kind of player."
The Fever have now added five draft picks on top of the five draft picks selected in the 2022 WNBA Draft. A young core with a bright future excites both Sides and Boston as they gear up for the season.
"We have national champions from Stanford, from Baylor, from LSU now, South Carolina—I mean, these people have put in the work and they know what it takes to win championships," Sides said. "Just to have that many players of that caliber on one team, even though they are still young, they've been through great programs and hopefully we'll be able to all get on board and do some special things here."
"I'm super excited," Boston said. "Coach Sides says this isn't a rebuilding year, it's a reload, and I agree. I think there's so much talent on this Fever team. I think we're just going to get in here, get to work, and be ready."
The Fever begins its season on Friday, May 19 at home against the Connecticut Sun.