NEW YORK CITY (WTHR) — He made it! After a long flight back from World Championships in Gwangju, South Korea where he placed 5th in the 3-meter Springboard, David Boudia had a quick reunion with his wife, Sonnie, and their three children at home in West Lafayette. Then he repacked his bags and headed to the Indianapolis airport for a trip to New York with his wife and baby boy Knox to appear on Tuesday morning's Today Show.
But the quick trip hit a snag. There were flight delays on Monday night. Boudia posted on his Instagram story that all flights were cancelled into NYC airports. He added that they grabbed a flight to Philadelphia and at 1:21 a.m. Tuesday, they were prepared to drive the rest of way. Boudia's next post praised his 3-month-old, saying "Knox man killed it on the hectic travel day."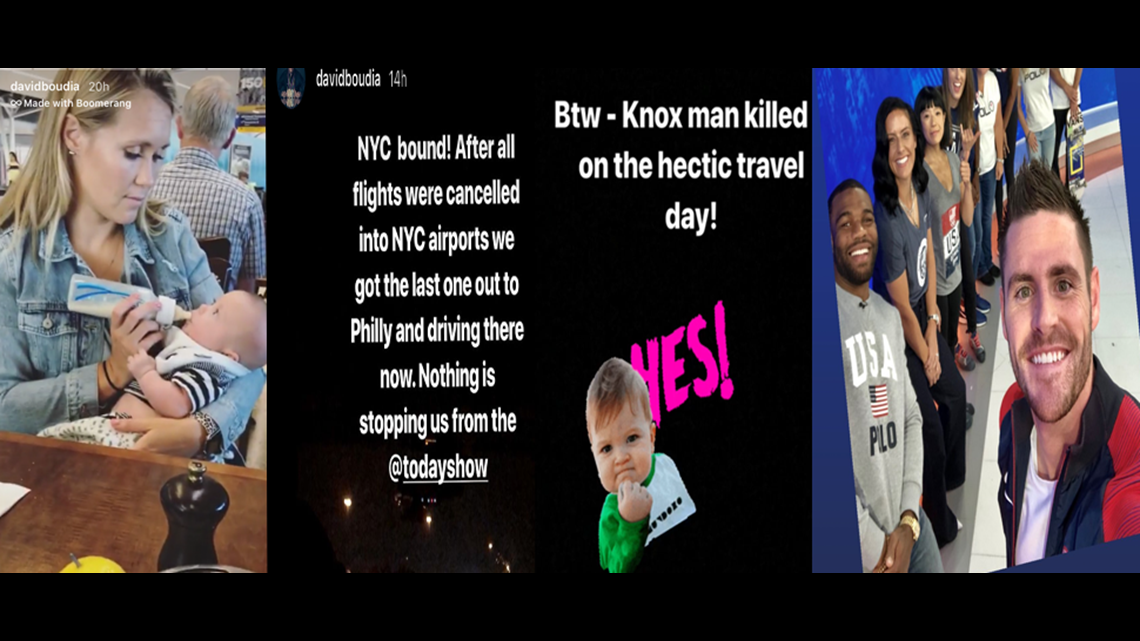 After little sleep, Boudia joined other members of Team USA on the Today Show plaza outside 30 Rock, during the eight o'clock hour of the show. Here is the segment in case you missed it:
Boudia is now 30 years old and a father of three. The three-time Olympian has four medals, including the Gold in platform diving at the London 2012 games. Now the veteran diver is competing in a new event, the 3-meter Springboard.
In South Korea last week, he finished 7th in the preliminaries; 4th in the semis and 5th in the FINA World Championship 3-meter Springboard Finals.
"My expectations have been exceeded. I was very far from the medals but with extremely low degree of difficulty compared to the rest of the field; I'm pleased with where I'm at," said Boudia, of his first performance at World Championships after winning five World Championships medals in platform events. "I've got a lot of work to do, and I was glad I was able to get top eight so I can be competitive at World Series events next year."
Boudia lacked the degree of difficulty that many of his competitors had but still finished fourth in the semifinal. Of the 12 divers advancing to the final, Boudia was the only one who didn't perform a front 4 ½ tuck. Seven divers advancing to the final had at least two dives with a degree of difficulty of 3.6 or higher on their lists; Boudia had none.
"I think it definitely helps boost my confidence to know where I stacked up" Boudia said.
Fortunately, Boudia thrives under pressure.
He is the sold provider for his family. And when he's not training at the Purdue Aquatic Center, he is working on sponsorships and public speaking.
"I'm basically in marketing, so I'm trying to market a brand aka myself and be hired by different companies to represent them," Boudia said.
You can catch his family featured using their Toyota truck and wearing Old Navy clothes on his social media accounts. Sideline Scout, a business that provides video replays of his dives is also a sponsor.
"I love the business of it," Boudia said.
Family man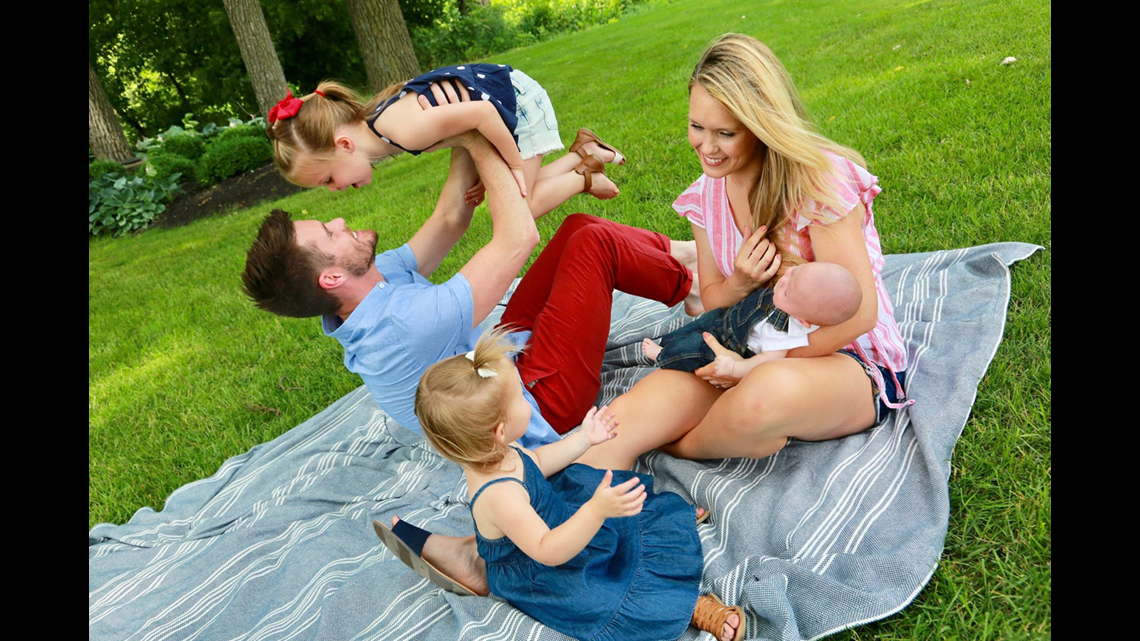 He met Sonnie while he was a student at Purdue University. He credits her with running the house and raising daughters Koda, Mila and Knox when Boudia is gone.
"At times I'm like, my job is way easier than hers," Boudia said.
"Every day we have to get better, period. There is countdown clock on the wall, and we say we need to win today," Soldait said. "We need to get better today."
Boudia's move from platform to springboard is a natural progression for divers. It likely was accelerated by a concussion he suffered during training nearly a year and a half ago. While he was the king of platform, Soldati believes there is a strong foundation for springboard success.
"He has a history of springboard. He won 5 NCAA Championships. He knows how to dive springboard, but he's never specialized quite at this level where this is the full focus. He is doing great though. He's doing tremendous: Soldati said.
Boudia said the key is to master the movement of the board.
"It's all about the rhythm of the board and hearing it and feeling it. Platform you can muscle things and get away with it," he said. "This one if you try to muscle your own self, push the board down; its going to be catastrophic. Once I switched to 3-meter springboard, it brought a new light, a new energy, a new excitement and a new thrill walking into practice because there was a new challenge. I wasn't "quote" the veteran, the king on this event."
The Today Show event marks the beginning of Opening Ceremony in one year. There are World Series events and Olympic trials ahead. Boudia aims to increase the difficulty of his dives throughout the year.
"I was fourth in the semifinals, and I don't have the big DD dives yet. This fall, that's what we'll be focused on, and hopefully then there won't be an 80-point gap between first and fourth," Boudia said.
Boudia also aims to compete in the 3-meter synchronized event. At this point, a leading candidate to be his synchro partner is fellow Rio Olympian Michael Hixon from Indiana University. Hixon finished 7th in the 3-meter individual event at Worlds last week.
"I look forward to Tokyo 2020, and I don't think I would start a new Olympic cycle if I didn't think I had the ability to be on the award stand" he said.