TOKYO, Japan — More than 600 athletes are representing the United States at the Tokyo Olympics and a number of them are from Indiana.
Here are the Hoosier athletes to watch on Monday, Aug. 2 (Note: All dates and times listed are in eastern time):
Skylar Diggins-Smith and Jewell Loyd — Basketball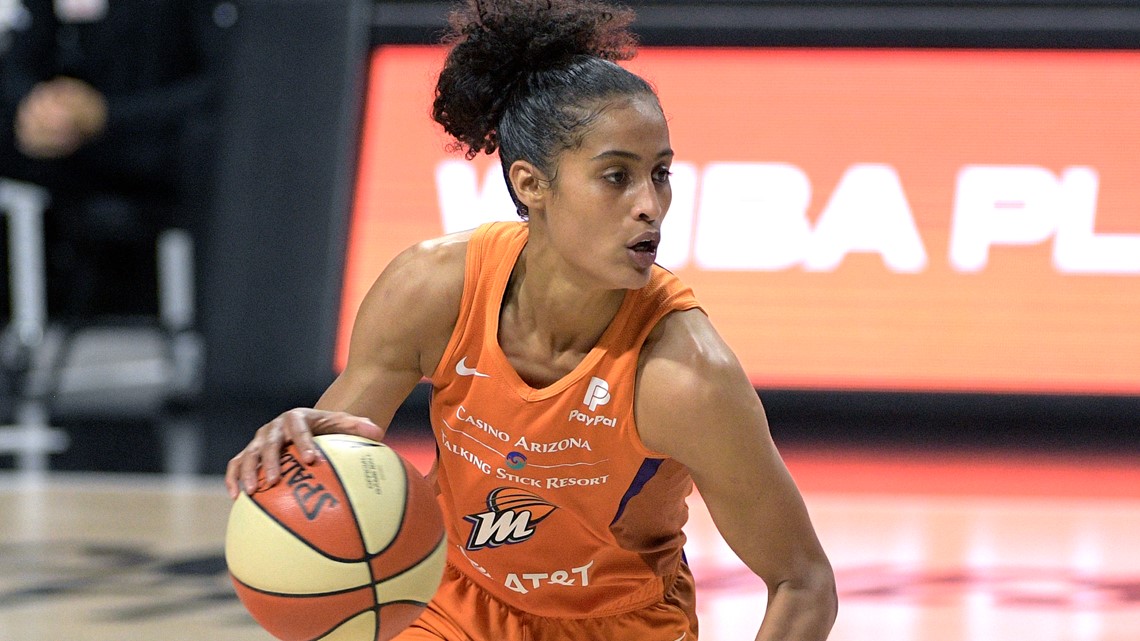 Team USA is seeking its seventh consecutive gold medal in women's basketball.
South Bend native and University of Notre Dame graduate Skylar Diggins-Smith and University of Notre Dame graduate Jewell Loyd are part of the 12-person roster.
The star-studded women's basketball team defeated France 93-82 Monday morning. Diggins, who turned 31 on Monday, returned to the court after she missed the last game after she was banged up in practice. Diggins had 3 points. Loyd added 2 points for Team USA.
The win was the 52nd in a row for the U.S. dating back to the bronze medal game of the 1992 Olympics. The U.S. went undefeated in group play (3-0) and advanced to the quarterfinals. The Americans haven't lost a game in group play since women's basketball was added to the Olympics in 1976.
Quarterfinal games begin Tuesday, Aug. 3 at 9 p.m. ET and will air live on USA Network.
Tyler Downs and Andrew Capobianco — Diving

Tyler Downs, a 17-year-old Purdue recruit from Fishers, and Andrew Capobianco, a student at Indiana University, are competing in the men's 3-meter springboard diving competition.
Capobianco finished the preliminary round in 17th, narrowly qualifying for the semifinals, with a score of 385.50. Downs finished 23rd and did not advance to the semifinals, scoring 348.70.
Capobianco fared better in the semifinals, totaling 419.60 points, good for 10th place and a spot in the final, which is scheduled for Tuesday, Aug. 3 at 2 a.m. ET.
The finals of the men's 3-meter springboard event will air live on CNBC and re-air in primetime beginning at 8 p.m. ET on WTHR Channel 13.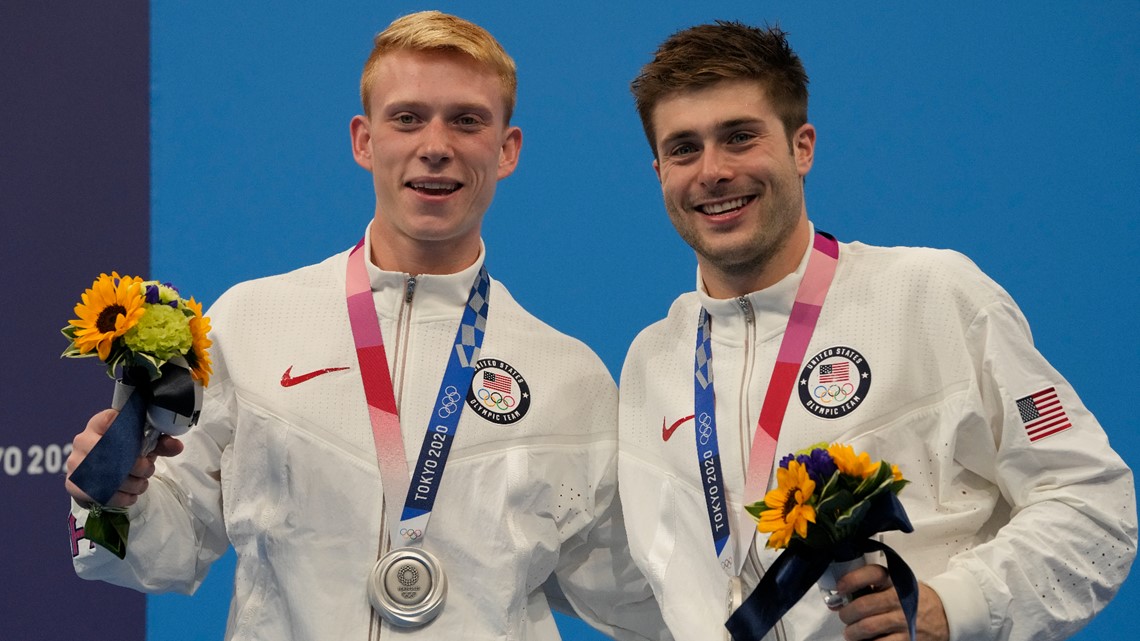 Downs and Capobianco both secured their ticket to Tokyo by besting the three-time Olympian and gold medalist from Noblesville, David Boudia.
This is Capobianco's second event in Tokyo. He and IU grad Michael Hixon won a silver medal Wednesday in men's synchronized 3-meter springboard.
Chloé Dygert — Cycling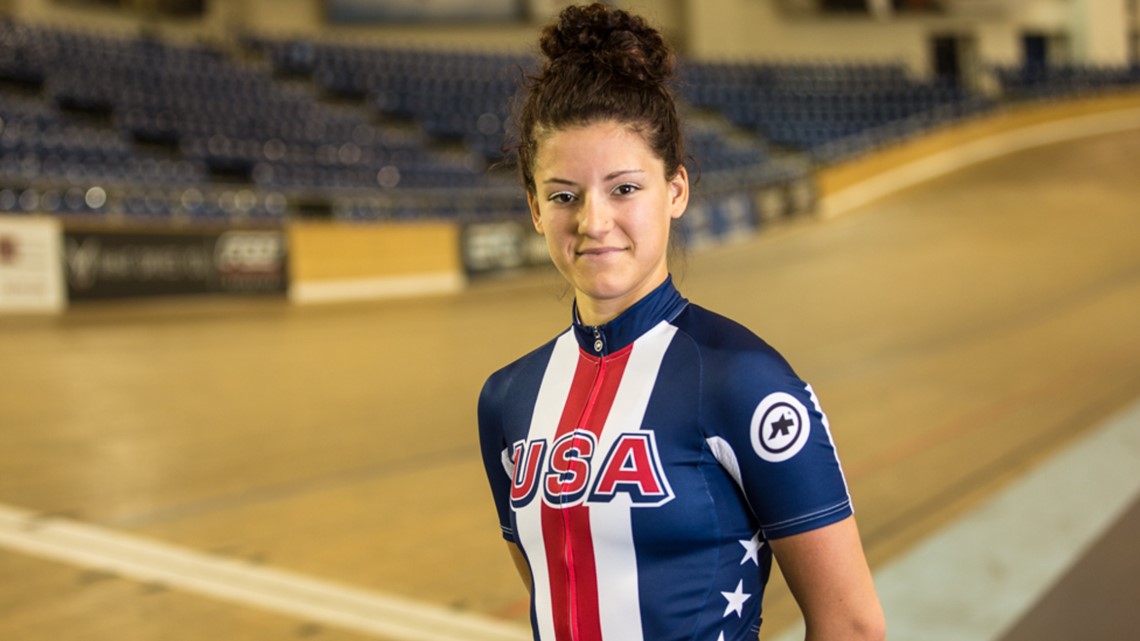 Chloé Dygert was born in Indianapolis, attended Marian University and now calls Brownsburg home. She'll be competing in her third Olympic event in the women's team pursuit.
Dygert and Team USA finished the qualifying round in third place with a time of 4:10.118 and will face Great Britain in the first round, which is scheduled for Tuesday, Aug. 3 at 2:44 a.m. ET.
If they defeat Great Britain, Team USA will compete for gold Tuesday at 4:26 a.m. ET. If not, the remaining six teams will be ranked by their times in the first round to determine their final race.
The 4,000-meter race will be available to stream live on NBCOlympics.com and the NBC Sports mobile app. The gold medal race will re-air on NBC Sports Tuesday at 6 a.m. ET.

Dygert placed 31st in the women's road race on July 25. She raced again on July 27 when she took seventh place in the final of the women's individual time trial.
She qualified for the Olympics with a win in a time trial at the 2019 World Championships. She was positioned to be a favorite to take gold. However, while she was trying to defend her world title last September, Dygert suffered a leg injury. Dygert won the women's time trial at the USA Cycling Pro Road National Championships on June 17 and showed she had recovered from her injury.
Cole Hocker and Yared Nuguse— Track & Field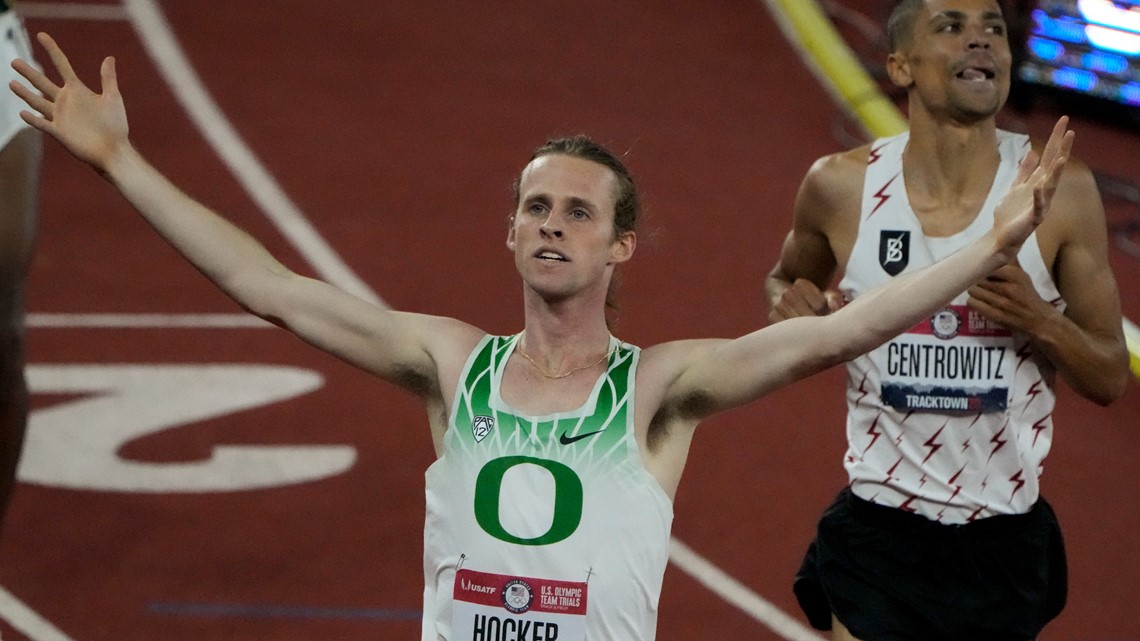 Cole Hocker, a Cathedral High School graduate who runs for the University of Oregon, is on to the semifinals in the men's 1,500 meters.
Hocker finished fourth in the first heat, punching his ticket for the next round. The top six runners in each heat, plus the next six fastest, automatically qualified for the semifinals.
His final time of 3:36.16 was just 0.16 seconds behind the race winner and only 0.13 seconds ahead of seventh place, though his time would have held up as a qualifier after all three heats were completed.

University of Notre Dame graduate Yared Nuguse did not start the third heat. USA Track & Field said Nuguse tried to warm up through an injury to his right thigh, but was unable to go.
The semifinals are scheduled to start Thursday, Aug. 5 at 7 a.m. ET.

Hocker won the 1,500 meters at the U.S. track and field trials. He also won the NCAA title in the event two weeks before the Olympic Trials, besting Nuguse, who finished third at the trials.
Kara Winger — Track & Field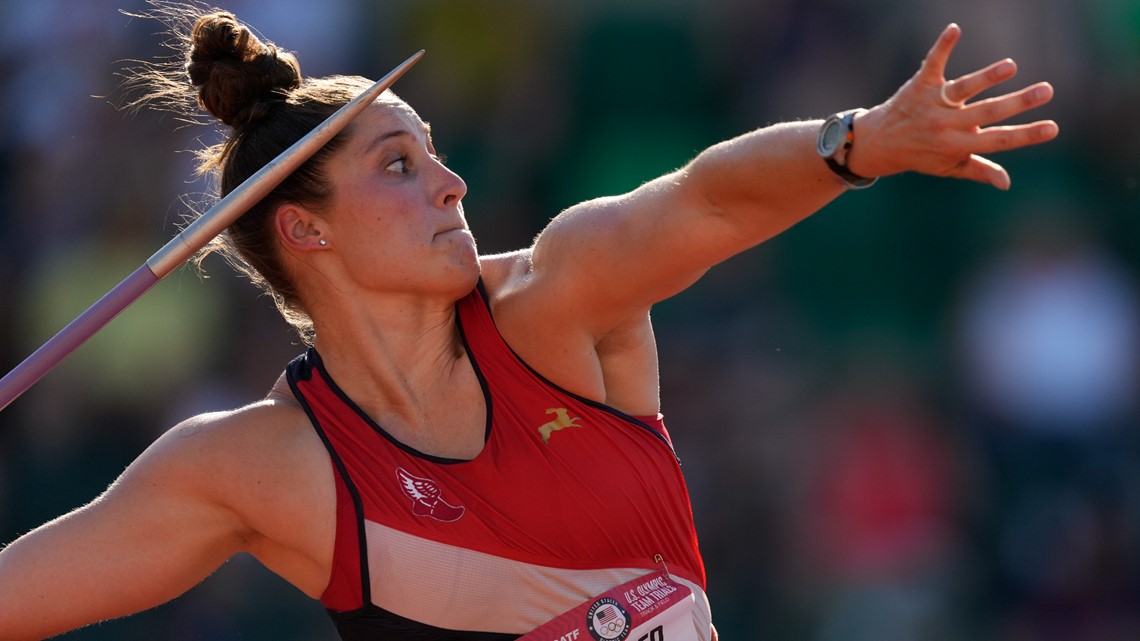 Three-time Olympic javelin thrower Kara Winger will start competition in her fourth Olympic Games Monday.
Winger threw 59.71 meters in her best throw in the qualifying round, good for eighth in her group. Throws of at least 63 meters, or at least the top 12 throwers overall, qualify for the final, leaving Winger to wait and hope to keep her Olympics going.
Five throwers surpassed Winger's distance early in the Group B, leaving the Purdue University grad on the outside looking in. She ultimately finished 18th and did not advance to the finals.

The finals are scheduled for Friday, Aug. 6 at 7:50 a.m. ET.
Winger was inducted into Purdue's Athletics Hall of Fame in 2018. She was still at Purdue when she qualified for her first Olympic Games in 2008.
Winger ended up being a three-time Big Ten champion, two-time NCAA All-American and an NCAA runner-up in 2009.
Kayla Miracle — Wrestling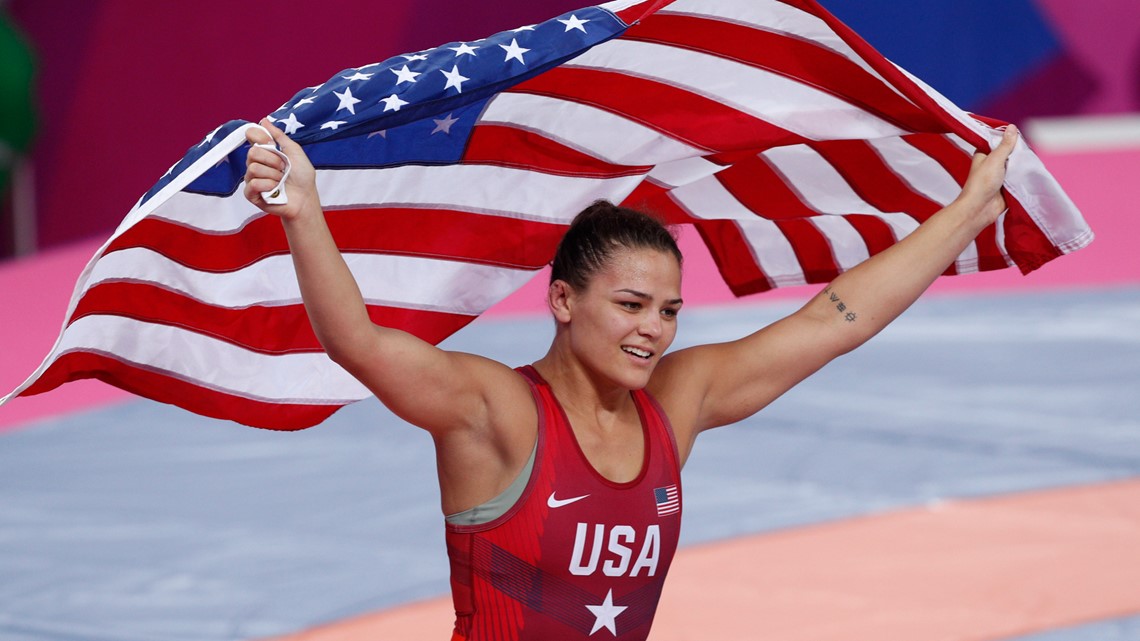 Culver, Indiana native Kayla Miracle is competing in her first Olympics in freestyle wrestling in the 62-kilogram weight class.
Miracle lost on points, 3-2, to Long Jia, of China, in the opening round, ending her chance at a gold medal.

She still had a chance at a bronze medal, however. Due to a rule called "repechage," Miracle would have wrestled in a bronze medal bracket if Long Jia reached the gold medal round, but she lost in the quarterfinal.
Miracle went to Culver Academies, where she qualified for state through competition against boys. Since then, she's taken home a slew of wins, including three consecutive U.S. Open championships.
What other people are reading: