INDIANAPOLIS (WTHR) — The Indianapolis Colts took the AFC South lead on Sunday with a 30-23 win over the Texans.
It was all led by Jacoby Brissett's arm as he threw for 326 yards and four touchdowns.
"It just makes us more balanced and I think that's what we proved today — that we can throw the ball," Brissett said. "It was just a great day for us as a whole."
Brissett was 26 of 39 and had only one sack.
"It just says he's legit, he's the man," said coach Frank Reich. "We believed that from Day One and we've never wavered in our conviction or our faith in Jacoby. But he knows he's still got to prove it. He's still got to make plays to win this game and he did that today."
The Colts are now 4-2 as they prepare to play the Broncos in Indianapolis on Sunday.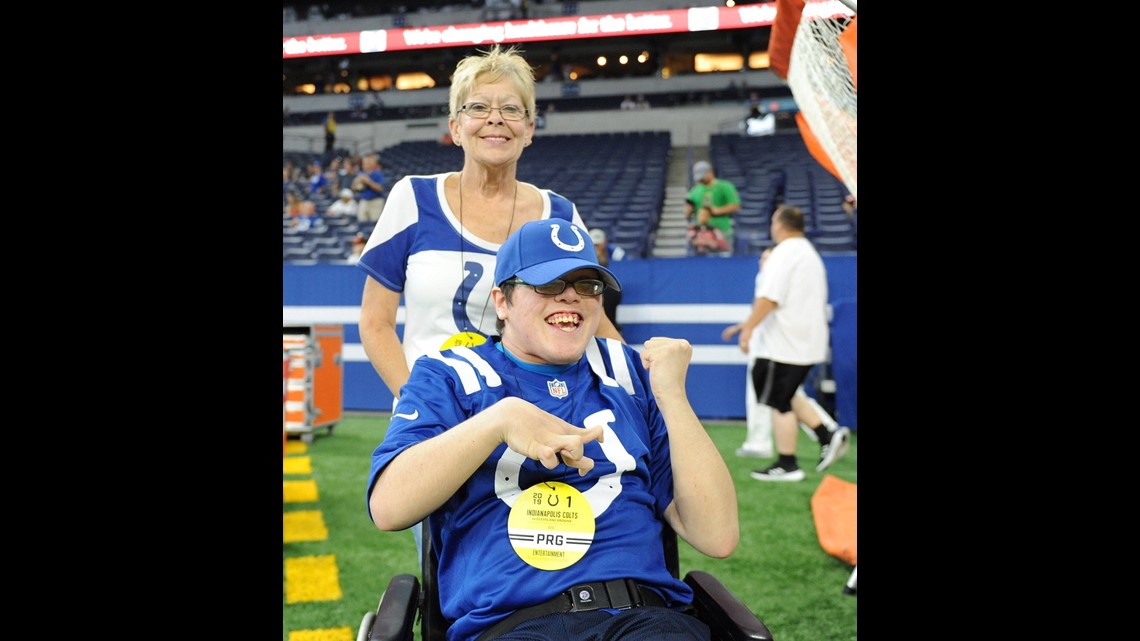 This week's "Riley Kid of the Week" is Jordan Knapp of Martinsville. A caring 16-year-old, Jordan has attended Camp Riley for nine years. He looks forward to camp every summer, especially waterskiing. After Jordan graduates from camp Riley next summer, he hopes to come back to camp as a counselor. Jordan has cerebral palsy and has been a patient at Riley Hospital for Children since birth. He loves playing Xbox and his favorite hobby is watching football. He says he that loves football so much, he may even know more than the coaches! Jordan is a high school junior and his favorite school subject is math. In the future, he would like to become a math teacher.