INDIANAPOLIS — The Indianapolis Colts' organized team activities continued on West 56th Street on Wednesday as reports came out surrounding a sports betting investigation involving Colts cornerback Isaiah Rodgers.
Rodgers did not practice with his teammates Wednesday, though neither the Colts nor the league have publicly identified Rodgers as the target of the investigation.
On Monday, the cornerback issued a statement on Twitter saying he made an "error in judgment." The post came hours after media reports linked him to the investigation.
"Addressing the current reports, I want to take full responsibility for my actions. I know I have made mistakes and I am willing to do whatever it takes to repair the situation," Rodgers wrote. "The last thing I ever wanted to do was be a distraction to the Colts organization, my coaches, and my teammates. I've let people down that I care about. I made an error in judgment and I am going to work hard to make sure that those mistakes are rectified through this process. It's an honor to play in the NFL and I have never taken that lightly. I am very sorry for all of this."
First-year head coach Shane Steichen addressed the media for the first time since the news spread detailing the investigation.
"I'm sure there will be questions about the gambling issue. All I'll say on that is, it's an ongoing investigation with the NFL right now. We are constantly — it's an ongoing process educating our players, educating our coaches on the situation. Beyond that, I will probably have no further comment going forward," Steichen said.
Steichen was adamant about keeping details of the investigation internal, noting, though, that the league recently met with the team to outline what you cannot do.
"The league does a good — they were actually in this week talking about the gambling stuff," Steichen said. "The league just comes in, they give their piece on it and what they talk about and how they handle it and what the players need to know and going forward in that matter. Like I said I'm not going to go into a lot of detail on that stuff, but that's where it's at."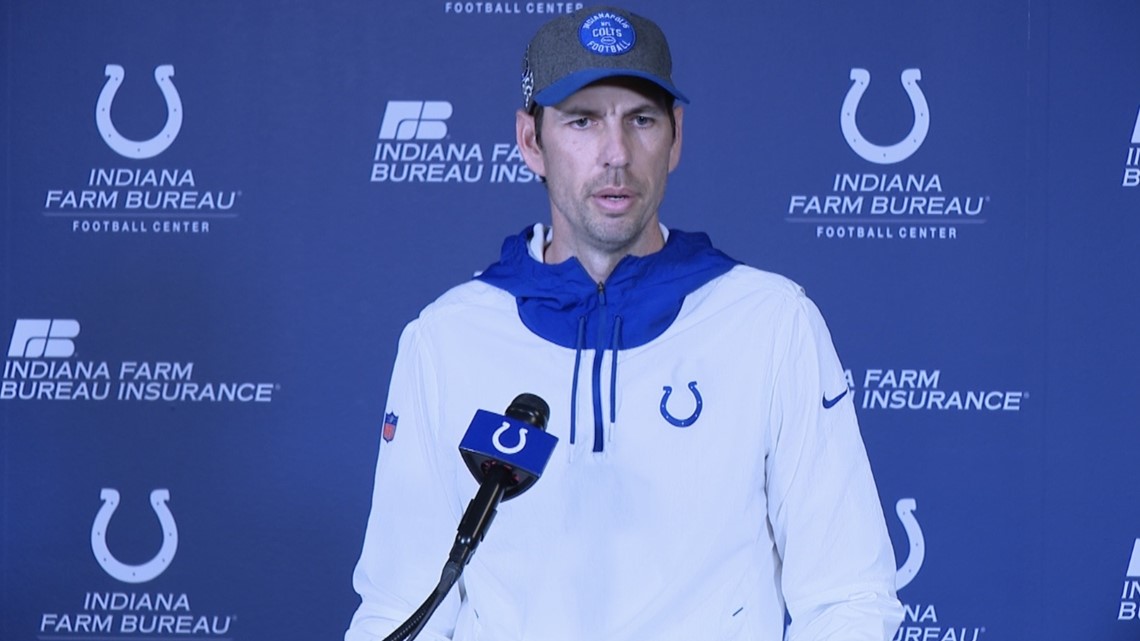 Colts linebacker E.J. Speed said he just stays away from gambling altogether. Echoing his head coach and saying the league is cut and dry on its expectations for teams and players.
"What I got from it is, 'Just don't gamble.' That's what I got from it," Speed said. "The last meeting made it apparent of the rules of what's right about gambling and what's wrong and what you're allowed to do and what you should. it's a hard topic to even speak on right now just because of how sensitive it is around the league. I would just encourage anybody right now to just not gamble. It's not worth it."
The NFL certainly does not take violations such as these lightly when it comes to players violating policies on sports betting and gambling as seen in the past. This is an ongoing investigation, so the punishment that awaits Rodgers remains to be seen.
Steichen would not say whether Rodgers will remain out until the matter is resolved.