INDIANAPOLIS — Jamari Thrash caught an 85-yard touchdown pass and Jawhar Jordan added a 25-yard scoring run in the first half, and Louisville made a late goal-line stand to preserve a 21-14 victory over Indiana on Saturday.
The Cardinals are 3-0 for the first time since 2016 after first-year coach Jeff Brohm earned his first win at Lucas Oil Stadium. He lost to Louisville, his alma mater, in his debut as Purdue's head coach and closed out his Boilermakers tenure with a loss Michigan in the Big Ten championship game.
But the Cardinals struggled to put this one away after taking a 21-0 halftime lead before Hoosiers coach Tom Allen changed the script.
Indiana started the second half by recovering an onside kick. Three plays later, new starting quarterback Tayven Jackson hooked up with Jaylin Lucas on a 30-yard TD pass — the first of Jackson's college career — to make it 21-7.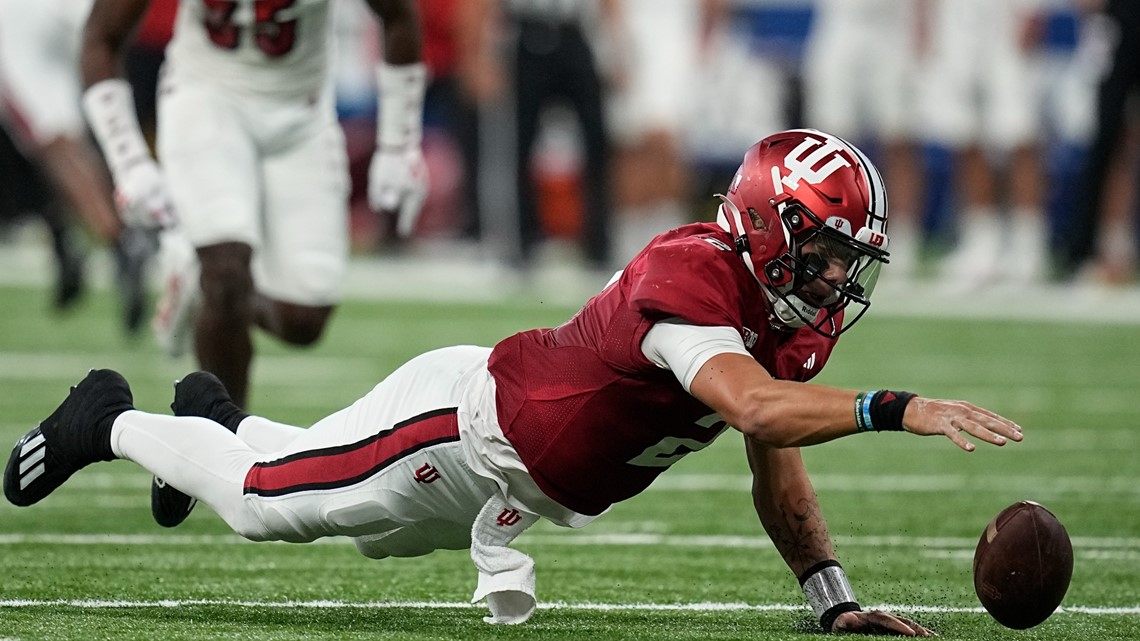 A failed fourth-down try stopped Indiana's next possession but after the Hoosiers' defense forced a three-and-out, Jackson deftly engineered a 97-yard drive, capping it with a 2-yard scoring run from Josh Henderson to cut the deficit to 21-14 with about one minute left in the third quarter.
Then, with less than five minutes to play, the Hoosiers (1-2) had fourth-and-goal from 18 inches away. Louisville linebacker Stanquan Clark stuffed Henderson in the backfield with 4:38 to play and the Cardinals ran out the clock.
Jack Plummer was 13 of 23 with 238 yards, one touchdown and one interception for the Cardinals. Thrash finished with four receptions for 159 yards, all in the first half, and Jordan carried 18 times for 139 yards. Maurice Turner also scored his first career TD in the first half.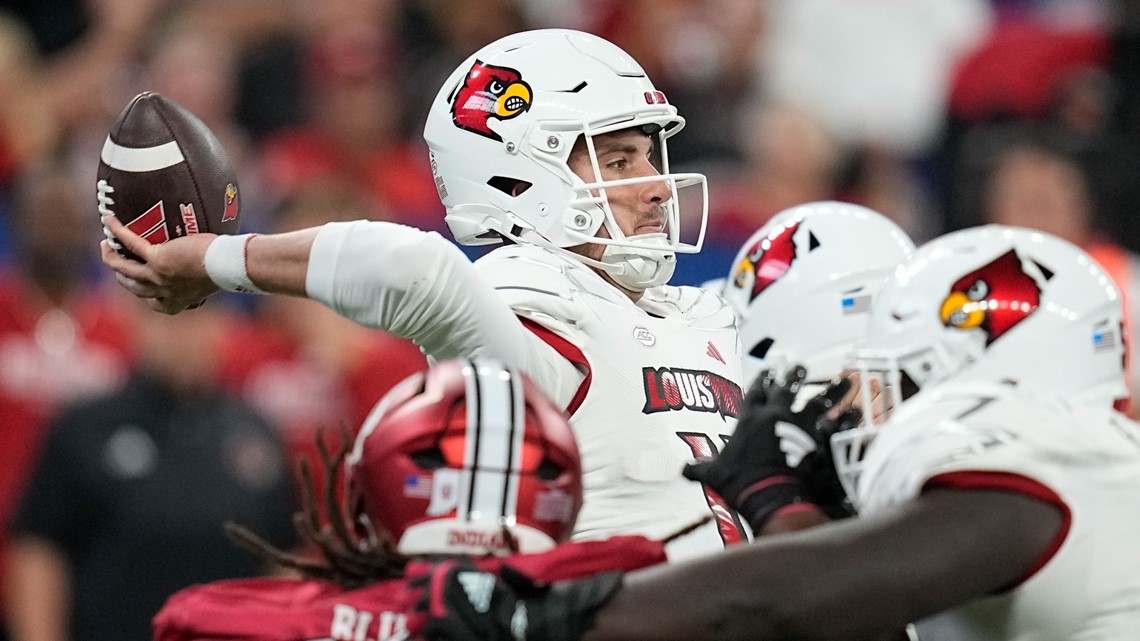 Jackson finished 24 of 34 with 299 yards, one TD and one interception just five days after Allen named the second-year quarterback the starter. Lucas had eight carries for 29 yards and 10 receptions for 98 yards.
THE TAKEAWAY
Louisville: It certainly wasn't pretty in the second half, but Brohm's players got the job done. While some may complain those three wins came against two lower-tier FBS teams — Georgia Tech and Indiana — and an overmatched FCS foe Murray State, Louisville is halfway to bowl-eligibility.
Indiana: While Jackson shined in the second half, giving the Hoosiers plenty to like, this loss may prove costly to the Hoosiers' bowl hopes. Indiana's best chance of reaching the postseason for the first time in three years was to sweep its non-conference opponents.
SHORT-HANDED
The Hoosiers were missing their top cornerback, Nic Toomer, and lost starting guard Max Longman in the first half. Longman went to the locker room with what appeared to be an injured right leg. He was replaced by Matthew Bedford, the usual right guard, who was listed as questionable before the game.
BY THE NUMBERS
Brohm improved to 5-1 all-time against Allen with the previous five meetings all coming in the Indiana-Purdue rivalry. The Cardinals also beat the Hoosiers for the first time in three tries.
UP NEXT
Louisville: Opens ACC play at home against Boston College next Saturday.
Indiana: Hosts Akron next Saturday in prime time.