ORLANDO, Fla. — Just last year, Brian Kelly was hired as LSU coach and watched as a depleted Tigers team, led by offensive line coach Brad Davis, lost to Kansas State in the Texas Bowl.
Kelly's view of the Tigers' bowl game will be much different this season, as he has led LSU to a nine-win season in his first year, but on the opposite side, incoming Purdue coach Ryan Walters finds himself in a similar situation.
He will watch as the Boilermakers, depleted by opt-outs and turnover, face the Tigers in the Citrus Bowl in Orlando, Florida, on Monday.
After Jeff Brohm left to become Louisville's coach, Brian Brohm, Jeff's younger brother and Purdue's offensive coordinator, will lead the Boilermakers in their first Citrus Bowl appearance before he joins his brother's coaching staff.
"Look, these games really show what your program is about," Kelly said. "These guys want to play, and that's the great part about it. The guys that are going to be out on that field want to be there and want to represent their universities and want to play the game in the right way. As coaches, that is all we want."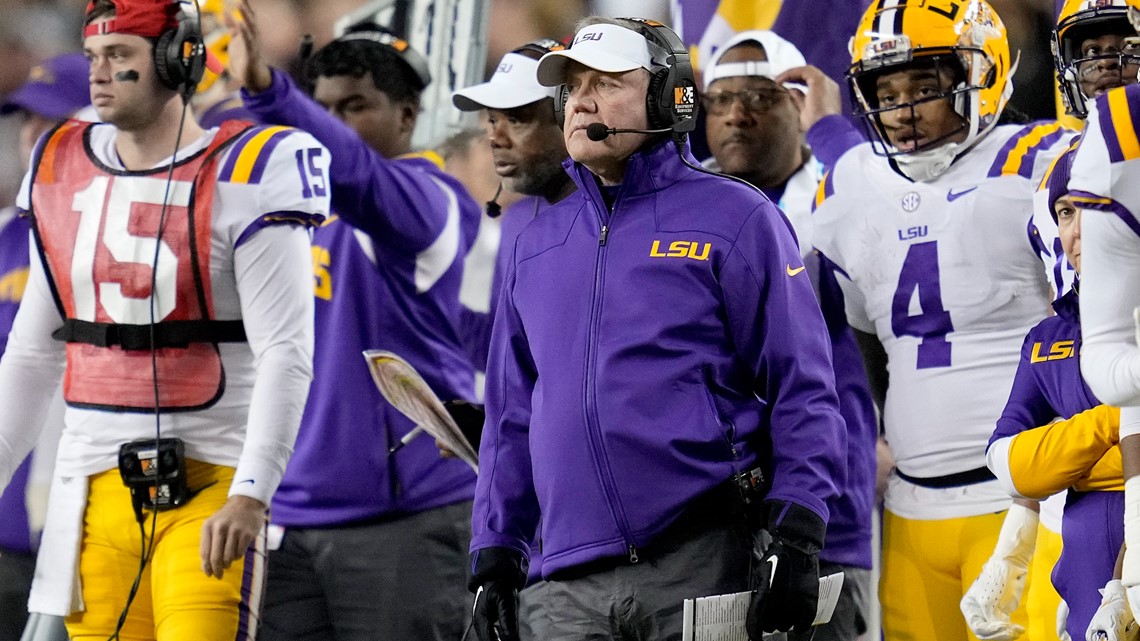 The Tigers, who played with 38 scholarship players and a wide receiver at quarterback in last year's bowl, will have their 2,700-yard passer Jayden Daniels at the helm and their leading receiver, Malik Nabers.
Daniels threw for 2,774 yards — 922 of which were against nonconference opponents — and 16 TDs with just three interceptions this season. He also led the Tigers with 818 yards rushing. Nabers had 854 yards receiving and 11 TDs.
The Tigers will be without star receiver Kayshon Boutte, who recently declared for the NFL draft.
"There is a lot of balls in the air at once, and you want to give your guys the best counsel as well, as to where they may go in the NFL draft," Kelly said. "We are trying to compile all that information for him while he is trying to make the best decision ... he made the best decision for him, and we support him 100%. We are excited for him. You know, he is ready. He will have a great career."
Purdue will be without starting quarterback Aidan O'Connell, who threw for 3,490 yards and 22 TDs but opted out of the bowl game to prepare for the draft.
Receiver Charlie Jones, who set a program record with 1,361 yard receiving on the season, tight end Payne Durham, cornerback Cory Trice and linebacker Jalen Graham also have opted out ahead of the draft.
"I think we have done a pretty good job of keeping that together," Brian Brohm said. "Once we figured out, who all was opting out and who is playing, put a great game plan ready and get these guys ready to go. The guys that are playing in this game. They are excited to play and they are ready to go and want to show what they can do."
A season's turnaround
Losses to start and end the 2021 season punctuated a disappointing 6-7 campaign for the Tigers last year, but one season after luring Kelly from Notre Dame, LSU won the SEC West with a 6-2 conference record and made it to the Southeastern Conference title game. The Tigers lost to No. 1 Georgia but put up 30 points against the Bulldogs' vaunted defense — more than any team had all season.
Veteran advice
"It's an honor to be back," Brees told reporters. "I couldn't be more excited to be around this team in particular, especially the journey they've had this year. As a former player … we all live and die with the team each and every year."
Brees played at Purdue from 1997-2000 and led the Boilermakers to their second Rose Bowl appearance, in 2000. He still leads in several Purdue career passing categories, including yards, completions, attempts and touchdowns.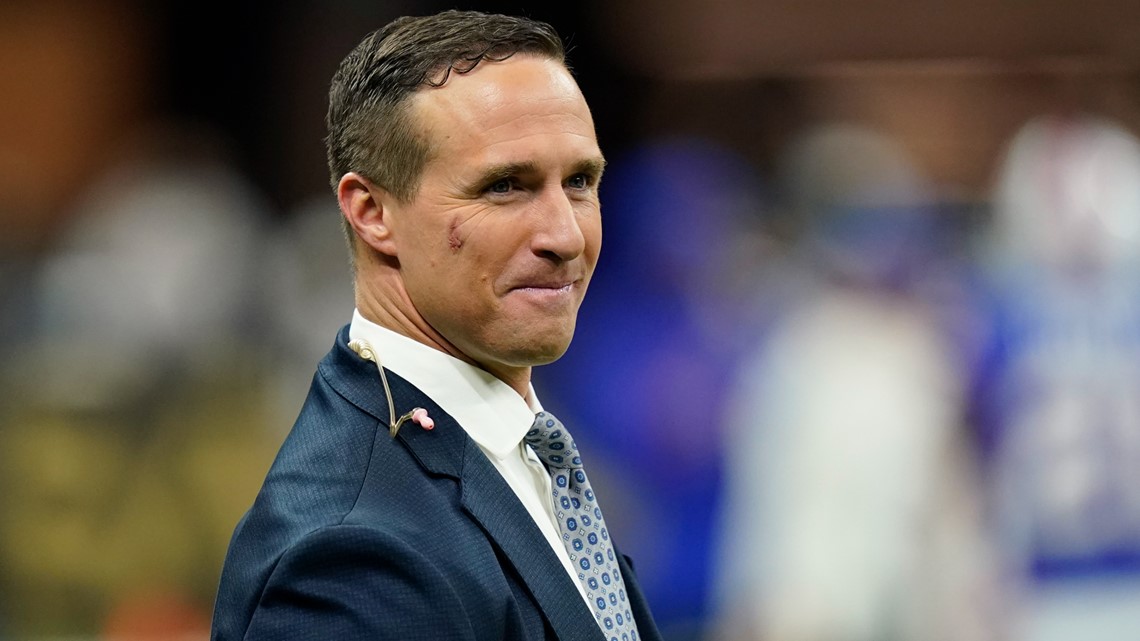 While LSU is the 15-point favorite, according to ESPN, the Boilermakers can't be counted out, with an 11-9 record in bowl games and winning four of their past six appearances.
If the Boilermakers win, the team will reach nine wins for the second consecutive season. The last time Purdue had back-to-back seasons with at least nine wins was in the late 1990s, when Brees was the starting quarterback under coach Joe Tiller.