INDIANAPOLIS — The NBA draft is fast approaching and the Indiana Pacers are gearing up for five picks in the first and second rounds.
During the franchise's sixth pre-draft workout ahead of the draft, a familiar name and Hoosier native was in attendance: Center Grove alum and Indiana Hoosiers star Trayce Jackson-Davis.
From Johnson County to Bloomington, Jackson-Davis has stood out everywhere he's been. Now with eyes toward a career in the NBA, he's happy the Hoosier State is a part of that journey.
"Indiana's just been my home for so long. Being back here, being able to be in your city, and your hometown, it's a blessing," Jackson-Davis said. "Being close to home, being able to see your family, and everything that comes with it. Honestly, it's just amazing to be here."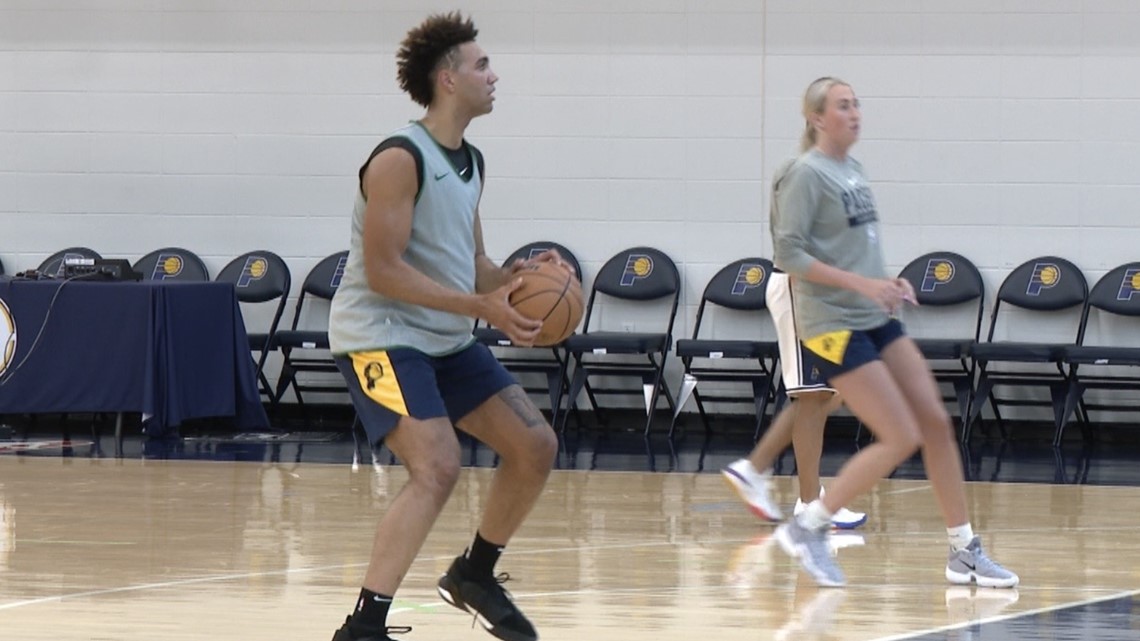 Jackson-Davis is familiar with the area and with the organization. His father, Dale Davis, played for the Pacers from 1991 to 2000, and again in 2005 as part of a 16-year NBA career.
"He was a really, really good player. He played here for a long, long time," Jackson-Davis said. "I was talking with one of the trainers and he said he had him back in the day, so there are still a lot of people who are still around. Overall, it's a great organization."
Jackson-Davis said he felt good about what he showcased in the Circle City, yet knows where he can improve.
"I just felt like I showed my ability to play basketball. I thought I hit shots. I drove hard to the rim. I played good defense. I passed the ball without turning it over and things of that nature. Just being a good teammate and everything that comes with it," Jackson-Davis said. "I've been in Los Angeles working on my game, working on my three-point shot, and it's something that I showcase in these workouts, and the hard work that I've put in is paying off. I've been able to shoot threes and hit them in live segments, and that's something that I'll have to do at the next level."
A high-level player with a unique game, likening his style and impact to others with similar size and skillsets.
"Overall, I just have to be a basketball player. Whether I play small-ball five, whether I play four, I just have to be able to guard positions out on the floor and do my job on offense, whatever the coach wants me to do. That's a big thing for me as a basketball player is showing my IQ, my ability, and everything that comes with it," Jackson-Davis said.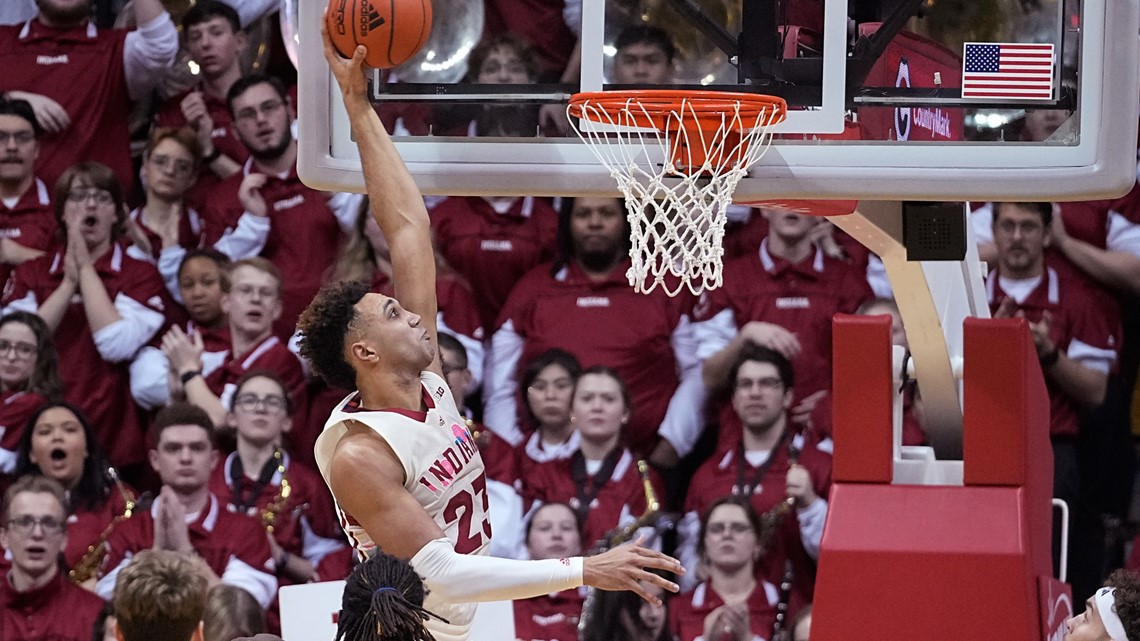 "There are a few players that I can see myself having similar roles to," he continued. "Someone like Domantas Sabonis, who actually played here. He does a lot of things. He's a left-handed player, but he can pass the ball really well. Draymond Green is someone - high IQ player who can pass the ball really well. Players like that, honestly. I feel like I can play a small-ball five role or four, either or, but I feel like I'm really good and can pass the ball."
Obviously, Jackson-Davis has played his whole basketball career in the state of Indiana, and certainly the Pacers are positioned well to get him if they so choose. Jackson-Davis is projected by many outlets as a late-first round to early-second round pick. With the Pacers having overall picks 26, 29, and 32, it surely could be a match made in heaven.