SPEEDWAY, Ind. — Any trip to the Indianapolis Motor Speedway is memorable, but one thing a guy will never forget is the urinal troughs in the bathrooms.
The IMS is commemorating those awkward moments with a special edition "IMS Urinal Trough T-Shirt." The orange shirts feature a sketch of the infamous troughs with Indianapolis Motor Speedway wording and logo.
The bathrooms were painted and modernized over the last year. The old urinal troughs were ripped out... and then replaced with new troughs.
"People were concerned about the troughs. It was part of the Indianapolis experience." said Doug Boles, IMS President. "It is really part of the experience for a lot of folks. It is hard to believe."
Matt Macoleni was 6 years old when he went to his only 500. That was 26 years ago.
"I remember the troughs. I remember the troughs," he laughed.
It's definitely only a guy thing. On race day standing shoulder to shoulder, feeling relaxed and relieved as you hang out with 50 people you don't know.
Mark White knows. He's been to 29 races.
"You come here for the nostalgia and seeing things that have been here since the 30's, 40's 50's," he said. "It's exciting to see them."
Boles said he got calls from race fans who wanted to buy the old troughs. He came up with the idea of honoring the lowly trough with its own shirt. Even IMS owner Roger Penske liked it.
"It took a little bit of time to get Roger to get a smile on his face," Boles explained. "But as soon as I saw that smile, I was off and running."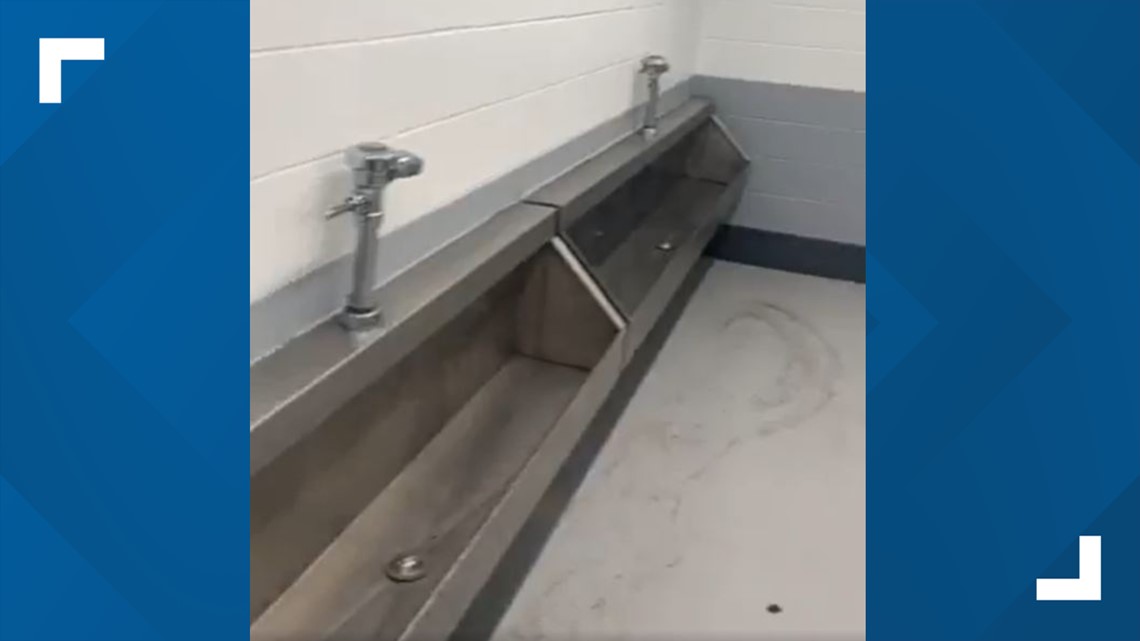 The bathrooms are only part of $15 million worth of improvements for fans. There is a grander entryway, dozens of new video boards, better cell phone service and lots of new paint and polish.
"I think it is going to make people feel more comfortable. Watching he race will be easier and more fun," Boles said.