BLOOMINGTON, Ind. — The mother of an IU football player is pleading with everyone to take the coronavirus seriously as her son battles serious health problems from COVID-19.
Feeney was all-state three times and won two state titles at Christian Brothers College High School in St. Louis, Missouri.
But three weeks after reporting to Bloomington this summer for workouts with the IU football team, his mother says Feeney, in otherwise perfect health and great condition, tested positive for COVID-19 and had to go to the hospital emergency department with breathing issues.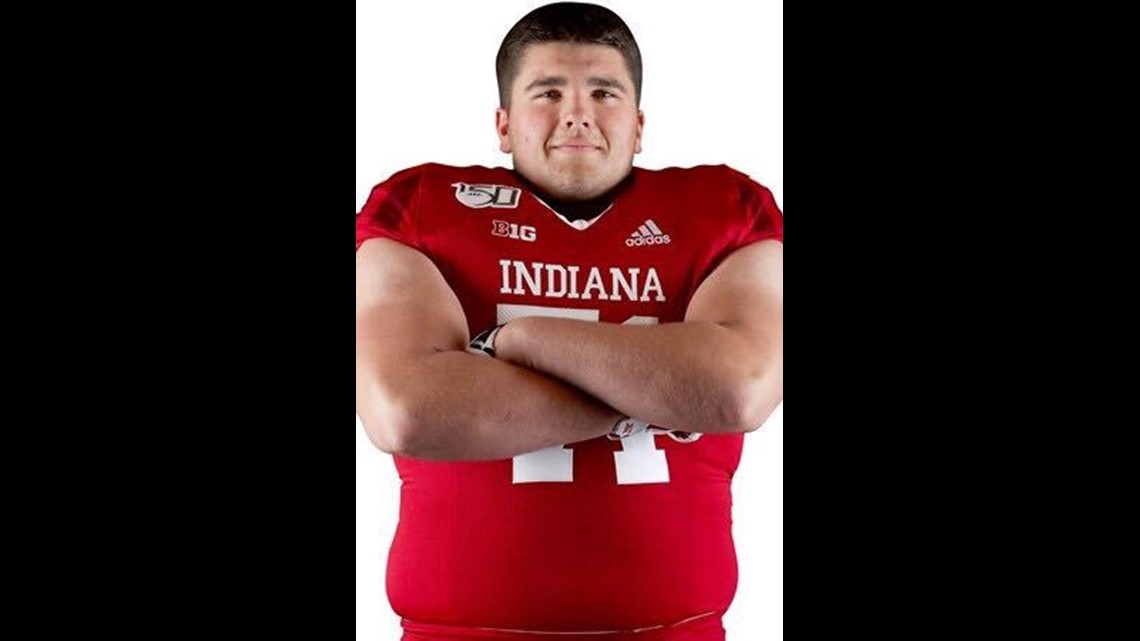 Rucker said her son has been through "14 days of hell" battling COVID-19 and is still experiencing symptoms. She says blood work is now indicating additional problems and possible heart issues.
Rucker wrote in her Facebook post, "Even if your sons' schools do everything right to protect them, they CAN'T PROTECT THEM!! I pray my son recovers from this horrible virus and can lead a healthy normal life!! Football does not really matter when your child's health is in jeopardy!! "
Rucker said her son gave her permission to share his story to plead with her friends:
"PLEASE take this serious and wear a mask, exercise social distancing and realize by wearing a mask you could be helping protect those that you love! PLEASE."