CLEVELAND (WTHR) - For Nate McMillan, life is all about creating moments. It's about creating moments that leave indelible impressions in the mind's eye, forever moments that provide a lifetime's worth of memories. The Indiana Pacers tried to create that moment Sunday afternoon, tried to finish the job of shocking the world, as Victor Oladipo said before this purportedly one-sided playoff series began.
In the end, though, the Pacers didn't have their moment because there is nobody in basketball – nobody in sports – who seizes a moment quite like LeBron James, who once again put his very ordinary teammates on his back and carried them into the second round. With the season on the line and with media wondering if this might be James' last home game ever in Cleveland, James completely controlled matters, finishing with 45 points, nine rebounds, seven assists and four steals despite dealing with late-game leg cramps. He now has two of the five highest-scoring Game 7's in playoff history, and finished this series averaging 34.4 points, 10.1 rebounds and 7.7 assists.
This was the fifth time the Pacers have run into James in the playoffs, and the fifth time The King came out on top.
Had enough of him yet, Pacers faithful?
"Guy's got a Lamborghini motor,'' Tristan Thompson said of James. "It's unreal; crazy, especially in year 15. Jeez.''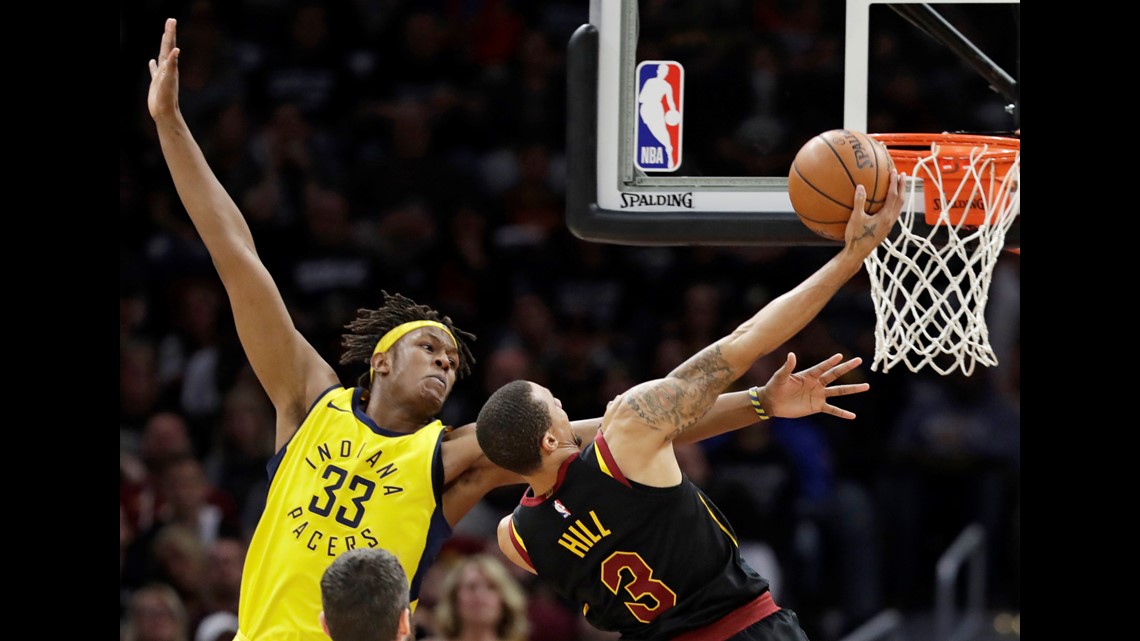 Once again, the Pacers had their chances, just as they had a chance in Game 2 when Victor Oladipo missed a would-be game-tying three in the final second…just as they had a chance in Game 4 when they had a two games to one lead…just as they had a chance in Game 5 before James created another memory, nailing a straightaway 3-pointer at the buzzer. Again, in Game 7, they had a chance; James left the court and went to the locker room with leg cramps late in the third quarter and remained there through the first 3 ½ minutes of the fourth.
And then something strange happened. A one-point deficit turned into a 7-point deficit, with James' much-maligned supporting cast playing its best basketball of this series. During that stretch, the Cavs outscored the Pacers, 11-5, and it surely felt like a golden opportunity had been irrevocably squandered.
"Yeah, you go back, that was a big point in the game, and we didn't take advantage,'' Thaddeus Young said. "We had some bad possessions, had some turnovers and missed our shots. It seemed like the whole game, we'd get within two, they'd make a play. We'd get it to three, they'd make a play. Four points, they'd make a play. Give them credit.''
And give Cavaliers' coach Tyronn Lue credit for taking a massive Game 7 risk that paid off beautifully. Here in the home of rock 'n roll, Lue spun a golden oldie in Game 7, rescuing Tristan Thompson from perpetual bench duty and starting him in the Cavs' biggest game of the year so far. All Thompson did was finish with 15 points and 12 rebounds while pushing around Myles Turner and dominating near the basket.
"I just think with it being Game 7, just go with the guys who have been here and been through it all,'' Lue said. "They know what it takes.''
The Pacers lost this game, this series, but it felt like something significant was won this season. Indianapolis truly felt like a Pacers' town again for the first time in too long. This team of castoffs and misfits won the town's heart as they over-achieved on their way to 48 regular-season victories and then pushed the Cavaliers to seven bruising games. This was a special season, but best of all, it's only the beginning. The Pacers now have a compelling young foundation, led by Oladipo, supported by Domantas Sabonis and Turner. They did things this year that nobody, and I mean NOBODY, had a right to expect was possible.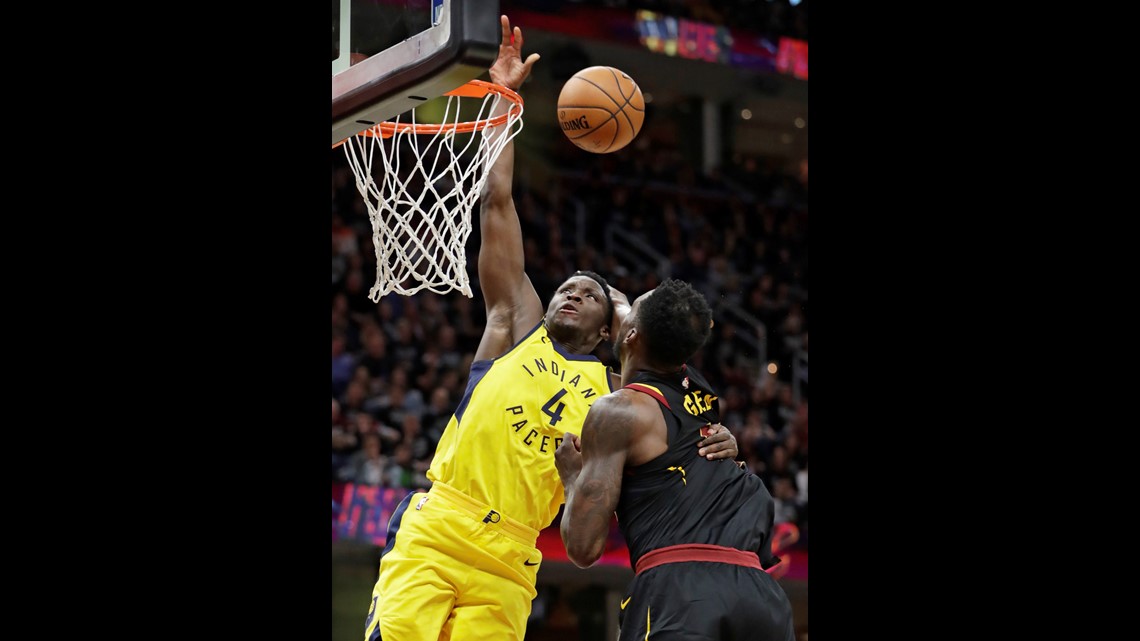 "If y'all don't respect the Indiana Pacers now, I have no respect for you,'' Oladipo said. "That's just how I feel. Nobody thought we would be here, not one person, except the guys in the locker room. I feel like we've earned our respect from everyone…
"Unfortunately, it ended a little sour but I wouldn't trade this year for anything or those men in that locker room for anyone. It's been a phenomenal year. I left it all out there. We left it all out there. It's one of the best locker rooms, if not THE best locker room, I've ever been a part of. It was an honor to play alongside those gentlemen and I look forward to growing with them in the future.''
Just minutes after the end of the game, Oladipo texted his trainer:
I'm ready to take it to another level.
I asked Oladipo at the press conference if he might take some time away from the game, relax, enjoy what he and the team accomplished this season.
"I don't know how to take time off,'' he said. "I had somebody tell me to take a break and enjoy life. This IS my life. I haven't even scratched the surface of what I can do. That's just me being honest.''
To beat the best player in the game, you've got to play your best and you've got to do it four times. Many have tried, many have failed. Fans will rail against the officiating – what's new? – but in Game 7, the Pacers didn't get much production from Bojan Bogdanovic or Turner. They got outrebounded. They rarely got out in transition. It felt like they were walking uphill against a stiff wind all afternoon.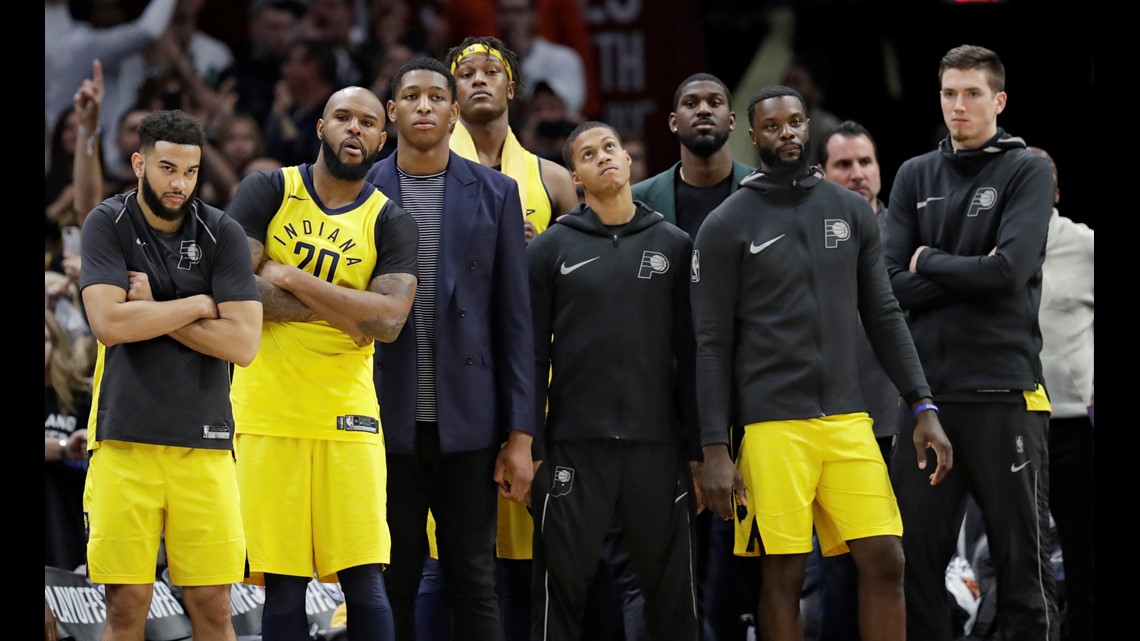 And then came James, the greatest closer in the game and one of the best who's ever lived. There is no shame in losing to the very best; there is only shame in not trying. And the Pacers vowed from the very start that coming close was not going to be good enough, that they were in this to win this. And damned if they didn't nearly pull it off. The four losses in this series? By a combined 14 points. Fourteen.
"It's been an absolute joy to work with this team,'' McMillan said.
It's been an absolute joy to watch them, to see them grow, to witness the start of something very special in Indiana. Their time will come. There will be changes, some upgrades, but a foundation has been established, and it's been established after a season when the Pacers were not expected to do anything more than simply show up.
"Kudos and a big shout-out to the Indiana Pacers,'' James said. "They were tough. A tough team. They have the head of the snake in Vic (Oladipo); unbelievable jump from last year to this year. I mean, we all saw it, why he's a franchise-caliber player. Everybody on down, they've just got a well-rounded team and they definitely pushed us to the brink, basically.''
There will be Pacers' moments, the kind McMillan described. Just not yet. Just not while James is around.