Ricky Calloway knows what people are saying about former IU teammate Todd Jadlow's allegations of physical and emotional abuse at Bob Knight's hands. He knows they are calling Jadlow soft, a liar, a recovering drug addict and alcoholic who is simply trying to sell copies of his new book, "Jadlow: On The Rebound."
He also knows that on Monday morning, four former and current members of the IU basketball team's medical staff denied that Knight subjected his players to the abuse that Jadlow alleges. "Todd Jadlow's comments went far beyond the truth," they wrote in a letter signed by Drs. Larry Rink, Brad Bomba and Steve Ahlfeld along with long-time trainer Tim Garl. "We never witnessed the grabbing of players' genitals or the closed-fist punch in the head of a player by Bob Knight. Additionally, no player ever reported to us of seeing or being subjected to such action."
Calloway knows this, sees and hears this, and he is dumbfounded.
"Everything I read in the excerpts (about Knight's abuse), it's all true," Calloway said in a phone interview from Houston. He played at IU from 1985-1988 before transferring to Kansas. "Like I told Todd, I commend him for speaking out and telling the truth because a lot of people don't want to hear the truth. I didn't expect anybody to confirm anything but it's documented all the way back to the stuff that happened to Neil Reed (a choking incident that occurred in 1997 and was revealed in 2000).
"I remember when (the Reed choking incident) happened, I felt so bad for him, I found his number and called him. I told him that he wasn't alone, that he needed to keep his head up and get on with his life. The guy was getting death threats for coming out against the program.
"I was there when all this (the Jadlow allegations) happened. It's all definitely true, the physical abuse, the mental abuse. He never put his hands on me, but I've seen him slap players, seen him punch players, seen him kick players out of the gym when it's two degrees outside. I saw him hit Jadlow in the back of the head. The clipboard over Todd's head, absolutely, he sure did. I saw him punch Daryl (Thomas), punch Steve (Alford) in the stomach. I could go on."
"That Daryl thing, he slapped Daryl in the face really hard, and then I think he realized he hit him too hard, so he says to Daryl, 'All right, be a man, hit me back, hit me back.' Daryl didn't do anything. So when it ended and the coaches left the locker room, we were like, 'Man, Daryl, he gave you an opportunity to take a shot and him and you didn't?'"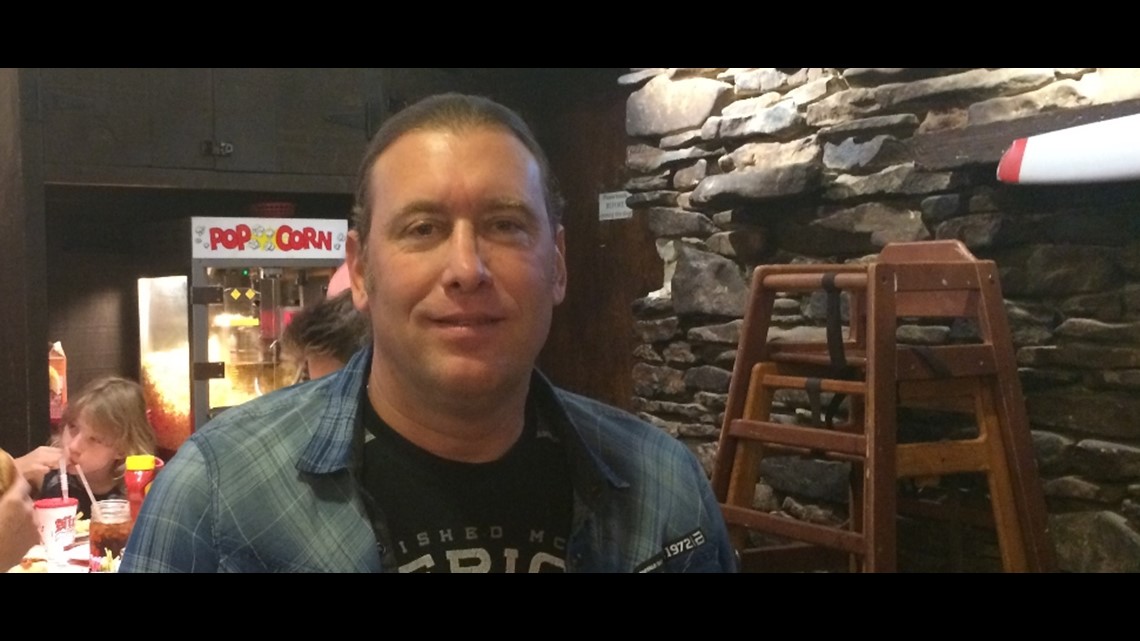 The issue of whether Knight squeezed players' testicles has become something of a semantic question mark. In the book, Jadlow and co-author Tom Brew say that Knight grabbed players by the groin and squeezed. In my recent column, I wrote testicles because if you're going to grab somebody by the groin and squeeze, that means to me the whole male package was involved.
If that was a misrepresentation, that's my fault.
So let's just say that Knight simply grabbed players by the groin muscles and not the testicles; does that make it any less reprehensible? He put his hands on players, period. Did it routinely.
"I would see him grab guys by the groin all the time," Calloway said. "All the time."
Calloway had heard that Knight was tough on players before he ever set foot on campus. But he was impressed by Knight during the coach's visit to his family home. This was one of the few coaches who looked him in the eye and spoke to him directly rather than attempting to sell his family. This was one of the few coaches who didn't come with offers of money or other perks, which happened routinely with other coaches. He was impressed by this, too: He told Calloway he wouldn't make any promises to him about playing time, that he had to earn every minute he got on the court.
Calloway wanted to the challenge of playing for one of the most demanding and successful coaches in the history of college basketball.
Once he arrived on campus, though, he says he was shocked by what he saw and what he heard.
Why, I wondered, did players put up with it?
"Because you have impressionable young kids," Calloway said. "We're playing major college sports, a very lucrative thing. And a lot of guys, he comes into your living room with your parents and tells them, 'I'm taking your son in and I'm going to be a father figure to him.' And you want to impress him so much because you looked up to him, because of the figure he was – plus, you want to keep playing. It's a lot like being a battered person; you put up with a lot of stuff. You figure you can't speak out about it, you can't say anything. So you put up with it. We just thought that was the way it was. We didn't know any better."
Even now, Jadlow professes a real love for Knight despite the abuse he encountered. It's the reason why Jadlow didn't come to a 2011 reunion for the 1987 NCAA championship team; Knight wasn't going, so out of respect, Jadlow didn't go either.
"I remember asking Todd why, and he said, 'I did it out of respect for coach, I love coach and told him I wouldn't go'," Calloway said. "And I told him, 'Regardless of all the stuff that happened, we're all bonded together for what we accomplished and what we had to go through. Whether Knight was there (at the reunion) or not, it doesn't diminish what we did together as a team. As player, we all stuck together. We got to the point where we wanted to win in spite of him. 'Let's win for us, not for him. (Bleep) him. For us.'"
Calloway feels for Jadlow, not only for what he endured in Bloomington, but for his difficult journey back from drug addiction, alcoholism and incarceration. He's been told that Jadlow was critical of him in the book – Jadlow wrote that Calloway created racial tension and a racial divide within the team – but he doesn't care. He wants people to know the truth. So he will defend him and will corroborate everything he's read in the Knight-related excerpts from the book.
"Only because I know what we all had to go through," Calloway said. "Regardless of how Todd feels about me, I know what happened. Whatever he said about me, look, I was a kid back then, I'm 50 years old now so it's all irrelevant. But I will not deny what I know just because Todd (was critical of me) in the book.
"He's telling the truth. And so I am I."