INDIANAPOLIS (WTHR) - Sunday was supposed to be a day of celebration for the National Football League. Instead, the league, and more specifically the Indianapolis Colts family, is mourning.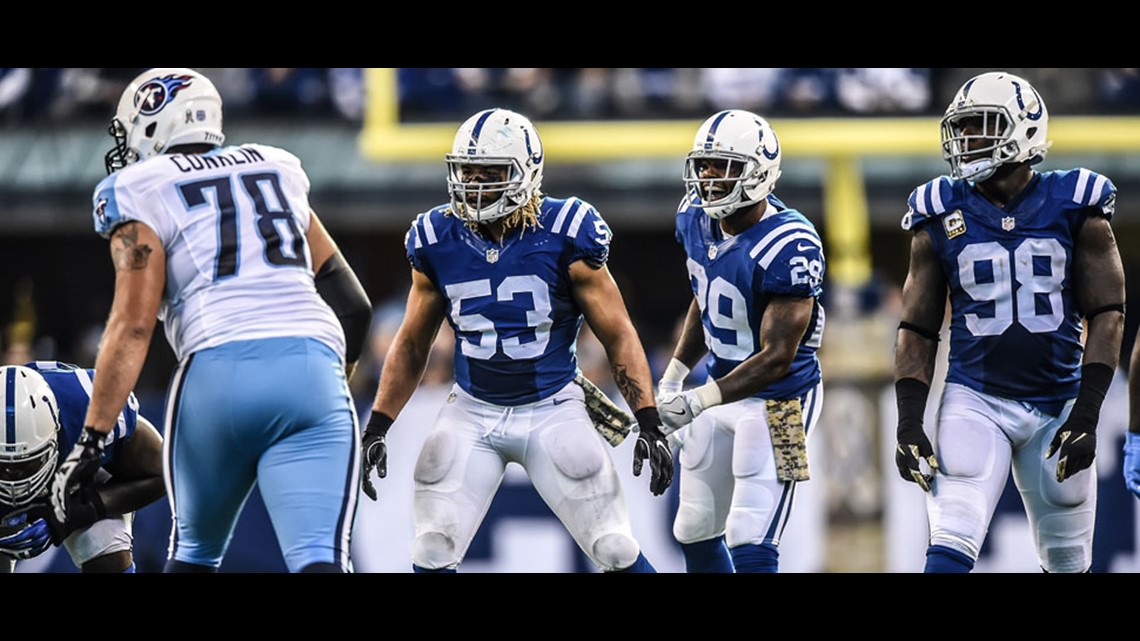 As you surely know by now, Colts linebacker Edwin Jackson and another man, Jeffrey Monroe of Avon, were struck and killed by a suspected drunk driver early Sunday morning along the westbound lanes of I-70, near Holt Road.
According to investigators, Monroe, a ride-sharing operator, pulled off to the side of the road to assist Jackson, who had become ill. Shortly thereafter, the two men were struck and killed as another driver swerved into the emergency lane, striking and killing both men.
I wish I could share some deep insights regarding Jackson, who teammates nicknamed "Pound Cake,'' but I can't recall more than two or three interviews with him during his time in Indianapolis. What I can remember is how he had this inspirational way about him. The Colts could be falling to pieces, losers of several straight, and Jackson was always the lift-you-up player, someone who truly appreciated his opportunity to play football and play for the Colts.
Pat McAfee, the former punter, had this to say about his ex-teammate on Twitter:
"Just learned about the passing of one of my favorite teammates. Always happy, always uplifting, always humble. He was a true shining light on this earth. Such an incredibly sad day for anybody who had ever been lucky enough to be around or befriend Edwin Jackson. RIP, Ed. Damn.''
Jackson, who was born and raised in Atlanta, attended Georgia Southern University. He signed with the Arizona Cardinals in 2015 as an undrafted free agent, but was cut after the preseason. He joined the Colts practice squad Dec. 8, 2015, was briefly released and then re-signed in January.
Then, in 2016, he played in all 16 Colts games, starting eight games and finishing with 66 tackles.
He was expected to be a backup inside linebacker in 2017, but was injured and was put on injured reserve Sept. 2.
Shortly after the terrible news broke, the Colts released the following statement:
"We were heartbroken to hear the news of Edwin Jackson's passing. Edwin was loved by all in the Colts organization. We admired his outgoing personality, competitive spirit and hard-working mentality. He was well-respected among all with whom he cross paths, and he will be greatly missed in our locker room and throughout our entire organization. We also understand that another person lost his life in the accident, only adding to our sorrow on this day. We are shocked and saddened by this tragedy, and our thoughts and prayers are with the families of both men during this difficult time.''