INDIANAPOLIS — As expected, 13News confirmed Thursday that the Big Ten Conference is moving its men's basketball tournament from Chicago to Indianapolis next month, joining the women's league tournament and the entire NCAA Tournament in the Circle City.
The Big Ten is expected to officially announce the change of venue Friday morning.
The conference has been exploring the details to move the men's tournament from Chicago's United Center to Indianapolis for months. The games are scheduled from Wednesday, March 10 through Sunday, March 14.
The Big Ten Women's Basketball Tournament was already scheduled for Bankers Life Fieldhouse from March 9-13.
It's not known if - or how many - fans will be allowed to attend the men's tournament, which will be held at Lucas Oil Stadium. Ultimately, that decision rests with Marion County Health Director Dr. Virginia Caine and the number of COVID cases.
Either way, restaurants and bars are hoping for a boost.
Steve Geisler, who owns Tavern on South, a half-block from Lucas Oil Stadium, said, "whether it's camera folks, sports staff, whoever is over there, they will still need lot of people in there to pull off an event like these."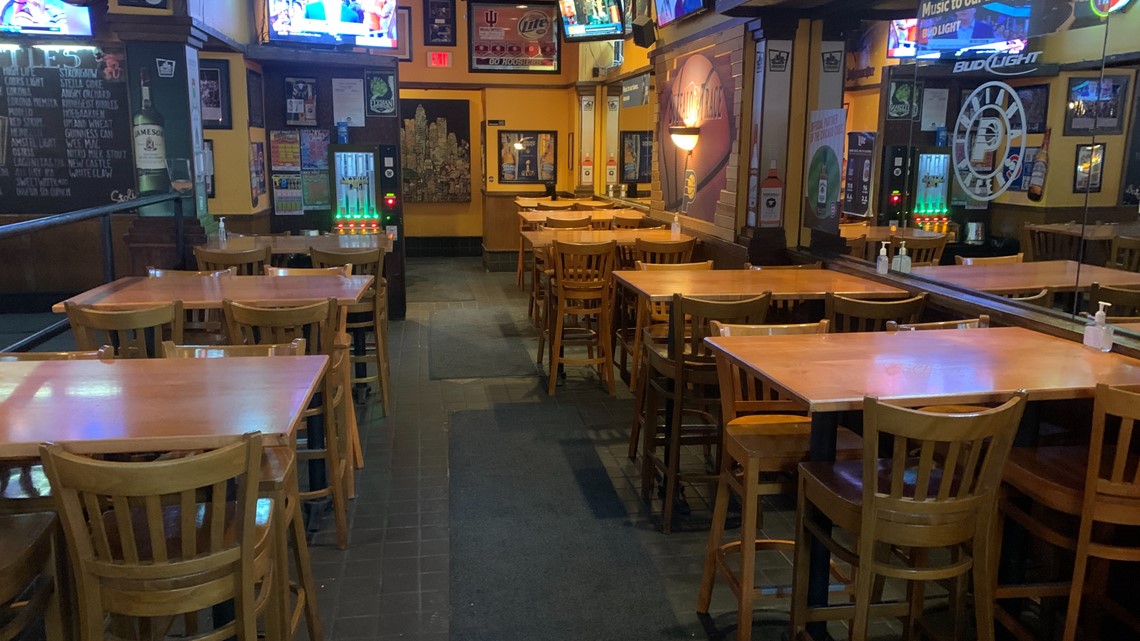 Tom Sutton, owner of Coaches Tavern, agrees, "There's still a boost, we'll still have people out and about."
Sutton said he's "super excited," just not sure what to plan for.
"We're kind of waiting on Dr. Caine to speak on what is allowed before ordering and hiring extra personnel," he said.
Jason Stellema, who owns the Pavilion at Pan Am, is in the same boat. His event center is now capped at 25 percent capacity - or 700 people. He said there's currently one private March Madness event booked at his venue. He's hoping for more, but said it's hard to plan without knowing what the restrictions will be.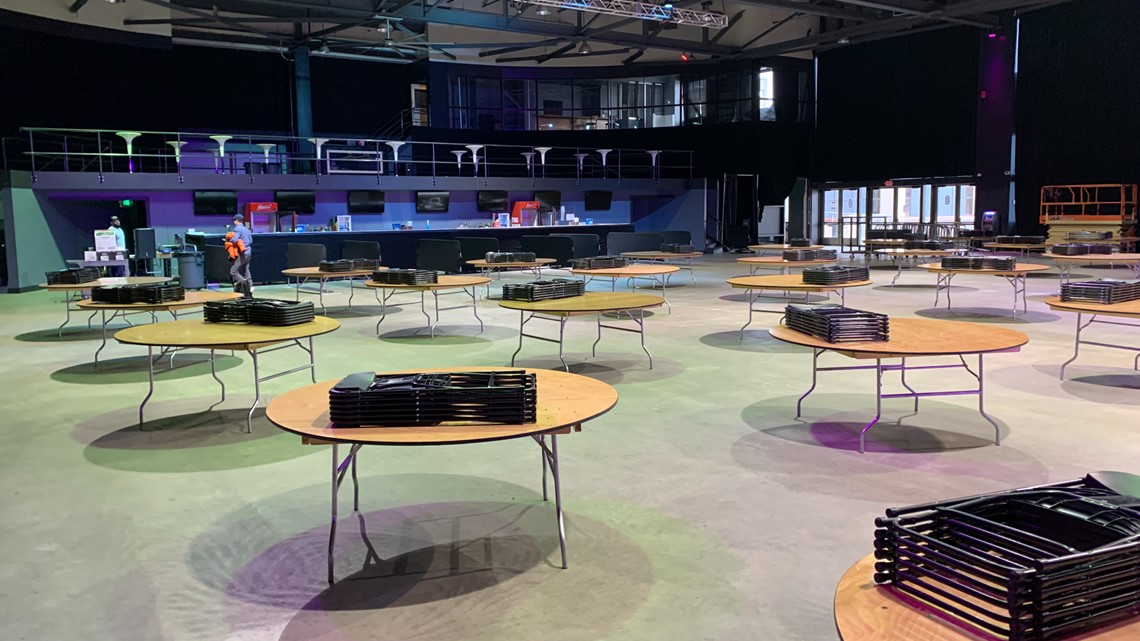 What's not hard? Finding workers.
"We have a ton of people hungry and ready to come back to work. They're simply at home waiting for a call, so that's not an issue for us," Stellema said.