SPEEDWAY, Ind. — The Indianapolis 500 is an experience – from the sights to the sounds and even the smells. Now you can keep the ambiance glowing all year round thanks to Porten's on 15th, a small candle company that's just a stone's throw from Turn One.
Michele Porten sat down with 13Inside Track host Laura Steele to share her story.
Porten worked as a nurse for more than two decades at a small, west side hospital. She decided to retire a few years ago.
"After 25 years, I had some life events, things that happened. My father passed away. My mother had health problems. My father-in-law was having health problems," Porten said. "So, I decided I needed a little change, and I needed to help them out."
Porten's father-in-law later passed away, and she and her husband moved into and renovated his childhood home.
"They bought the house in 1978. We always parked here, all the family always parked here for the month of May, so we couldn't bear to sell it and see somebody else take the house, so we moved into the house," Porten said.
"We always had a love for burning candles. We always burn candles in our home, and we started off as a hobby just doing the candles, and then we toyed around with starting a company," Porten said. "And when COVID hit, couldn't go anywhere, do anything, you know, everybody was kind of locked down in their home, so we decided, are we going to go for it, decided to go for it."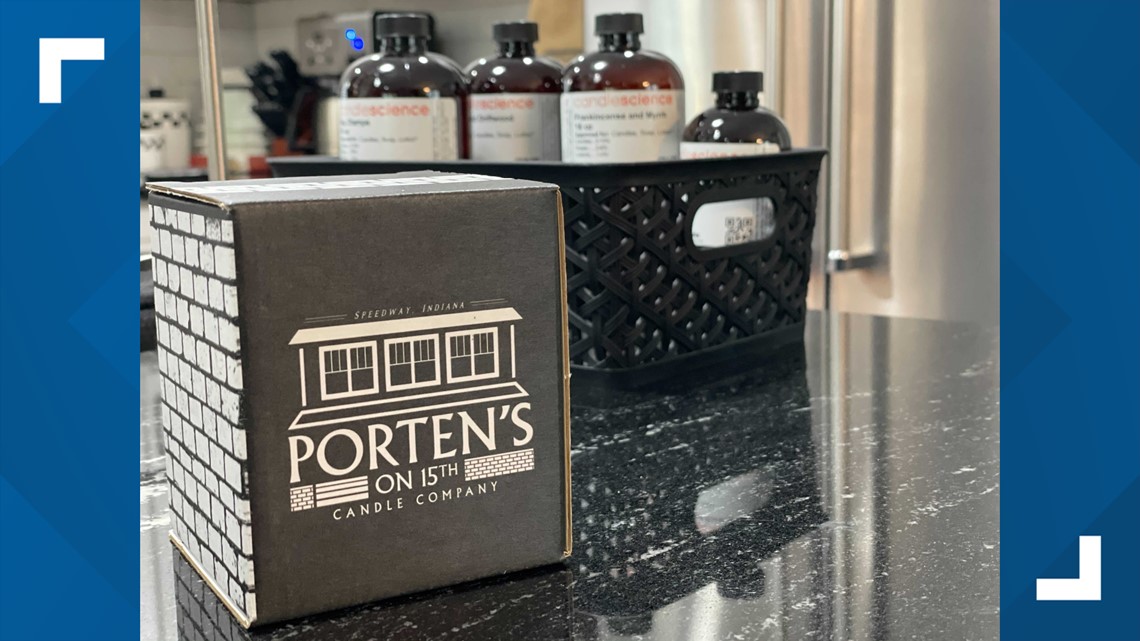 Their signature scent? Race Day. Porten said when they became a company, it was one of the first scents they came up with.
"The Race Day candle is a fresh cut grass scent. Everybody loves Race Day, but fresh cut grass, you know, it's the month of May, everybody's out mowing the grass. People are parking in people's grass during the month of May in the Coke Lot, people are parking in the Coke Lot. So I just thought, 'You know what, what better scent to capture the month of May and Race Day with?'"
Porten's on 15th has nearly 20 other scents, including one dedicated to Main Street in Speedway called Main Street Strudel.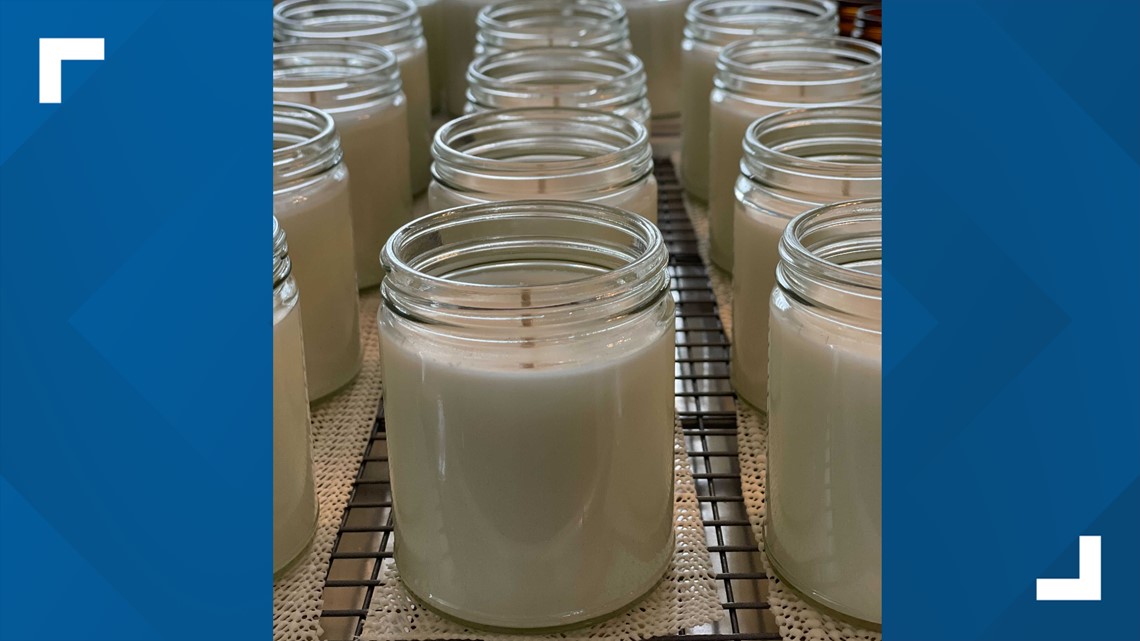 Porten says her favorite thing to do is light a Race Day candle, sit on her front porch with her husband and listen to the sounds coming from IMS.
"It's awesome, especially when the sun goes down, it's a little dusk, get all the candles going. It's so much fun sitting out here. We can hear the cars going around during the whole month of May," Porten said. "And to be able to sit here on the porch of my husband's childhood home that he grew up in, so it is a lot of memories over the years, and there's nothing better."