JACKSONVILLE, Fla. (WTHR) — A 12-year-old and his father received the baseball experience of a lifetime.
Joshua "Junior" Ribeiro and his father, Joshua Ribeiro Sr., were the only two fans in attendance at Tuesday's Double-A baseball game between the Jumbo Shrimp and the Pensacola Blue Wahoos.
Junior is battling a rare form of cancer known as acute lymphoblastic leukemia (ALL), so the Jumbo Shrimp teamed up with Dreams Come True, a Jacksonville-based wish granting charity which provides joyful experiences to children with life-threatening illnesses.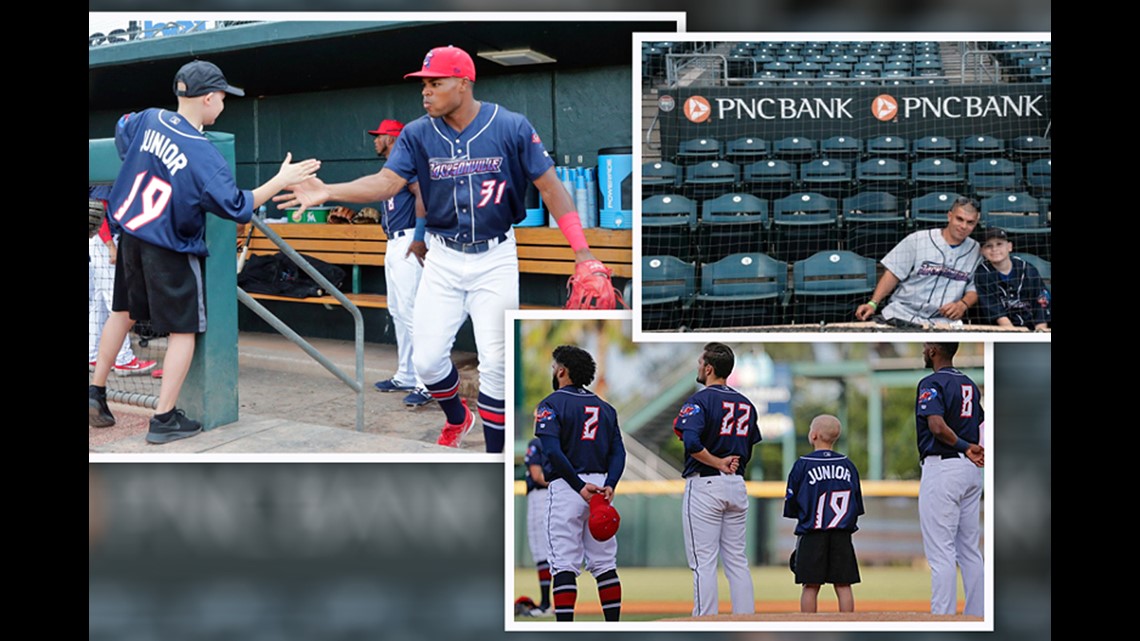 And don't think they skipped all of the extra fun while at baseball games - Junior threw out the first pitch and acquired six foul balls, two broken bats, and eight t-shirts as part of a t-shirt toss to the empty stands.
"At one point there was a foul ball down the right field line. With no one else there, he ran across the stadium to get it. Just absolutely loving it," Jumbo Shrimp director of promotions David Ratz told MILB.com. "To be 100 percent honest, when I saw him going for the foul ball, I broke down in tears. Cancer has definitely touched my family, so it was so great to see a kid that happy with everything else going on in his life."
The Jumbo Shrimp held a tailgate party for dozens of other fans outside the stadium while the game went on inside. Those fans were let in to the ballpark after the fifth inning, when the official attendance of two was reported, although the focus remained on Junior throughout the Jumbo Shrimp's 1-0 loss to the Blue Wahoos.