SANTA ROSA, Ca. (WTHR) — If good fences make good neighbors, this is what happens when you force your neighbor to take one down.
Jason Windus says he was forced to lower his privacy fence from nine feet to three feet due to neighbor complaining it didn't meet code.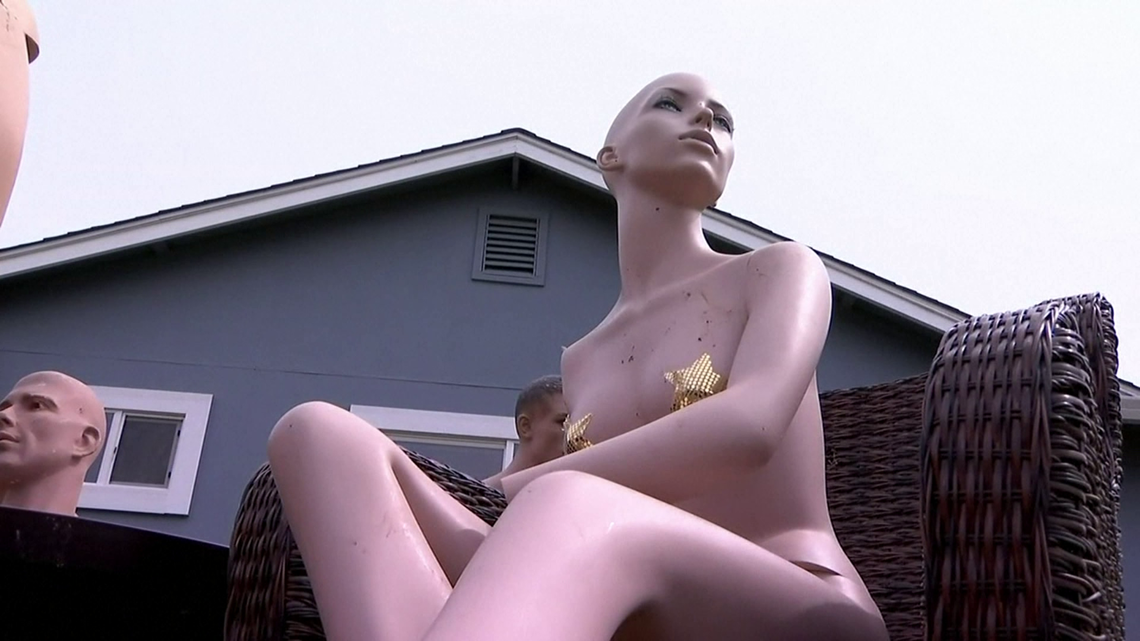 So, Windus cut the fence down to three feet high and then found an interesting way to protest it.
He placed nude mannequins in his front yard and now his dogs can easily hop out into the neighborhood.
"It's a party. A party of naked mannequins. I was thinking of even putting a barbecue out here," said Windus.
Code Enforcement did determine the fence violated the property line and kept drivers from seeing oncoming traffic at the intersection.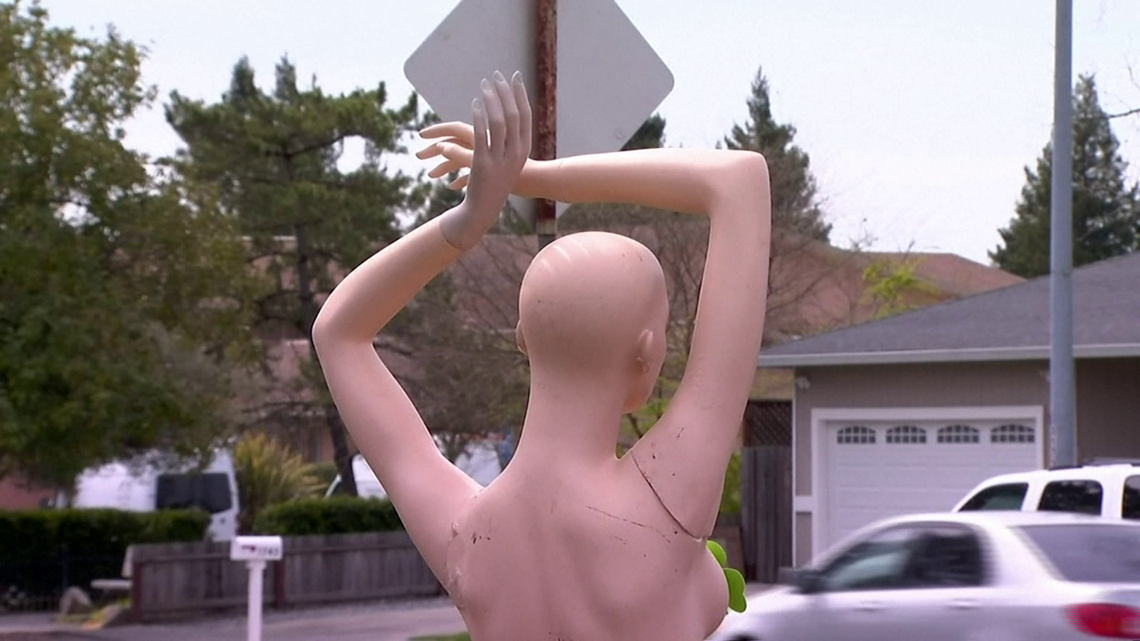 Windus says his protest is just in good fun and he doesn't harbor any anger towards the neighbor that made him cut it down.