LOS ANGELES, Calif. (WTHR) — A statue missing from the Los Angeles Central Library for 50 years has found its way back.
In 1926, the "Well of the Scribes" was placed in the west lawn garden of the library. The bronze statue stayed there until the gardens were demolished in 1969.
That's when the statue disappeared without a trace.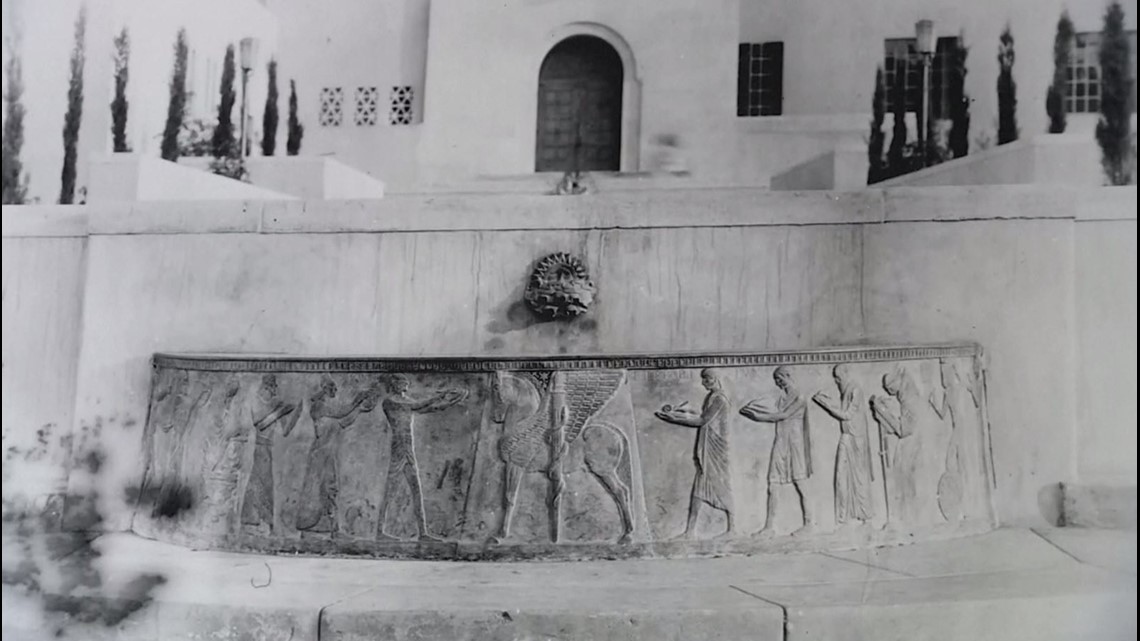 For 50 years it's location wasn't known until an antique dealer found it in Bisbee, Arizona.
Now the "Well of the Scribes" is back where it belongs in Los Angeles.