Dressed in jeans, a t-shirt and a baseball cap, the Duchess of Sussex, 40, left a bouquet of flowers in front of crosses set up outside the Uvalde courthouse. She was accompanied by a security guard who stood behind her as she walked around the memorial.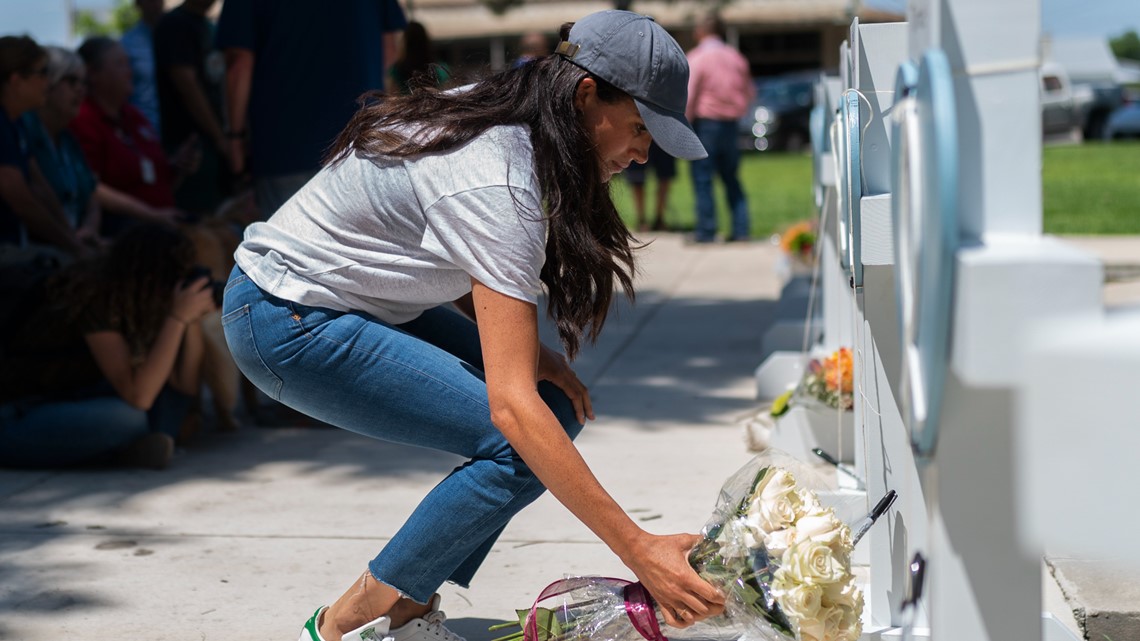 A representative for Markle also confirmed to BuzzFeed News that the Duchess traveled to Uvalde "in a personal capacity as a mother" in order to offer "her condolences and support in person to a community experiencing unimaginable grief."
Officials in Texas have confirmed that the 18-year-old gunman legally purchased two AR-15 style weapons the week before the attack. After shooting his grandmother, the suspect proceeded to Robb Elementary School where he killed the children and teachers.
DPS added that the gunman appears to have entered the building through an apparently unlocked door and that it took at least three quarters of an hour from that moment for authorities to shoot and kill the gunman inside the building.