BLOOMINGTON, Ind. (WTHR) - Someone spray-painted swastikas and 'KKK' graffiti along the B-Line Trail.
Now as police investigate who put it there, neighbors are refusing to be frightened by hate. They have a message for the vandals: this is not ok. This is not Bloomington.
Ijah McCulley made the discovery while walking her dog Friday morning. She saw swastikas and KKK signs sprayed on trees, posts and pavement along the B-Line Trail.
"On the tree, I first saw that and just...it was stunning. I was just really saddened because that's not the Bloomington I know," McCulley said.
She called Bloomington Police right away.
Capt. Steve Kellams says someone spotted a man with a beard spray-painting the symbols overnight behind the homes in Trail View, a Habitat for Humanity neighborhood. There's no additional description of the suspect.
"To have someone who does not even know these families commit such an act of hate is reprehensible," said Kerry Thomson, CEO of Monroe County Habitat For Humanity.
The graffiti has since been covered up and painted over. In some places, it's been replaced with more positive messages from community members.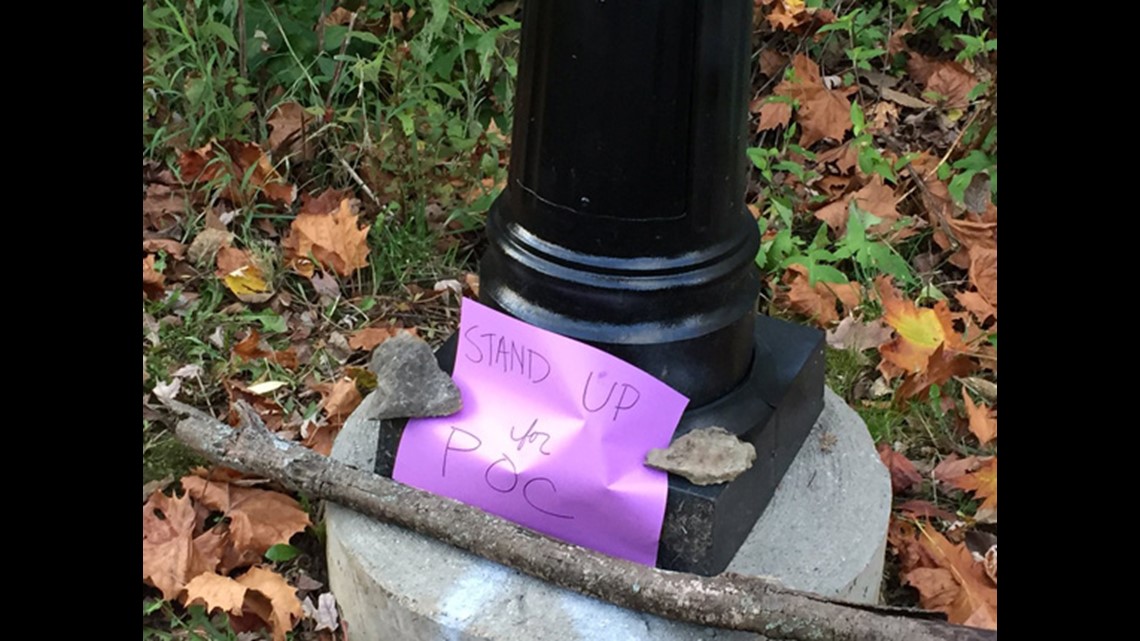 "There were multiple signs put on the ground, held in place with stones saying hate will not live here and that love does," Thomson said.
But people who live here are concerned about the motive - what sparked the hate.
"This vandalism was specific," said Mike Burns of Bloomington. "Any election where the Klan is cheering is not a good election."
"You don't expect to see that, but right now, things are tense. Things are coming to the surface that maybe we don't see all the time," McCulley said.
"Unfortunately we are in a time when this kind of hate is bubbling to the surface and it has not been stopped appropriately and I believe silence has condoned it," Thomson said, "and we will not be a part of that silence. We are committed to keeping these families safe, to being a part of the solution and to ensuring that everybody in Bloomington has a safe, decent, affordable home to live in."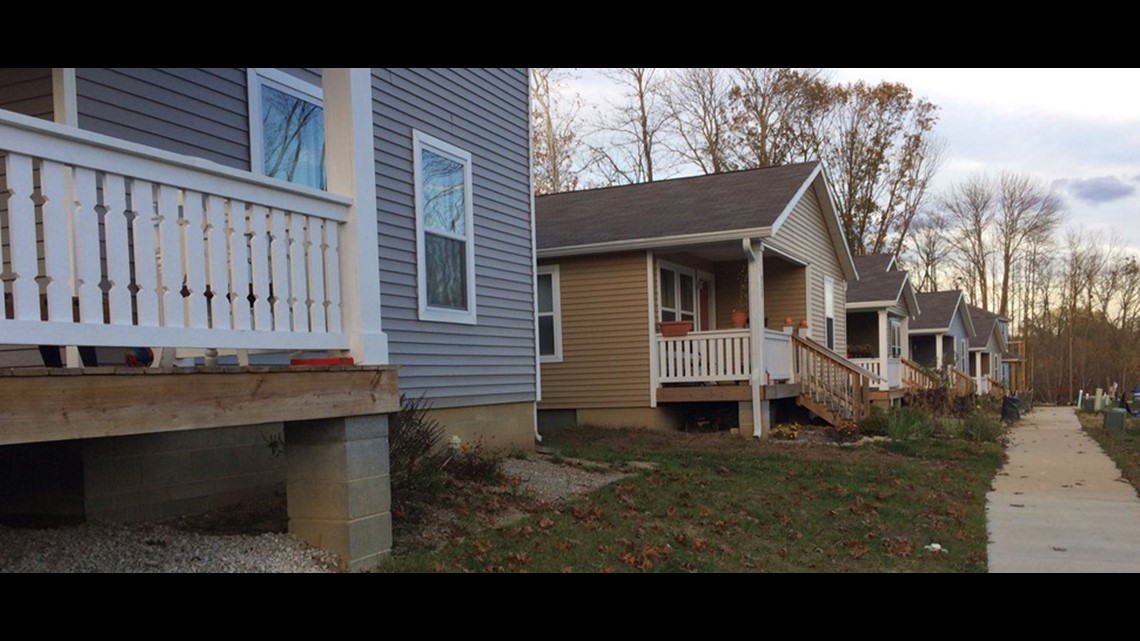 That's why on Friday evening, Bloomington Police met with neighbors to talk security.
Community members then gathered, candles in hand, to show solidarity with a vigil of peace.
"Your Habitat family and this city is with you," Thomson told the crowd.
"We've got a country and community that's gone through a hard week for some of us...and a challenging week and we're trying to figure out where we're headed. Well we're not headed this way. We're headed this way," Bloomington Mayor John Hamilton said, gesturing his candle upward. "Certain behaviors we will not accept and we make that clear as a community together tonight."
They did so by walking as a group, singing "We Shall Overcome" along the B-Line Trail.
Neighbors say even as vandalism seeks to divide, that's the image that represents the real Bloomington.
"This is what we do. And this is what America does, so we're just going to come together and overcome all that hate," McCulley said.
There will be another event in Bloomington to show community solidarity and talk trail safety on Saturday from 11 a.m. - noon. "Hands Across The Trail" will be held at City Hall and the Mayor says all are welcome.